Formula One: From aerodynamics to pit stop practice, here's what teams do between pre-season tests and first race
So what do Formula One teams do between the pre-season tests and the first race of the season? Here's a summary of our conversation with a few engineers from the paddock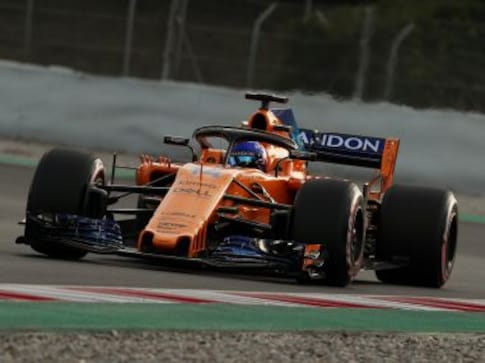 Formula 1's pre-season testing ended last week, a fortnight before the season opening round in Australia. So what do teams do between the pre-season tests and the first race of the season? Here's a summary of our conversation with a few engineers from the paddock:
Aerodynamics
Some of the most beautiful pictures from pre-season testing were of Formula 1 cars fitted with aero rakes, ones that made them look like Transformers-spec racing cars. For the more arty fans, there were times when cars were draped in fluorescent colour or flow-viz paint as drivers muscled their way around the Circuit de Catalunya trying to extract every ounce of the speed and downforce from their cars. For the teams, the pre-season test becomes a crucial platform to correlate the aero data collected in the wind tunnel (over last season and the winter) to the ones generated by their car on track. Yes, from the virtual to real world, literally speaking. This data helps the teams assess their latest aero package and gives direction for in-season development of car parts, an area which we know from past is most crucial for a team's season-long championship campaign.
Fact: In 2017, Red Bull Racing had a poor start to their season due to correlation issues between their wind tunnel and actual testing data.
Also for 2018, the introduction of the head protection device (famously known as the 'halo') hasn't disturbed the aesthetics of the Formula 1 cars alone. The engineers worked hard over the winter to incorporate the additional 10 kgs (approx.) of weight and negate the impact of the halo on the overall airflow of the car. The small winglets that cropped up on the halo devices in the pre-season tests was proof that the teams were trying to make the most of this forced addition.
Fact: Mercedes have claimed that they have almost negated the impact of the halo on their car's overall aerodynamic efficiency!
Engine
The hybrid turbo power units have given most teams barring Mercedes headaches till last season. In pre-season testing, all power unit suppliers would have tested their units (upgraded or not!), to its absolute limits, even more so because the number of power units to be used in testing isn't regulated. While Mercedes has claimed that their 2018 power unit is as good as new, Renault, Ferrari and Honda seem to be working on upgrades from last season. The teams would have explored different operating modes and tracked fuel consumption, heating, oil burn, power outputs and other key metrics to prepare themselves for the upcoming season. In Ferrari's case, there are rumours that their new engine is a fuel guzzler and that the team needed to save fuel in their race simulations. In the case of McLaren, a new Renault engine and different heat patches meant that the team had issues with overheated body parts in the tests. The teams would be using all such data to ensure that all teething issues are sorted come Australia.
Fact: Mercedes covered 4,837 kms in pre-season testing, while McLaren could manage only 2,789 kms despite changing their power unit supplier from Honda to Renault for 2018.
Car Setup
In modern Formula 1 cars, car setups are crucial and known to be complex. In the past, we have seen how teams have often struggled with car setup issues throughout a Grand Prix weekend often resulting in lack of performance and results. At the pre-season tests, teams would have tested different car setups (suspension and aerodynamic) to evaluate their effect on tyres. Further highlighting how important tyres are a part of Formula 1 and will continue to be so in 2018. It is important to ensure that a Formula 1 car gets into and remains in its 'operating window' irrespective of the ambient temperature (and various other weather parameters) at a racing venue and this would be a key metric for setting up a racing car apart from making the driver comfortable to drive it on the limit.
Fact: Given the lack of relevant testing in the first pre-season test, Formula 1 teams will end up treating the Free Practice sessions in Australia (and maybe even Bahrain) as an extension to their testing program
Pit stop
Apart from the speed of the cars, the speed of pit-stops is another key feature of Formula 1. Teams push the limits of physical and mechanical boundaries as they attempt tyre changes in two seconds or thereabouts. In the pre-season tests, teams would bring upgrades to their pit equipment too. These would be tested intensively before working with the factory on fine-tuning their pit-stop equipment and processes. Also, live race pit-stops would be practiced by each team and would be recorded for further assessment and improvement before the start of the season.
Fact: Formula 1 teams are known to conduct pit-stop practices in their factory for at least 30 mins every day!
Tyres
The first test was a near wash-out given the low temperatures in Barcelona, however, the teams made the most of the second test and ran on most days without an official lunch break to cover lost ground. Pirelli, the sport's official tyre supplier, have introduced new tyre compounds for the 2018 Formula 1 Season and understanding these compounds, their off-sets and degradation was one of the key objectives for the teams. This data will be used by the team to ascertain their tyre strategies for different races of the season. Pirelli's introduction of the hyper-soft tyre and a reduction in the degree of softness for each compound by one (e.g. last year's medium compound will be this year's soft compound) will give teams more combinations to play with.
Fact: In the 2018 pre-season tests, Mercedes didn't test Pirelli's softest compound (the hyper-soft) and ran most of their race simulation on the medium compound
All in all, the time between pre-season testing and the first race is hectic. There is ample data available for mining and it isn't a surprise that Formula 1 teams are relying on big data analysis to give them the crucial edge over their rivals over the course of a 9-month long season. While it is the driver who drives the team to victory, there are hundreds of others who have their inputs and contributions towards a team's victory; no doubt that Formula 1 team operations are probably the best case studies on teamwork.
First Cricket News
"I honestly believe that I'm the best person to take this team forward, but if that decision is taken out of my hands, so be it. But I do have the appetite to carry on," said Root.
First Cricket News
"I wanted about three and a half runs an over. The wicket was still not playing too many tricks and I thought if they batted really well 350 was pretty achievable out there," Cummins told reporters.
First Cricket News
Root praised his battered team's character to stave off Australia's victory push and hold on for a gritty draw in Sydney on Sunday as injured wicketkeeper Jos Buttler prepared to fly home.