Formula One: French Grand Prix back on calendar after a decade as FIA releases 2018 schedule
France, home of the first ever Grand Prix in 1908, last held a leg of the F1 championship in 2008.
Paris: The French Grand Prix returns to the Formula One calendar in 2018 after a decade-long absence at Le Castellet's Paul Ricard circuit near Marseille, motorsport's governing body the FIA confirmed on Monday.
France, home of the first ever Grand Prix in 1908, last held a leg of the F1 championship in 2008.
Felipe Massa in a Ferrari won that race at Magny-Cours, when a major budget deficit was shouldered by the French state and local authorities.
The Paul Ricard circuit, which will stage the race on 24 June next season, held 14 grand prix between 1971 and 1990, when French four-time world champion Alain Prost was victorious.
Since 2002, the track's shareholders have invested 80 million euros ($85.6 million) to bring it up to scratch.
The circuit is named in honour of the man who used to bankroll it, the late industrialist who made his fortune from the pastis that bears his name.
Formula One world championship schedule for 2018 season, released on Monday:
25 March: Australia (Melbourne)
8 April: China (Shanghai)
15 April: Bahrain (Sakhir)
29 April: Azerbaijan (Baku)
13 May: Spain (Barcelona)
27 May: Monaco
10 June: Canada (Montreal)
24 June: France (Le Castellet)
1 July: Austria (Spielberg)
8 July: Britain (Silverstone)
22 July: Germany (Hockenheim)
29 July: Hungary (Budapest)
26 August: Belgium (Spa-Francorchamps)
2 September: Italy (Monza)
16 September: Singapore
30 September: Russia (Sochi)
7 October: Japan (Suzuka)
21 October: United States (Austin)
28 October: Mexico (Mexico City)
11 November: Brazil (Sao Paulo)
25 November: Abu Dhabi (Yas Marina)
Sports
Toor crossed the Olympic Qualification mark with a throw of 21.49m and broke his own National Record. The Olympic Qualifying effort in this event is 21.10m.
Sports
Valtteri Bottas in the other Mercedes starts on the second row with Verstappen's teammate Sergio Perez.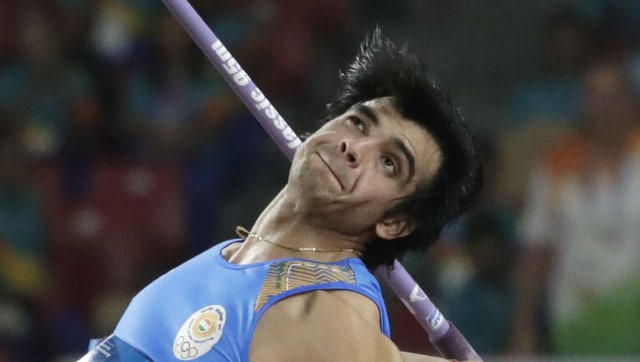 Sports
Chopra began with a throw of 79.07m before hurling the iron spear to 80.96m. His next three attempts were fouls before coming up with a final throw of 77.48m in a mediocre field.