Formula One 2018: From halo to tyre compounds, take a look at changes in the sport for upcoming season
FIA has undertaken minor but significant modifications in rules and regulations for the upcoming season. Here is a quick guide to everything that will be new in 2018.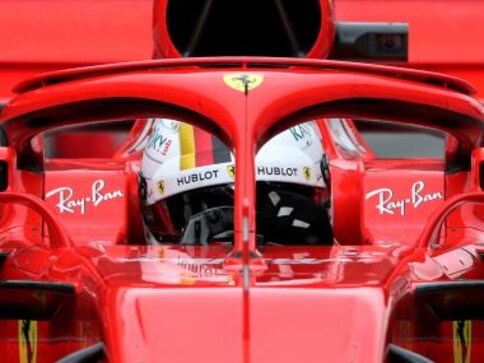 After a long and uneventful winter, it is race week once again in the world of Formula One, as all attention falls on Melbourne ahead of Australian Grand Prix on Sunday.
As teams revise their priorities and goals for the year after the pre-season testing in Barcelona earlier this month, the Fédération Internationale de l'Automobile (FIA) has also undertaken minor but significant modifications in rules and regulations for the 2018 season.
Here is a quick guide to everything that will be new in 2018 (other than the very logo of F1):
Hello, halo
Let us address the elephant in the room right away. The halo — a cockpit protection device designed to deflect debris away from the driver's head in the event of an accident — has generated the most debates among Formula One fans ahead of the 2018 season, perhaps more than was warranted.
But although the mandatory addition of the halo comes with strict regulations from the FIA in terms of core design, there is ample room for teams to modify its surface marginally. Technical directors say the main effort has gone into ensuring the titanium structure passes the strict load tests, while also looking for ways to minimise negative impact of the halo from an aerodynamic standpoint.
While some teams have taken forward the joke about the halo making the car look like a pair of flip-flops, others have managed to blend in the carbon fibre-wrapped metal structure seamlessly into their design. Very soon, nobody will miss the open cockpit.
New faces on the grid
With the top teams opting for unchanged driver line ups for the upcoming season, a few intriguing new elements will feature down the grid. While Lance Stroll will get a new teammate in Sergey Sirotkin replacing the twice-retired Felipe Massa at Williams, reigning Formula 2 champion Charles Leclerc will join Sauber's ranks in 2018.
Toro Rosso, however, will retain rookie drivers Pierre Gasly and Brendon Hartley, both of who made their F1 race debuts with the Italian team late in 2017.
Blast from the past
After an absence from the sport for three decades, Italian car manufacturer Alfa Romeo is set to return to Formula One in 2018, having signed a multi-year technical and commercial partnership with Sauber. Even when the F1 World Championship began in 1950, Alfa Romeo was a force to reckon with, claiming a historic 1-2-3 in the first ever race at Silverstone before claiming back-to-back world championships with Nino Farina and Juan Manuel Fangio. Now, 20-year-old Leclerc has the chance to display the iconic brand on his shirt once again.
British car manufacturer Aston Martin, which had competed as a constructor last in 1960, will also make a return to F1 as the title sponsors of Red Bull. Speculations are rife that the company could be elevated as engine manufacturers for Red Bull as early as 2021.
Crowded calendar
Doing away with venues that failed to attract significant number of F1 fans such as Malaysia, the 2018 calendar has reintroduced Grosser Preis von Deutschland and Grand Prix de France — the German and French races which had been missing since 2008. This (almost) makes 2018 the busiest season in history, equalling the record for the most number of races (21) in a year, established in 2016.
This also leaves the calendar rather congested: the return of F1 to Circuit Paul Ricard in France for the first time since after 1990 will signal the beginning of the maiden triple-header, as the championship heads to France, Austria and the UK in consecutive weeks during a summer that features six races in eight weeks.
New tyre compounds
Expanding the already wide array of their compound range for 2018, Pirelli announced the addition of a pink hypersoft tyre at one end of the spectrum and an orange superhard at the other, though neither of these will feature in 2018's first Grands Prix at Melbourne.
Here's our 2018 #Fit4F1 tyre-spotting guide! https://t.co/GkK0BDxMtm pic.twitter.com/nW8mbMPPq4

— Pirelli Motorsport (@pirellisport) November 23, 2017
The new options take the total to seven — rather than the usual five — slick tyre compounds, all of which are a step softer than last year, making them the fastest tyres in Formula One history. The number of compounds available for a particular race, however, will remain at three throughout the season.
Three-engine limit
In a bid to reduce costs and make power units more reliable, new FIA regulations dictate that teams will have to get through the entire season with three engines — one less power unit than in 2017. This new engine limit will also mean one less chance per season for teams to introduce significant power unit upgrades.
Teams across the grid voiced strong concerns against this "unreasonable" move, with Red Bull team principal Christian Horner saying it is "barking mad" to be cutting back on power unit usage, given manufacturers had struggled to get through the last season with even four engines.
Less confusion over grid penalties
Until now, drivers changing power units or gearboxes beyond the regulated limit could earn penalties translating to multiple drops in grid positions, often far in excess to the number of cars on the track.
In 2018, a driver who earns a grid penalty of 15 places or more will be asked to start from the back of the grid. And if multiple drivers receive such penalties, the cars will be arranged at the back of the grid in the order in which they changed elements, hopefully leading to less confusion among fans.
Find latest and upcoming tech gadgets online on Tech2 Gadgets. Get technology news, gadgets reviews & ratings. Popular gadgets including laptop, tablet and mobile specifications, features, prices, comparison.
Sports
After leading Friday's two practice sessions, the Mercedes driver was .03 seconds quicker than teammate Lewis Hamilton and .16 ahead of Red Bull's Max Verstappen.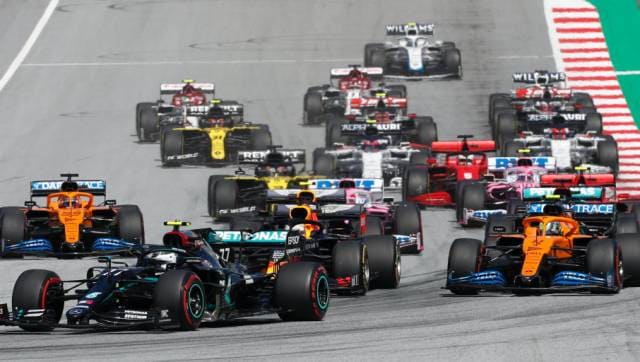 Sports
Regional authorities had been hoping to allow half the 13,000 spectators initially planned but this was not possible under tightened COVID-19 restrictions, Gazzetta Dello Sport reported on Wednesday.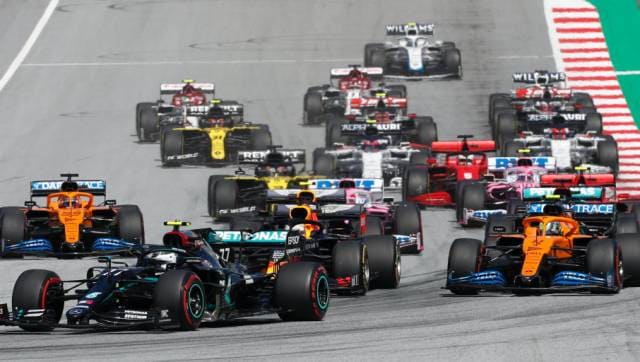 Sports
Planned for early April, the Grand Prix in Hanoi was set to be the third race of the season and the first ever held in the communist nation.