Formula E 2018: Felix Rosenqvist's energy saving tactics propelled him to top in Marrakesh
This victory also marked Mahindra Racing's first ever back-to-back-win (they won the previous ePrix in Hong Kong a month ago) which goes a long way in confirming the team's performance and consistency.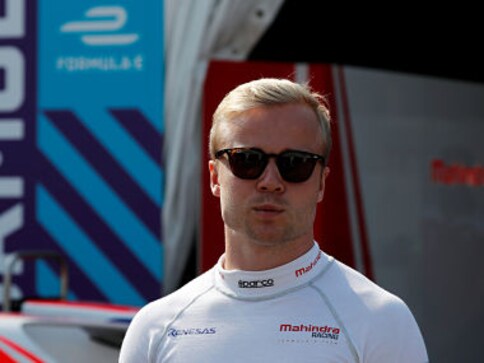 Saturday's Marrakesh ePrix was a cracker of a race for Mahindra Racing, Felix Rosenqvist and Indian motorsport fans all over the world. Rosenqvist clinched victory for Mahindra Racing, his 3rd for the team, also making him the only driver to have won races for the team in its Formula E history. This victory also marked Mahindra Racing's first ever back-to-back-win (they won the previous ePrix in Hong Kong a month ago) which goes a long way in confirming the team's performance and consistency.
The victory also meant that Rosenqvist stormed to the top of the Formula E 2017/18 championship standings ahead of Sam Bird (50 points) and Jean-Éric Vergne (43 points), making his presence felt as a serious title contender. Mahindra Racing leads the Teams' Championship, ahead of DS Virgin Racing and Techeetah.
This was also the first time the Indian national anthem played in Formula E this season - fans will remember that the team's earlier victory this season (in Round 2 of the Hong Kong ePrix) happened post podium proceedings when Rosenqvist inherited first place after Daniel Abt was disqualified for an infringement of FIA rules.
The race
This was by no means an easy race or expected win - Rosenqvist started only fifth on the grid after a botched Super Pole run in qualifying. Despite making progress after Lucas di Grassi dropped out of the race early on, and Sam bird had a problem with his car on the main straight, Rosenqvist looked destined to finish second behind pole sitter Sebastien Buemi, who comfortably led for most of the race. However, things turned around with just four laps to go as Rosenqvist pulled off a textbook perfect move on Buemi by driving down the inside at Turn 7 to take the lead - and victory at the chequered flag.
A visibly delighted Rosenqvist said after the race, "What a day! I was saving my energy behind Sam (Bird) and Sebastian (Buemi), and in the second stint I saw a gap and went for it. Leading the championship after only three races is a fantastic thing." He added, "At one point of the day I was going to be settling somewhere in the middle of the mid-field after free practice as we were struggling a lot. I tried to keep calm and look at my energy and when the moment was right I went for it - super happy!"
Pole sitter Sebastien Buemi (who won the Marrakesh ePrix last year) who was no doubt disappointed with the turn of events. He explained, "I had an issue with the water pump and it wouldn't start so we had to switch cars. Because of this we didn't get Fanboost sorted properly. When he came to overtake me, I would've closed the door on Felix a bit better, so I don't know what happened. He had a little more pace and he deserved the win, so I don't really think second is bad, but a big disappointment when you lead for most of the race."
Sam Bird of DS Virgin, who is also second in the overall driver rankings, finished third. He explained, "We've had an issue since Hong Kong. We had tried to address it but it came back, and it came back big time in the race. But still, third place is strong points and it's a third place with a big issue. I didn't think I was going to finish the race in the first car, I thought I was going to be pulling over and retiring so actually we were quite relieved with the full course yellow came."
Further down the pecking order, Nelson Piquet Jr. turned in another consistent performance finishing fourth for Jaguar Racing. He also recorded the the fastest lap of the race. Jean-Eric Vergne finished fifth for Techeetah. The second Mahindra driver Nick Heidfeld saw his race hopes dashed after a disastrous qualifying session saw him losing control of his car in cool, slippery conditions and start 18th on the starting grid. Even so, he managed to bring the car home in seventh after a plucky drive. He said, "It was an eventful race, and was tough driving out there today, my car was quite damaged, due to my qualifying crash. The aim was to finish strongly and keep the car in one piece while not doing anything risky." There were also points for Formula E debutant Tom Blomqvist, driving for the Andretti team.
Timed pitstops: Off track controversy
The FIA had announced its intention to scrap the 'minimum time' that drivers must spend in the the pitlane at the Marrakesh ePrix - believing that teams had managed the "fastest possible stop," negating the risk in removing the limit. This would probably add drama to the sport (especially since the pitstops are considered the least exciting parts of the race). However, most teams protested against this decision, arguing that removing the minimum time made the pitstops into an outright timed competition - and create potential mistakes. The teams were successful in lobbying to keep the minimum pitstop time kept in place for this weekend's race as the FIA overturned its decision. However, there is a high chance that timed pitstops will be introduced at the debut Chile ePrix in February.
Neel Jani parts ways with Formula E
There were high hopes from Neel Jani in Formula E, given his track record as a Porsche LMP1 star at the World Endurance Championship. However, Jani split from the Dragon Racing team to leave Formula E after just one race weekend in the series. The split is ostensibly due to a failed campaign to organise a Porsche engineering tie-up (similar to the Venturi/HWA or Andretti/BMW deals). Sadly, Jani had a dismal showing in the opening round in Hong Kong, lapping 18th in both rounds. Jani was replaced by Jose Maria Lopez, who marked his return to Formula E with a sixth place finish for the Dragon team - scoring the team's first points of the season.
Hollywood meets Formula E
Hollywood superstars Orlando Bloom and Leonardo DiCaprio enjoyed the action in Marrakesh, with Bloom celebrating his 41st birthday by getting behind the wheel of a Formula E car and racing around the track at 225 km/hr. Bloom said of his experience, "I definitely pushed the car right to the limit as I took a little clip to the nose at the end. It's such an adrenaline rush, it's brilliant. I having been following the Championship since it started. I have wanted to come and watch a race live for some time. I've always loved cars - I've always loved fast cars."
Montreal cancels its Formula E race
In a massive setback to the series and its image, the city of Montreal announced that it would not host a Formula E race next year. Declared Mayor Valérie Plante, "Montrealers have made it clear that we can't waste their money on poorly planned projects that don't serve them. "It was clear as of last May that the organization was headed straight for a financial fiasco."
Will the series organisers be working overtime to find a replacement? The ePrix was scheduled for July 2018, so they have 6 months to find a replacement. However, Formula E's ever-changing calendar would be a worry for all stakeholders involved - the teams, organisers and sponsors. But despite such setbacks, Richard Branson (the owner of DS Virgin Racing) is positive that Formula E would overtake Formula 1 in ten years. "It's been incredibly exciting. It's growing very rapidly, every season they're bringing in new initiatives. I'm willing to forecast that 10 years from now, if Formula 1 continue in their current way, I think Formula E will overtake it," said Branson.
What next?
Nobody could have predicted the turn of events this Formula E season, on and off the track. While defending champion Lucas di Grassi is yet to score points this season, last year's rookie Rosenqvist is leading the rankings. While the racing seems to be interesting and competitive, it is the off-track matters and management that needs to keep pace.
Business
The Chairman of Mahindra Group notes that the five electric SUVs are the "cornerstone of company's global ambitions". New electric SUVs provide a strategic direction in providing customers a future-ready technology
Sports
India men's hockey team won the silver medal after they were thrashed 0-7 by Australia in the final at Birmingham.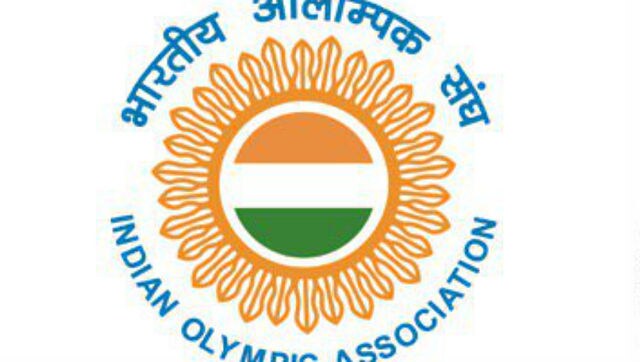 Sports
The Delhi High Court directed the setting up of a three-member CoA to take over the affairs of the IOA, saying its "persistent recalcitrance" to comply with the Sports Code made it imperative that its affairs be put in the hands of the committee.