Formula 1 podcast: From best moments of Australian Grand Prix to Max Verstappen's inaccurate assessment of race
In this week's episode of the Inside Line F1 Podcast, Mithila and Kunal pick the best moments from the 2018 Australian Grand Prix, wonder why Formula 1 didn't test when the teams did and why Max Verstappen's assessment of the race isn't accurate
Is Mercedes' mystical 'party mode' a myth? Well, for Formula 1's sake, let's hope so. However, full marks to Mercedes for scaring the living day lights out of the competition in qualifying, although that lap has to be attributed more to Lewis Hamilton's talent than the Mercedes package. If the 'party mode' is for real then it will end up ruining the 2018 party for all of us.
In this week's episode of the Inside Line F1 Podcast, Mithila and Kunal pick the best moments from the 2018 Australian Grand Prix, wonder why Formula 1 didn't test when the teams did and why Max Verstappen's assessment of the race isn't accurate. Also, there is a have a special guest on our show.
Tune in for the full podcast.
Subscribe to the Inside Line F1 Podcast on iTunes and audioBoom for your weekly dose of Formula 1 humour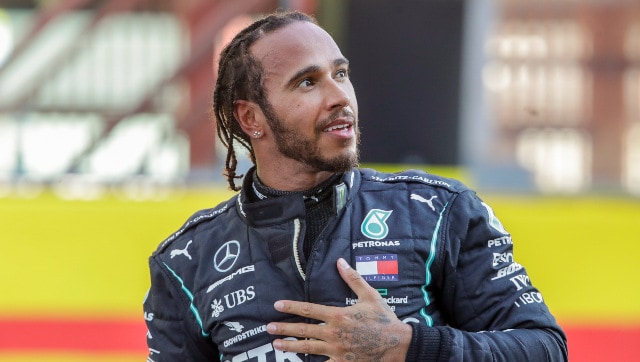 Sports
Hamilton, the only black driver in Formula One, told the BBC he hoped the findings would be "part of my legacy".
Sports
Max Verstappen was quickest at the start of a historic weekend for Formula One as it debuts a new qualifying format.
Sports
The Red Bull driver finished the 100km dash ahead of defending world champion Lewis Hamilton with Valtteri Bottas in the second Mercedes in third place.