Formula 1 podcast: Did Ferrari forget team orders during the Chinese Grand Prix?
In this week's episode, Mithila Mehta and Kunal Shah discuss the Chinese Grand Prix and the potential Ferrari vs Mercedes battle building up.
After the incredible Chinese Grand Prix, we wondered what most Ferrari fans would've wondered — why did Ferrari not ask Kimi Raikkonen to move over and let Sebastian Vettel pass? Could this strategic move have altered the race result? Did this 'no-team order' strategy blunder cost Ferrari more than their tyre strategy for Vettel?
In this week's episode of the Inside Line F1 Podcast, Mithila Mehta and Kunal Shah discuss the Chinese Grand Prix and what the results of the first two races of the season imply. Frankly, we are happy that Ferrari let their drivers race. Yes, it's unusual, but it is something that Mercedes and Red Bull Racing have been doing since ages. Thank you, Ferrari. And since we're thanking people, thank you Max Verstappen for a fantastic charge up the grid.
Verstappen's P16 to P3-finish is even more incredible when you consider that he made the progress purely on his speed, talent and overtaking and not by relying on an aggressively hopeful tyre strategy.
The Chinese Grand Prix also confirmed two things: First, we're about to witness a closely-contested season after many, many years. It'll be a Ferrari vs Mercedes to start with and we are praying Red Bull Racing join the action too. Second, it'll be a Vettel vs Lewis Hamilton battle for the Drivers' Championship and Valtteri Bottas vs Raikkonen for the Constructors' Championship.
We also look forward to the first double-header racing weekend of the season. Yes, the cars will be back racing in Bahrain in a few days. It's always good to have a shorter gap between races. Should Bernie Ecclestone buy Interlagos just to have some fun with the new boys running Formula 1? Bye-bye, Sepang and hello Nurburgring or Hockenheim? Okay, can we have both?
Tune in to listen to the full podcast:
The Inside Line F1 Podcast is available on iTunes or audioBoom for more news and interviews.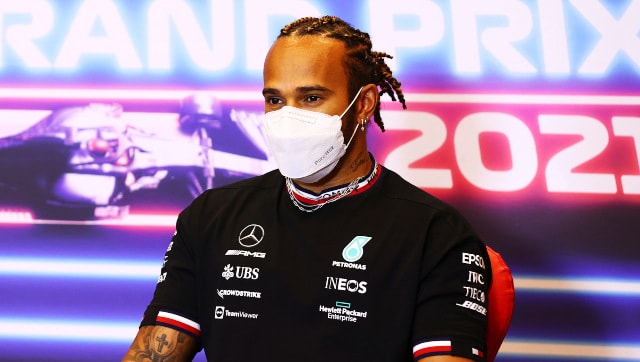 Sports
Verstappen accused seven-time world champion Hamilton of being "dangerous, disrespectful and unsportsmanlike" following their collision at Silverstone on Sunday.
Sports
Roared on by a crowd of more than 140,000, Hamilton attempted to overtake Verstappen on Copse corner on the first lap instead sending the Red Bull careening off the track and into the barrier.
Sports
Max Verstappen was quickest at the start of a historic weekend for Formula One as it debuts a new qualifying format.