Formula 1: Four-time champion Sebastian Vettel to leave Ferrari at the end of 2020 season
Four-time Formula One world champion Sebastian Vettel is set to quit Ferrari at the end of the year after contract talks broke down, German media reported late on Monday.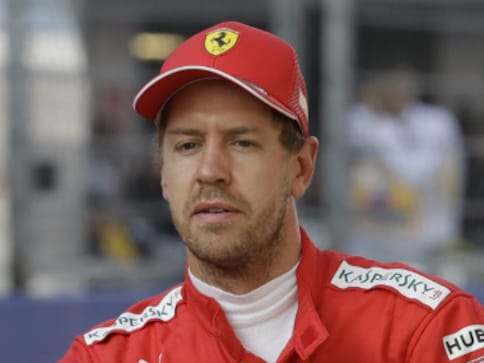 London: Four- times world champion Sebastian Vettel will leave Ferrari at the end of the 2020 Formula One season, the Italian team said on Tuesday.
"This is a decision taken jointly by ourselves and Sebastian, one which both parties feel is for the best," said team principal Mattia Binotto in a statement.
Vettel also confirmed the news and said that that financial matters have played no part in the decision.
"My relationship with Scuderia Ferrari will finish at the end of 2020. In order to get the best possible results in this sport, it's vital for all parties to work in perfect harmony," Vettel said in statement on F1 website.
"The team and I have realised that there is no longer a common desire to stay together beyond the end of this season. Financial matters have played no part in this joint decision. That's not the way I think when it comes to making certain choices and it never will be," Vettel added.
"What's been happening in these past few months has led many of us to reflect on what are our real priorities in life. One needs to use one's imagination and to adopt a new approach to a situation that has changed. I myself will take the time I need to reflect on what really matters when it comes to my future," the statement read.
"Scuderia Ferrari occupies a special place in Formula 1 and I hope it gets all the success it deserves. Finally, I want to thank the whole Ferrari family and above all its "tifosi" all around the world, for the support they have given me over the years.
"My immediate goal is to finish my long stint with Ferrari, in the hope of sharing some more beautiful moments together, to add to all those we have enjoyed so far."
Vettel joined Ferrari in 2015 after winning all his titles with Red Bull and dreaming of emulating his boyhood hero Michael Schumacher, who took five of his seven titles with the Maranello-based team.
The father of three told reporters last month that he could have a new deal done before the start of a season delayed by the COVID-19 pandemic.
Ferrari have said the German was their first choice to partner Charles Leclerc but reports in Italy said they wanted an answer by the end of April to ensure potential replacements were still available.
Leclerc, who won two races last year and is only 22, has a contract until 2024 and is seen as Ferrari's future and likely first champion since Kimi Raikkonen in 2007.
The Monegasque outperformed Vettel in his first season at Ferrari last year, finishing ahead of him overall and taking more points, poles, podiums and wins.
Australian Daniel Ricciardo, at Renault, and McLaren's Spaniard Carlos Sainz have both been mentioned in media reports as leading candidates to take one of the most coveted seats on the grid.
Both are also out of contract at the end of 2020.
Six-times world champion Lewis Hamilton has also been linked to Ferrari but has repeatedly indicated he intends to stay with Mercedes.
Formula One has deferred to 2022 a major technical rule change planned for 2021, meaning teams will use the same cars next year as this.
Ferrari appeared to be behind Mercedes on pace in pre-season testing but have not been able to run their car in race conditions due to the 15 March Australian opener being cancelled.
The sport hopes to get going behind closed doors in Austria in July.
With inputs from Reuters
also read
Sports
Verstappen's winning run ended at 10 races and Red Bull's at 15 — both F1 records — as Sainz won the Singapore Grand Prix for Ferrari on Sunday. Red Bull finished the race without a single driver on the podium.
Sports
Carlos Sainz will start from pole for the second consecutive grand prix after also being fastest in Italy two weeks ago.