Former youth football coach Barry Bennell found guilty of 43 counts of child sexual abuse
Bennell, 64, who coached at Manchester City and Crewe Alexandra, was found guilty of indecent assault, buggery and attempted buggery and police said 86 more complainants have come forward since the case started.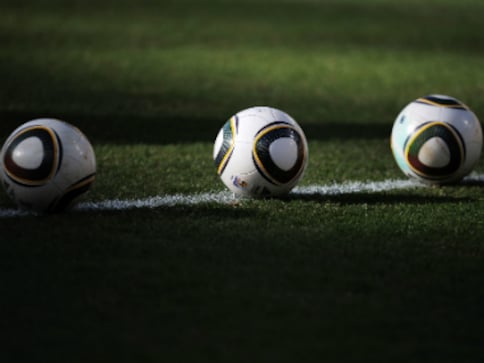 London: Disgraced former British youth coach Barry Bennell was on Thursday found guilty of 43 counts of sexual abuse against 11 boys aged between eight and 15 in a case that has rocked English football.
Bennell, 64, who coached at Manchester City and Crewe Alexandra, was found guilty of indecent assault, buggery and attempted buggery and police said 86 more complainants have come forward since the case started.
"Barry Bennell is a predatory paedophile who groomed and abused young boys who dreamed of a career in professional football," prosecutor Jackie Lamb said after the trial concluded at Liverpool Crown Court.
The case has sparked wider allegations of sexual and physical abuse of boys at football clubs in Britain in the 1970s and 1980s, some of whom went on to become heroes of the terraces and international stars.
Nearly 800 victims have come forward against more than 100 coaches, leading to accusations that some of the game's most famous and loved clubs covered up allegations of abuse of boys in their care.
"My parents thought I was safe," victim Steven Walters said outside court. "They trusted the club, the staff, the senior management.
"For years, hundreds of us were groomed in plain view. How can it be that no one realised something was wrong?
"We suffered because a culture of complacency and cover-up was allowed to take root."
'All worthwhile' 
The scandal broke in late 2016 when former Liverpool and Tottenham star Paul Stewart broke his 40-year silence and revealed how he was abused as a teenager, shortly after former Crewe player Andy Woodward went public with allegations against Bennell.
"I can't put it into words how difficult these last 15 months have been for me and my family," Woodward said outside court.
"I feel such gratitude and I'm proud of what I've achieved, it was all worthwhile," he added.
The former youth player demanded that authorities and clubs reveal what they knew.
The clubs "could have stopped this," he said.
"I would personally like... an apology from Crewe Alexandra. The FA has been very quiet. I hope now they will speak out."
Crewe Alexandra put out a statement expressing its "deepest sympathies" to Bennell's victims.
The club said it was not aware of any sexual abuse by Bennell and only became aware of any offences committed by him when he was arrested in the United States in 1994.
During the trial, another victim revealed how four players coached by Bennell had gone on to commit suicide, including Newcastle and Wales star Gary Speed, who hanged himself in November 2011, at the age of 42.
England's Football Association (FA) opened an inquiry into the scandal in 2016, headed by lawyer Clive Sheldon.
He was due to report back in the New Year, but the sheer weight of accusations has put back its publication.
Any new information unearthed is being handed to Operation Hydrant, a wider police investigation into child abuse.
Premier League giants Chelsea were forced to apologise in 2016 after admitting to paying former player Gary Johnson £50,000 ($70,000) to keep quiet about the abuse he suffered while in the club's youth team in the 1970s.
Meanwhile, Premier League leaders Manchester City are conducting their own review into Bennell's activities while at the club.
The club said it was examining "a number of reports of historic anomalous behaviours.. over a period spanning more than 50 years".
The abuse of young sportspeople by those supposed to be in charge of their welfare was thrown into focus in the United States with the conviction earlier this year of Larry Nassar, the former USA Gymnastics doctor who sexually abused girls and young women for decades.
Nassar faces a lifetime behind bars after being accused by some 265 women, including Olympians and collegiate athletes, of sexually abusing them over more than two decades.
Bennell will be sentenced at a later date.
Sports
The American gymnastics superstar exited the final after a lacklustre opening vault and briefly left the competition floor, before returning to join her teammates.
Sports
No fee has been disclosed but British media reported value the deal at £34 million ($47 million) rising to £48 million with add-ons.
Sports
Sancho is set to stay at United until June 2026, with the option of a further year.