Former Wales rugby captain and LGBT rights champion Gareth Thomas assaulted in Cardiff in homophobic assault
Gareth Thomas, who played 100 times for Wales and captained the British and Irish Lions in two of his three appearances for the side, came out as gay in 2009 while still actively playing
London: Former Wales rugby captain Gareth Thomas said on Sunday he had been the victim of a homophobic assault in Cardiff.
Thomas, who played 100 times for Wales and captained the British and Irish Lions in two of his three appearances for the side, came out as gay in 2009 while still actively playing. He was attacked in the Welsh capital by a 16-year-old boy who admitted assault, police said.
Thomas posted a video on Twitter in which he had marks on the left side of his face and head. "I was the victim, in my home city, of a hate crime for my sexuality," said Thomas, who played for Toulouse and Cardiff Blues.
"I want to say thank you to the police, who were involved, and were very helpful and allowed me to do restorative justice with the people that did this, because I thought they could learn more that way than any other way. And also to the people of Cardiff who supported me and helped me," he added.
"There's a lot of people out there who want to hurt us. But, unfortunately for them, there's a lot more that want to help us heal. So this, I hope, will be a positive message," said Thomas.
— Gareth Thomas (@gareththomas14) November 18, 2018
Thomas, who retired in 2011, has since campaigned on gay rights issues.
In a statement, South Wales Police said they were aware of Thomas's video "in relation to a hate crime which happened" in central Cardiff. "A local 16-year-old boy was dealt with by way of restorative justice following the incident. Restorative justice was at the request of Mr Thomas and accepted by the teenager who admitted assault and was apologetic for his actions," said the statement.
The police force said restorative justice was about "finding positive solutions to crime" and encouraging young people to be accountable for the consequences of their actions."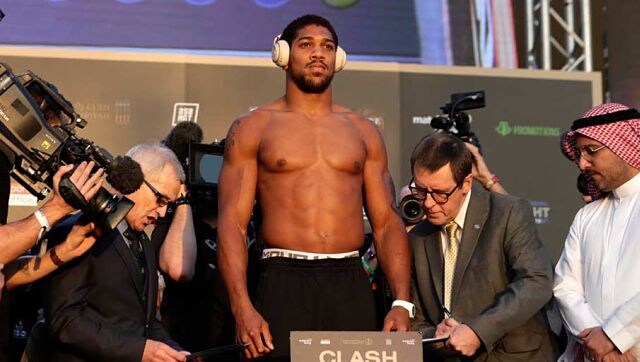 Sports
Talks of a unification 'superfight', which went on for months, appeared to be on the brink of ending in an agreement earlier this year only for a United States arbitrator to rule Fury had to fight Deontay Wilder for a third time.
First Cricket News
Nortje, who picked 22 wickets in 16 matches in his first-ever IPL season in 2020, played an instrumental role in helping DC reach their maiden IPL final, where it came second-best against Mumbai Indians last year.
Sports
Japan has seen the number of infections decline following a record spike last month, which prompted the government to expand and extended virus restrictions, despite the national vaccination programme ramping up.