Former UEFA president Michel Platini insists FIFA must lift ban over him after being cleared of corruption charges
Platini could still be required to appear before a judge if 'new evidence' is found in the case, a spokesman for the prosecutor's office said.
Former UEFA president Michel Platini said on Saturday that FIFA must now lift his ban over a € 1.8 million payment after Swiss prosecutors said they had found no evidence so far to bring charges against him.
"I hope that FIFA will have the courage and the decency to lift my suspension," Platini told AFP in a telephone interview.
Platini was suspended from all football-related activities, later reduced on appeal to four years, by FIFA following a $2 million payment he received from the body in 2011 for work he did a decade earlier, with no contract to show for the deal.
The payment was authorised by FIFA's then chief, Sepp Blatter. The disgraced Blatter is also now banned following the scandal that rocked world football.
Swiss prosecutors have been investigating the payment and French newspaper Le Monde reported that Platini had been cleared.
The Swiss public prosecutor's office said Saturday that although no evidence had been found "so far" to bring charges against Platini, the investigation "is not completely over".
Platini could still be required to appear before a judge if "new evidence" is found in the case, a spokesman for the prosecutor's office said.
The Swiss investigation concerns the activities of Blatter during his 17-year presidency of FIFA.
'There are no charges' 
Platini's lawyer Vincent Solari insisted the case was now effectively over. "There are no charges, he will not be prosecuted," Solari told AFP.
FIFA dismissed the claims from Platini's legal team, saying in a statement that Platini had been suspended for breaching its "Code of Ethics", not because of the Swiss probe.
"Mr. Platini was suspended for breaching the FIFA Code of Ethics. The decision was upheld by CAS (the Court of Arbitration for Sport), which confirmed the charges but reduced the length of the suspension," the statement said.
"It has always been very clear to FIFA and CAS that Mr. Platini had never been the target of a criminal investigation in Switzerland."
But Platini, who was one of France's highest-profile players before moving into football administration, told AFP he believed he was now in the clear.
"My legal advisers will take all the necessary measures to ensure the FIFA suspension is lifted," he said.
"It has been very difficult for me... I've really had a lot thrown at me."
Platini said he believed the suspension had one aim: "Everything has been done to prevent me becoming FIFA president."
In the wake of Blatter's removal, Gianni Infantino, an Italian who was previously UEFA secretary general under Platini, took over as FIFA president.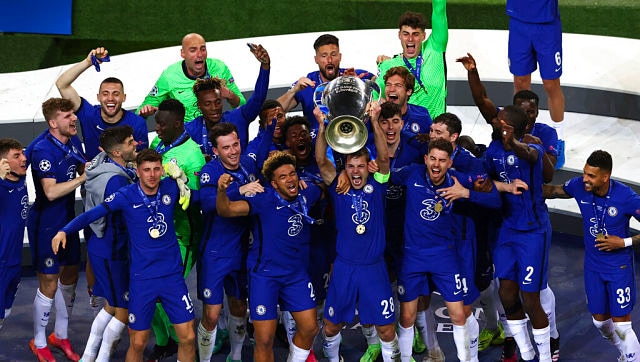 Sports
The South African Football Association must get government approval to hold the tournament and meetings with the sports minister were also planned, Jordaan said.
Sports
A "new phase of consultation" will start with organisations representing players, clubs, leagues and the six continental governing bodies, FIFA said Monday in a statement.
Sports
Rivals of PSG and City have consistently asked how the duo can be respecting the rules when they spend as much as they do, most notably when the French side splurged the two biggest transfer fees in history to sign Neymar and Kylian Mbappe in 2017.