Former Manchester United star Nemanja Vidic to visit Mumbai for The Football Movement conference
Manchester United star Nemanja Vidić will be a special guest at the third edition of The Football Movement, to be held here on 22 and 23 February.
Mumbai: Manchester United star Nemanja Vidić will be a special guest at the third edition of The Football Movement, to be held in Mumbai on 22 and 23 February.
He will be speaking about his experiences of playing in the Premier League.
The UK Department for International Trade (DIT) together with the Premier League and India On Track are bringing Premier League and Indian football clubs, sports organisations and businesses together to focus on 'Commercial Sustainability and the Growth of Football in India'.
The two-day conference will feature keynote speakers including Premier League Managing Director Richard Masters, Director General of UK Department for International Trade, India & South Asia and representatives of the Indian Super League (ISL), Premier League clubs and the All India Football Federation (AIFF).
Panel sessions, workshops and keynote speeches will provide a platform for UK and Indian businesses to discuss opportunities and issues they currently face from a commercial sustainability perspective and the road ahead for each sector.
Masters said: "The continued popularity of the ISL, the success of the recent U-17 FIFA World Cup and the millions of passionate Premier League fans demonstrate the growing interest in football in India.
"We work extremely closely with the ISL, AIFF and other organisations to support the development of the game at all levels. The Football Movement conference provides opportunity to discuss further ways to grow the sport."
Vidić said: "It is clearly an exciting time for football in India at the moment. As a professional footballer, I saw firsthand not just the passion for the Premier League but also how football can positively impact communities around the world.
"I am looking forward to bringing some of my own Premier League experiences to the Football Movement conference next week."
The Premier League trophy will be on display at the conference and delegates will have the opportunity to have their photograph taken next to the silverware.
Sports
Aaron Wan-Bissaka was sent off against Young Boys in Tuesday's opening Group F encounter, with Jesse Lingard's errant back-pass gifting the Swiss hosts a goal in time added on in a 2-1 win.
Sports
PSG, backed by Qatar Sports Investment since 2011, reached the Champions League semi-finals last season and the final the year before that, but have never won the title.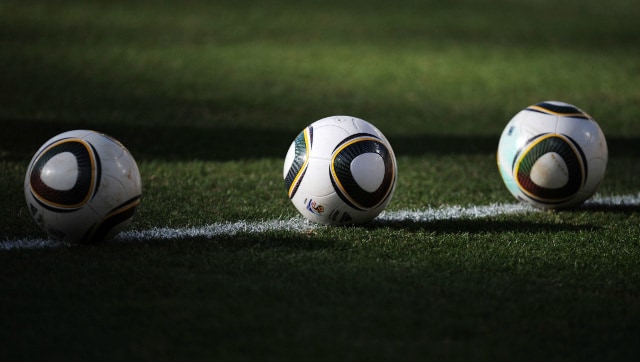 Sports
The group of junior players and their coaches and families had tried to escape the country last month but a devastating bomb attack at Kabul airport left them stranded, someone close to the team told AFP.