Former India captain Sourav Ganguly on Monday said he has received an anonymous "threat letter" that has warned him against attending a University programme in Medinipur.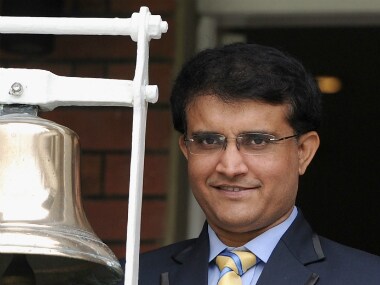 "Yes I have received the letter on 7 January  and I have informed this to the police and the organisers," Ganguly said about the Vidyasagar University programme to be jointly organised by the District Sports Association on 19 January.
The CAB president however did not rule him out in attending the programme.
"Let's see, nothing has been decided yet but it will be a live show programme and you all will come to know if I go there," Ganguly said.
Updated Date: Jan 09, 2017 21:02:44 IST