Former India archers, coaches welcome formation of Archers Commission of India giving them voting rights in archery federation
Derecognised since 2012, the Archery Association of India (AAI) will have its elections at the Sports Authority of India national headquarters.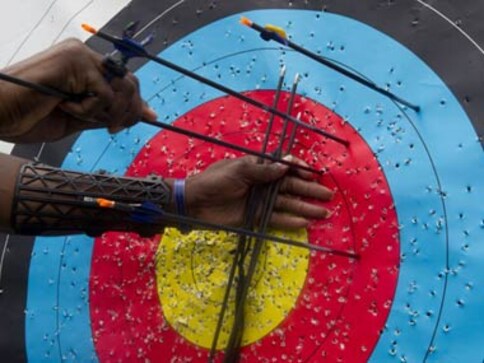 Kolkata: Former India archers and coaches on Saturday hailed the formation of 22-member Archers Commission of India (ACI) that will give them a representation and voting rights in the national federation.
Derecognised since 2012, the Archery Association of India (AAI) will have its elections at the Sports Authority of India national headquarters at the Jawaharlal Nehru Stadium on 22 December.
As per amended constitution made by the court-appointed administrator-cum-returning officer, SY Quraishi, the AAI office bearers will have three representations from ACI.
One of them will be a woman archer for the post of vice-president, while there will one post for joint-secretary and the other in the executive committee.
A newly-constituted body as per the recommendation of Quraishi, the ACI has 22 members, including former Olympians, Asian medalists, Commonwealth medalists, and national players.
"ACI is a very good initiative and all the sportspersons should encourage this. This will go a long way in bringing sportspersons to the fore. Finally, we will have a say in the national federation," national observers Sanjeeva Singh, who is also an ACI member, told PTI.
Dronacharya award winner Purnima Mahato, former coach of the Indian women's team, also welcomed the new provision.
"The ex-athletes should get voting rights to help promote sports," Mahato said.
C Lalremsanga, a two-time Olympian in the 1990s, also hailed the move.
"It's wrong to think that IAS and political leaders can only bring money to sports.
"Every discipline cannot be like cricket, but it can be like kabaddi. A code of conduct and voting rights to ex-archers are moves which will help archery," he said.
Dhyan Chand awardee and former Olympian Satyadev Prasad said this would curb corruption and injustice.
"This is an excellent step and should be implemented in all sports," he added.
ACI members: Limba Ram, Sanjeeva Singh, Dhulchand, Shyamlal, Skalzang Dorgi, C Lalremsanga, Dola Banerjee, Tira Samanta, Ruma Rot, Rajat Halder, Chekrovolu Swuro, Rajendra Guiya, Krishna Ghatakdas, Rajesh Hasdak, Reena Kumari, Gautam Singh, Majhi Sawaiyan, Robin Hasdah, Sumangala Sharma, Somai Murmu, Chungda Sherpa, Purnima Mahato.
Sports
The star Indian mixed pair duo of Abhishek Verma and Jyothi Surekha Vennam, who stood fourth in the ranking round, started off with a one-point lead but thereafter it was a story of Colombian dominance. The Indians went down by a four-point margin (150-154).
Sports
The seventh-seeded women's team, comprising Priya Gurjar, Muskan Kirar and Jyothi Surekha, held its nerves in a close battle with Linda Ochoa-Anderson, Paige Pearce and Makenna Proctor on Wednesday.
Sports
In the individual event, Ankita produced the biggest upset on Thursday when the 23-year-old Kolkata archer held her nerves to eliminate Korean world number four Kang Chae-Young