Former England midfielder David Beckham escapes prosecution for speeding on technicality aided by lawyer nicknamed 'Mr Loophole'
Manchester United and England legend David Beckham recently escaped a speeding fine on a technicality, helped in part by his high-profile lawyer, who is known by the nickname Mr. Loophole.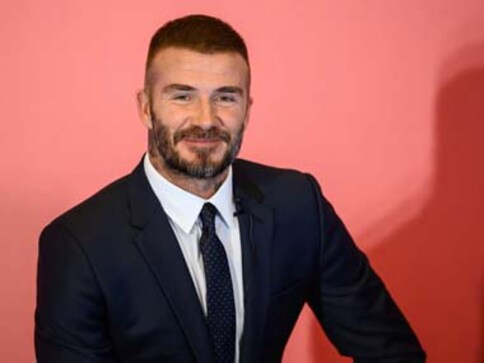 London: David Beckham escaped prosecution over a speeding charge on Thursday after the football icon's lawyer, nicknamed "Mr Loophole", successfully raised a technicality.
The former England captain was clocked driving a hired Bentley at 59 miles (94 kilometres) per hour in a 40 mph zone in London on 23 January. The Notice of Intended Prosecution (NIP) should have arrived at the Bentley office it was registered to by 6 February — the statutory 14-day window.
But district judge Barbara Barnes told Wimbledon Magistrates Court in London that although it was sent on February 2, it did not arrive until 7 February— one day outside the window. "I'm satisfied that the NIP was indeed sent within the 14 days to allow for it to be delivered within the 14 days," she said.
"I find that on the balance of probabilities it's more likely than not this NIP was actually not served on the registered keeper of the vehicle within the 14 days as required. What I find is the fact it did not arrive in the post room of Bentley Motors Ltd until 7 February and therefore was one day outside the legal limit. The defendant in this case cannot be convicted," added Barnes.
Celebrity lawyer Nick Freeman, dubbed "Mr Loophole", has successfully defended a string of British sports stars and celebrities charged with motoring offences.
Former Manchester United and Real Madrid midfielder Beckham, 43, was not in court for the proceedings.
Photos
Luis Suarez admitted he was leaving his fourth and final World Cup feeling "sadness and disillusionment" following Uruguay's elimination despite a 2-0 win over Ghana
Football
FIFA World Cup Points Table: Wins, losses, draws, and points accumulated by teams in Group A Group B, Group C, Group D, Group E, Group F, Group G, and Group H.
Photos
Germany suffered a second straight group-stage exit at the FIFA World Cup as Japan, Spain, Croatia and Morocco progressed.