Former Barcelona president Sandro Rosell arrested over alleged money laundering
Barcelona president Sandro Rosell was arrested on Tuesday in a money laundering investigation related to image rights in the Brazilian national football team, a police spokesman told AFP
Barcelona: Barcelona president Sandro Rosell was arrested on Tuesday in a money laundering investigation related to image rights in the Brazilian national football team, a police spokesman told AFP.
The police operation was mainly carried out in the northeastern region of Catalonia and for the moment "there are four or five detainees, including the former president of Barca, Sandro Rosell, and his wife," the police spokesman said.
The investigation focuses on "money laundering in companies linked to the image rights of the Brazilian football team," police added.
Officers were searching the homes of those arrested as part of the operation as well as at several company headquarters in Barcelona, Girona and Lleida in Catalonia and in Andorra, a tiny principality wedged between Spain and France, police said.
Businessman Rosell, 53, was manager of sporting goods giants Nike in Brazil and oversaw the contract for the national team to wear the US brand, before taking over as president of Barcelona in 2010.
He resigned as Barcelona president in 2014 after being charged over alleged tax fraud relating to the club's signing of Brazil striker Neymar from Santos. He was later cleared of all charges in connection with the case following an agreement with prosecutors.
Rosell will nevertheless be tried for fraud and corruption relating to a parallel complaint filed by Brazilian investment company DIS, which owned 40 percent of Neymar's sporting rights at the time of his transfer.
DIS claim it was cheated out of its real share because part of the transfer fee was concealed by Barcelona, Santos and the Neymar family.
A Spanish court earlier this month ordered Neymar and his parents to stand trial for alleged "business corruption" over the affair, making him the latest star from the Catalan club to have to take the stand.
Five-time World Player of the Year Lionel Messi and his father were given 21-month suspended jail sentences in July 2016 for tax fraud relating to the player's image rights.
Barca's Argentine defender Javier Mascherano also agreed a one-year suspended sentence with authorities for tax fraud earlier this year.
Find latest and upcoming tech gadgets online on Tech2 Gadgets. Get technology news, gadgets reviews & ratings. Popular gadgets including laptop, tablet and mobile specifications, features, prices, comparison.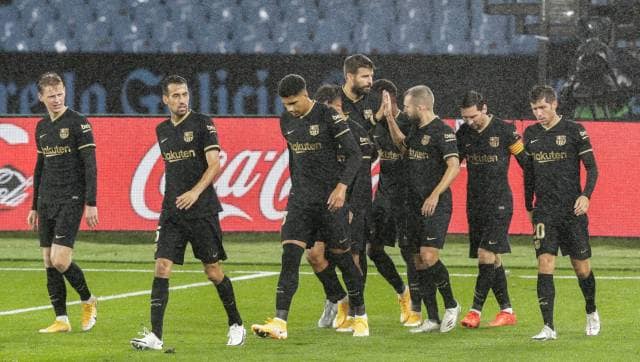 Sports
The coronavirus pandemic has had huge economic effects on Spain's top-flight teams, with Barca among those worst affected.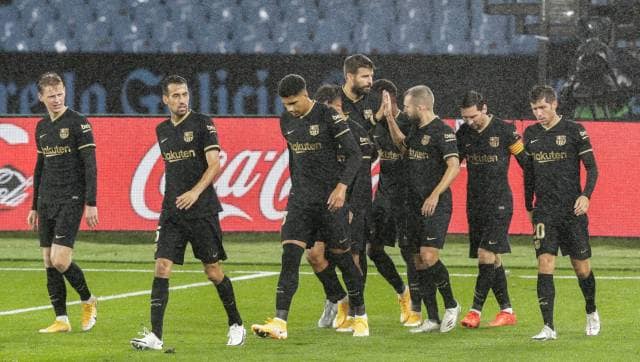 Sports
A quick look at key points in European football over the weekend across LaLiga, Ligue 1, Serie A and Bundesliga.
Sports
Pique cried as he hobbled off the pitch during Barca's 1-0 defeat by Atletico Madrid in La Liga on Saturday following a colission with Angel Correa.