'For managers, survival is success': Steve Coppell on pressures of modern-day management, Indian football and more
Steve Coppell talks about the dangers football managers face in the current era, his ways of dealing with them and how young managers can get past them.
It's tough being a football manager, especially at the highest level in the sport. But when you watch Steve Coppell sit in the dugout with a serenity alien to that area of the pitch, you may be excused for thinking otherwise. Coppell has been in the profession — one of world's most scrutinized ones — for 35 years. He is a veteran in true sense of the term, yet the anxieties of the job haven't got the better of him.
At the age of 62, having achieved great success, most other people would opt for an easy ride. But here is Coppell, in India, miles away from his homeland, plying his trade in a league devoid of any pedigree, still on the look out for an experience that would further enrich his decorated list of achievements. One of his biggest achievements is that he has never been sacked or dismissed from his job despite being in-charge of over 1,000 games in English football.
The period in which the Englishman's coaching career was at the peak, to an extent, made it easier for him to have a clean slate, something his successors in the profession find it impossible to achieve. But even in the age of managerial casualties, with the job of a football coach becoming more hazardous than ever, Coppell continues to stay afloat while three of his fellow managers in the Indian Super League have been fired for poor results.
Firstpost caught up with the Jamshedpur FC boss and he gave his insights on the dangers football managers face in the current era, his ways of dealing with the them and what makes the job so attractive despite all the threats. The 62-year-old also opened up about fundamental problems ailing Indian football and what qualifies as success for a football manager in the modern day.
Here are the excerpts: 
The shelf life of a manager at a football club is becoming shorter by the day. We don't see managers staying at a club like you did at Crystal Palace or Reading. Now most coaches won't be at a club for more than two-three years. What is your take on the situations that managers face in modern-day football?
Football management has changed an awful lot. When I first started my career, it took me five years to get promotion with Crystal Palace into the old top division in England and now I think the supporters, the fans of a club play a lot bigger role in the decision-making process. Chairman and owners of clubs don't like being put under pressure by supporters. So now if you haven't achieved what it is perceived to be success within a lot shorter period of time then you are usually removed.
To a certain extent, I envy and also pity young managers now. (I) envy them because they have full career ahead of them if they work hard and get better luck. I pity them because they could have a bad run of results and be removed and their career could be cut short before it's even begun. So it is difficult now.
In England, in particular, sometimes you get a vote of confidence from the chairman and it's dangerous. You know you are in trouble. Managers are better off with the supporters chanting for the manager to be removed than the chairman because as soon as the chairman is under pressure he will make the change.
How does a manager beat the trend and stay longer in the job? Does he constantly reinvent himself tactically or does he need to be a good man-manager both in the dressing room and board room?
I think now a manager should go to a club and ask what their expectations are. Realistically, what are the expectations at each club? I always think success in football is easy. It really is easy. If you got the most money, you buy the best players and then you win.
If you go right across Europe, the most successful teams are the ones with the most money because they spend the most and get the best players. Only occasionally you will get a Leicester City who from nowhere created a very special environment, found some outstanding players and just for a special moment in time did something totally unexpected and against the trend. But in terms of the Premier League, that was once in 25 years. And I probably think that it will be another 25 years before we see another Leicester City.
So for a young manager, you go to a club, and say realistically what are your expectations? That way you know that if you do better than the expectations, you know you are safe, if you do worse than your expectations, you are in trouble. Management is a result-oriented business and if you are not getting results, every manager knows that you are not going to survive for long.
You spoke about managers doing better than expectations, but we saw with Leicester City that despite of doing so well, the impact of the achievement didn't last long for Claudio Ranieri, who was sacked within months of the feat. How do you analyse that scenario?
Expectations totally changed at Leicester because I think in the season they won the league, they would have been happy to finish mid-table. At the start of the season, if you would have asked the owners that, they would have replied saying 'not in a relegation battle'. That maybe would have been on the fringe of being successful. But they won the tournament. So next year the expectations are to win it again. And when they start to have a sticky patch, then there's only one person who's going to pay the price — the manager.
Is it sustainable? Can you keep changing managers so often?
No, it's not sustainable. (Especially) lower down. Inevitably, the finances will catch up with you. Every league across Europe mirrors a formula where the teams at the top spend the most money, buy the best players and the teams at the bottom spend the least money and they struggle to survive. That is the formula of football. If you are a manager at the bottom of the division and you manage to survive for a number of years, you have done a magnificent job. It won't be applauded, it won't be appreciated, but you have done an equally job as a Arsene Wenger or Alex Ferguson or Jose Mourinho.
How does the pressure of losing the job change what a manager has to do with the team? What does a manager do to avoid pressure?
If you are down at the bottom, to a certain extent you begin to focus on certain games. There are certain games you pick against the teams around you. When I was at Reading -- when we got promoted (to the Premier League) -- we very much focused on a mini-league within the league. We didn't budget for any points against the top four-five teams in the league.
So, our season was a 28-game season. We wanted to win points from those 28 games. So we focused on them. That doesn't mean we gave up on the rest of the games against the big teams. We went in to those games with a carefree mentality. Not afraid of losing, knowing that we might get bashed up 4-0, 5-0 on occasion. We were prepared for that eventuality and also prepared to bounce back and beat somebody within our league the week after.
If you look at this season, and if you play Man City, Man United and Tottenham away on the bounce, you could be mentally disturbed as a manger after those three games. If beforehand you make the announcement to everybody that we have got nothing to lose in these games, everything to gain, let's just go out and have some fun and the real impetus maybe on the game against someone like Stoke a week after, you just transfer your concentration to a more specific game where you have a chance of being successful.
Nowadays managers don't get a chance to recover from a bad run of form. If a club goes through a slump, then the manager is changed and thereafter we see an improvement in form. So what are the red flags for a manager? When do you realise that things may be going wrong or matters may slip out of hand?
I think the first thing that any manager must have is the mentality of not being frightened of getting the sack. Because if you are fearful of losing your job, inevitably you will play more defensive football, you will play frightened football. If you are a lesser team, you've got to be bold to try and win games because getting three points makes a huge difference. To get three points, you need to have a winning mentality and not a 'not get beat' mentality.
In terms of red flags, you know (it), you get the feeling. There's an atmosphere. It may be in the dressing room, it may be within the club, it may be when you play your home games. More in the home games than away games. You can just sense this is not good. There is not really much you can do about it other than the process of doing the job. The only thing you can control as a manager is what you do. You can't control results, you can't control anything else. So in difficult times, concentrate even more on things you can control and time will take care of the rest.
How does a coach's family react to a sacking or in the days before one? How do you protect them from all the talk that goes on in the media?
To be absolutely honest, I've never been sacked. I have left a couple of places, but never been removed.
Football management is all-consuming. Even here in the ISL right now, we have a got a week to our next game, but in my mind I'm thinking about it already. Even during meals I will have a chat with somebody.
I think most families of football managers just understand that. I think they give the manager time when it's obvious that he needs alone time. I think that families also understand that on occasion it's great if they can offer a diversion because some managers just descend into becoming too obsessed (with the job). So it's nice for the manager to see that the most important thing is family.
At the end of the day, football is a game even though we treat it with so much importance. And it doesn't matter sometimes. Results will just happen, you have to accept. There is no such thing as good or bad it's just the way you think that makes it good or bad. So having diversions is great, having the privacy within your own house is great sometimes. Finding the balance on occasion is impossible because kids and wives obviously have their own issues and thoughts so it can be very difficult.
It's very hard for young kids in particular. But no one forces you to become a football manager, it's a decision you make. Sooner or later you have to say yes or no, and when you say yes, you know what comes with the baggage.
Do managerial sackings surprise you anymore?
Oh yes, definitely. The Watford manager (Marco Silva) who just recently has been sacked that surprised me. I would say 95 percent of sackings are fairly predictable. It's just the odd one occasionally when you think "I'm not sure about that." Certainly, the Watford one. He seemed to be doing well. I think there was the possible distraction of the Everton job. But I think he is a young manager with a rich future ahead of him, so he will be back.
Do you think this excessive pressure on managers will reduce the length of their careers?
I'm again going back to the choice thing. I think managers have got to want to do it. Probably for reasons other than money. The money is nice. If you are working in the Premier League, the money is fabulous. But if you ask any manager whether he actually does it for the money, most of them would say no. It's just something in their blood.
I can only relate to myself. I never really wanted to be a manager but my career as a player was cut short. And what I did after I retired is that I actually went to live in Amsterdam for three months just to get away from everyone and think what I wanted to do with the rest of my life. I always wanted to be a teacher. So after three months away from everything, I just felt there was something in my bones that needed to get football out of my system. And here I am almost 40 years later, still trying to get football out of my system.
With most managers there's something driving you to have that weekly challenge, to have that weekly timetable of events, to ensure that you prepare the team as well as possible. It's sad sometimes because it is so all-consuming. Sometimes I feel your life is determined by your last result. For days after a result if you have won, you feel calm. If you have lost, you feel manic, you feel I've got to do something about it. Realistically, what you do is the same as what you would have done when you won last time or drew. It repeats game after game. Although you may feel that you got to do something dramatic about it, but materially, there's not much you can do differently.
You spoke about the Premier League, but in a league like the ISL, where the manager has very little time to make an impact, does it make sense to sack managers mid-season?
I think people shouldn't question the managerial changes. They should spend more time on the managerial appointments. To a certain extent, the appointments in the ISL appear to be random. If the clubs, the decision-makers spend time on the appointments then they know exactly the kind of manager they are getting, they know exactly the kind of personality, and they should know exactly the style of play the coach is going to adapt.
I think in a 18-week league, where there is no relegation, I don't see the point of sacking people. If you have done your research properly and you've done your investigation into the coach properly, what is delivered won't be surprising. And I'm sure at the end of this league, it will be the teams that have spent the most money who will be at the top and the teams that have spent the least money will be at the bottom.
Is it important for the ISL clubs to appoint a coach on a long-term deal? Would someone like you be willing to sign a longer deal with an ISL club?
I don't think in the ISL you can appoint someone on a three-year basis because the actual league itself is not defined. If I asked you when's next season going to start? You don't have a clue. People talk about a Super Cup. When is the Super Cup going to start?
So how on earth can someone plan for three years in advance when you don't know first and foremost if there is going to be a league? Can you guarantee if the ISL will be in existence in three years? So I don't think that (longer contracts) is a necessity. If there was a nine-month league then you could have continuity. But at the moment the season is not long enough. Nobody knows what the season is going to be like. So it's best to do it one season at a time, two at the most.
In the last few years, there have been discussions about Indian football that have never happened before. We hosted the FIFA U-17 World Cup. India's FIFA rank has gone up. So in perception, we have grown a bit. But have you seen an improvement in the Indian players during your time in India so far?
I think they have improved. Their appreciation of the game, the tactics are better. So yes, there is improvement. But it seems to be that Indian football is trying to improve from the top-down. Whereas I think the best way to have real, long-lasting and meaningful impact would be to improve from the bottom-up.
First and foremost, the facilities for young kids, secondly the coaches (need to improve). That would be my way of attacking it but there's no live TV to watch six-year-olds playing football. It is an inverse way of looking at the problem. However, at the very least every ISL club should have the commitment to improve the coaching, the facilities for young people in their areas.
Very recently, we have seen Iceland getting to the World Cup finals. There are just 3,30,000 people in Iceland and they probably have better facilities than India. They have the highest ratio of qualified coaches per head of population anywhere in the world. And that is why they are playing in the World Cup and India is around No 90-100 in the world. It's not rocket science. For India to improve as a football nation, you have to coach young kids from 6-7 years of age, coach them on good surfaces where they can appreciate ball skills, and develop their game accordingly.
You became a coach at a very young age. Do you see the potential in any of the Indian players to become a coach later on in their careers?
I work with Ishfaq Ahmed who has already played for India, and had a really long career. I feel he can probably still play. His direction at the moment is towards coaching and he is doing his very best to get all the badges and that's the way it should be.
In England, ex-players get a helping hand to get the badges. I think that's what India should do because ex-internationals undoubtedly have respect. Just because you played for India, doesn't mean you can become a good coach. You still need to learn about coaching and how to organize things but people who play the game at the top level undoubtedly have an advantage.
I think all the Indian players that have played in the ISL and I-League over the years should be given help by the federation to travel around the world and do their badges in different countries so it brings in knowledge to India.
As a manager what is the thing that satisfies you the most?
Winning. I hate to say it. Sometimes you win games that you don't deserve but I always say that the buzz of winning a football game which only lasts, I would say, for 20 minutes at the most must be equivalent to a biological drug high.
I have no experience of it so I can't compare but you feel good, you feel satisfied because all the hard work has meant something and you've won a game. The perception is that if you win a game, you've played well. Although it's not always that way, I take it for the time being.
You've had a very long career. What is the one thing that you are most proud about?
You spoke about survival a while ago and how many careers are cut short before they have even begun. In my first year in management, I always say that I didn't have a clue about what I was doing. I had something inside me that told me that I wanted to stay in football. I was lucky enough to be given an opportunity at Crystal Palace. But my first year in management I didn't know what I was doing.
I always say it was the blind leading the blind as I wasn't good enough to be a coach, and to be honest, some of my players that first year weren't good enough as players. I could easily have been sacked that year and my career would have been cut short.
In football management, survival is success. I have done over a thousand games in England and I would say doing a thousand games was significant for me. During those games, there were some highs and some real lows but the achievement of managing for 1,000 games — and it is very limited club in England — I feel very proud to be a part of that club.
How long do you feel you can you continue as a manager?
I don't know. I never had long-term ambition as a manager. I just take it year by year. I will finish this season in the ISL and then just see if I want to do it again. This would be my second year in India. I will have to see if I have the desire to do it again. I don't know until the season is over. For the time being I will concentrate on trying to play NorthEast United in a week's time.
Would you like to return to management in England?
No, I don't think I would now. The wheel turns. I have done a thousand games. I came to India as an experience. I've enjoyed my experience in Kerala, I've enjoyed my experience in Jamshedpur. Come the end of the season I would have decided if I want the experience here or maybe another part of the world. I love travelling so being in a different culture for number of months while also having the safety net of working is attractive to me, so we'll see.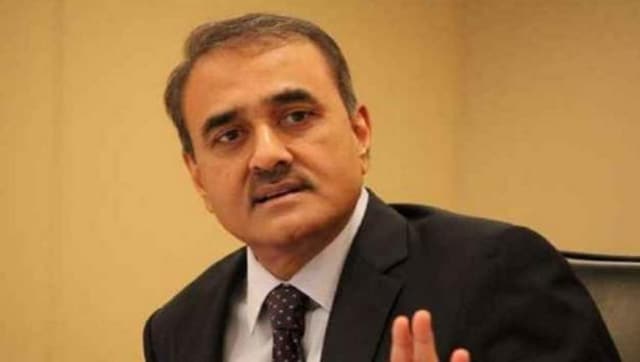 Sports
Considering the extraordinary circumstances, AIFF technical director Isac Doru recommended doing away with relegation in I-League for the season that concluded recently.
Sports
Pep Guardiola's side sit 13 points clear at the top and will be crowned champions if second-placed Manchester United lose against Liverpool on Sunday.
Sports
The Scots sealed their place in their first major finals since the 1998 World Cup winning 5-4 on penalties when David Marshall saved Aleksandar Mitrovic's spot-kick.