For Anirban Lahiri, golf is played in the mind as much as on the fairway
Lahiri's interest in golf grew out of a desire to spend time with his dad, an army doctor. He began tagging along with this dad from the age of 8. His competitive interest in golf was kindled four years later when he played his first junior event in 1999 at the Royal Calcutta Golf Club.
Here's a fun fact about Anirban Lahiri: Of his seven wins on the Asian and European Tours, four have come in playoffs and three have come by a single shot.
"I have been accused of making things more dramatic in the past by my mom, especially because she gets palpitations whenever I go into a playoff," Lahiri told Firstpost after winning the Indian Open in a playoff in February. "I average less than half a shot per win, if you want to look at it that way.
"It is not like I make it easy, exactly. But I have managed to pull myself out of most these situations, which is a big positive."
It is the ability to pull himself out of tough situations that sets Lahiri apart from his Indian peers and explains why he is about to become just the third Indian professional golfer to play The Masters, the most exclusive of the golf's four Major championships.
It is a quality that Lahiri has honed with the kind of deliberate attention that most golfers only give to the physical side of their games.
"I think he loves it [the pressure]," Darshan Veeraraghavan, who was one of Lahiri's contemporaries at the IGU junior golf camps held at Eagleton golf course near Bangalore starting in 2002. "That's why he is better than the others. He knows that's what he's got - I wouldn't say gift - he has trained himself like that. He wasn't born with it."
Lahiri was not a child prodigy or even someone who stood out among India's junior golfers. Veeraraghavan remembers a humble, down to earth guy who "never said I am going to be a world champion."
"When he was a junior and an amateur, there used to be coaches and guys who would pick India teams who used to be their watching and they used to talk, 'Oh, this guy will be the next big thing and that kind of stuff'. But nobody ever said that about him.
"He has worked hard and proved everybody wrong."
What Lahiri did have, however, was a quiet determination, a quality his coach Vijay Divecha, instantly recognized. "I saw nothing in him except for one thing – that is the quality of being able to work towards where he wanted to go," Divecha told Firstpost.
"He had that work ethic. The never-say-die attitude. Really talent means nothing much. If you have been around, you can see lots of talented people who we talk about – if only. But if only is not real life.
Vinod Kambli was probably more talented at a younger age but Sachin Tendulkar had the work ethic. So that is the quality that really stands out and that also determines the kind of mental strength you have."
Veeraraghavan caught an early glimpse of Lahiri's mental strength during the one-day tournament that was typically played at the end of the camp. The two of them were battling for the title and were tied after 14 holes.
"On the 15th hole at Eagleton – par four – he had hit it on in two, pretty close," Veeraraghavan said. "He put his ball down and on his practice stroke, he happened to touch the ball and it went rolling. He was startled and didn't know what to do. We had to get a ruling and it ended up being a one-stroke penalty."
Lahiri was now trailing by one and you'd expect a screw-up like that would rattle a teenager. It did not. Lahiri promptly birdied the par five 16th with long tee shot and a second shot over the water to the green. He was back level with Veeraraghavan. On the next hole, Lahiri made par while Veeraraghavan made bogey. A pair of pars on the 18th gave Lahiri the tournament by a shot.
Veeraraghavan and Karun Alaganan, another junior contemporary both remember Lahiri being an excellent putter as well.
"His putting would be a clinic," Alaganan said. "When Divecha would be giving us some pointers, he would tell Anirban to go around the hole until you miss. He [Lahiri] would go around the hole multiple times before he would miss one.
"Under the gun, his short game comes through. Anybody who has that ability, you can expect them to start winning."
Lahiri's interest in golf grew out of a desire to spend time with his dad, an army doctor. He began tagging along with this dad from the age of 8. His competitive interest in golf was kindled four years later when he played his first junior event in 1999 at the Royal Calcutta Golf Club.
"I think there were eight of us and I came fifth, or something like that, and it was fantastic," Lahiri told the Associated Press.
Lahiri moved to Bangalore after his 12th standard board exams so he would work with Divecha full time and commit himself to being a professional golfer. There were naturally some concerns about golf as a profession but Lahiri's parents "eventually they wanted their son to really follow whatever his dream was," Divecha said.
The pair would meet on the range at 7:30 in the morning and stay on the course until about 6 p.m. "Basically, it was a full day's grind," Divecha said.
Still, Lahiri's results weren't quite what they wanted. He had blossomed into a good golfer but was not yet among the best amateurs in the country. Then Lahiri discovered meditation. Veeraraghavan, who had moved in next door by then, remembers a changed Lahiri coming back from a 10-day Vipassana course.
"What I remember very clearly, the week after he came back he won a tournament – his first amateur event. He [Lahiri] described it in a few words - 'my mind was so clear. I was able to focus. And that made the difference.'
Divecha also credits Vipassana with lifting Lahiri's play. "Like how we train to keep taking our skill levels higher continuously, you have to train your mind. I think the meditation part has helped to a large extent in him being able to focus and do what is required when it is required."
In an in an interview with the Asian Tour earlier this year, Lahiri said "I've played enough now to be in contention to know that if I can control my heart rate, it's easier to hit golf shots. So I do a lot of deep breathing and closing my eyes. You don't really meditate but just observe what's going on, what you are feeling, without judging yourself or thinking about an outcome. That obviously helps because it allows you to do something instead of think."
But even with meditation, Lahiri still struggled to make the leap to the big leagues after he turned pro at the age of 20. While he topped the Professional Golfers Tour of India in his second year, Lahiri had trouble bridging the gap to the Asian Tour. So he turned to Pradeep Agarwal, the founder of the Institute Of Mind Control and Development, and a well known mental coach who had worked with a number of Indian athletes, including cricketers such as VVS Laxman and golfers such as Gaganjeet Bhullar.
"Anirban has a strong desire to become successful," Agarwal told Firstpost. "You need to have the desire. And then the belief. Some players have the desire but they don't believe in themselves, so that is why they stay where they are. Bhullar and Anirban, they have the desire and the belief in themselves.
Agarwal uses neuro-linguistic programming, which substitutes positive feelings for negative ones using an anchor or trigger. In this way, he helped Lahiri rid himself of doubts about playing in higher profile tournaments with Asian Tour players.
"Once players like these win one tournament, they will go for more," Agarwal said.
Agarwal remembers Lahiri having a problem with the Delhi Golf Course, a problem that Divecha confirms. The DGC has narrow fairways lined with thick bushes that punish wayward shots. Accuracy is more important than length. Lahiri loves to use his driver and bash the ball down the fairway. Agarwal worked on removing the mental blocks and got Lahiri feeling confident. He would finish sixth in that event – the SAIL Open.
Two weeks later he was back at DGC and this time Divecha got Lahiri to change his strategy too. The coach told his student that he had to learn how to play the kind of golf DGC required instead of trying to bend the course to his will. The pair prepared on the practice tee by visualising each hole and deciding what club to play.
Lahiri ended up playing the tournament – the 2011 Panasonic Open - without using his driver and he won. It was his first victory on the Asian Tour and it opened the floodgates. He won the SAIL SBI Open in 2012 and defended his title in 2013. The 2014 season brought his first Asian Tour victory outside India - the Indonesian Masters - where he calmly rolled in a putt for eagle on the final hole to win by one. He won again at the Macau Open later in the year and though he ultimately finished second on the Asian Order of Merit, Lahiri was voted the Asian Golfer of the Year by his peers.
Having qualified for the European Tour for the first time in 2015, Lahiri's mental toughness, honed over the last 13 years, allowed him to recover from chunking his third shot on the 72nd hole into the bunker - a shot he called "definitely the most embarrassing shot of my career so far" - and get up and down to win the Malaysian Open and earn his first European victor.
That mental toughness is also what allowed him to chip for par on the penultimate hole at the Indian Open, a tournament Lahiri would go on to win in a playoff.
"When you practice meditation enough, it becomes automatic, Lahiri told Reuters. "I wasn't thinking about I needed to chip in at the 17th. I'm just not thinking about the result or the outcome or judging myself by it. I'm thinking about what I feel at that moment, I stay in the present and don't look into the future."
Those two victories came in a span of three weeks and vaulted him into the top 40 and into the Masters. Nick Price, a former World No. 1, and captain of the President's Cup – a tournament between the USA and the Rest of the World – said he is looking forward to having Lahiri on his team.
"I think he's a great putter. I think he hits the ball‑ all these guys out here hit the ball really well," Price said. "But looks like he can make a big putt on a big occasion. Certainly that's what he's shown us or what I've seen on TV over the last couple of months. But very calm, collected, and I think he's going to be an asset to our team."
Lahiri has also earned a number of invites to play on the PGA tour in the United State. The challenge for him now will be not to improve the quality of his golf again as he goes up another level.
"In the US, the way the courses are set up, you need a higher ball flight," Divecha said. "We have also worked on the kind of movement in the air that he gets. At one time, moving the ball left to right in the air was not something that came naturally to him. But now he can move it both ways and play it pretty straight also."
The pair also believes in making changes quickly. "I know that people say when you make the change, you are supposed to do how many thousand repetitions, how many thousands of hours – things like that have been written – but practically what we have learned together, is how to make a change in three or four days and not more than that.".
Former pro Rishi Narain, who won an Asian Games team gold medal for India in the 1982 Games, and the founder of Rishi Narain Golf Management, believes Lahiri has the game and the brain to succeed on the US Tour.
"He has got the length. And when you can win on the European Tour, then you have the game for the PGA Tour as well. So now it is more about his mental strength and his game being able to withstand the pressure of playing at that level week in and week out.
"He is also an intelligent guy. He is emotionally very mature. He is not shy. Has very good media skills. Good communication skills. He has a lot of self confidence so he can handle himself on the bigger stage."
Jason Sobel, a senior writer for the Golf Channel in the United States, has been keeping an eye on Lahiri and believes he has the potential to be India's best ever golfer.
"He has enough talent to make it on the PGA Tour, though my guess is that it would take him 3-4 years of playing these same courses before he matures into the successful type of player that he can someday become," Sobel said in an email.
It won't be an easy transition, though, cautions, Jeev Milkha Singh, whose highest world ranking was 29, still the record for an Indian golfer. Jeev says Lahiri can't afford to get down on himself if he struggles at first.
"End of the day, that is the most important thing – the belief system," Jeev told Firstpost. "You have to keep believing in yourself. That comes from within. You tell yourself I am here at Augusta National. It is my first day. I am good enough to be here and I want to stay here.
"And then if it is not a good week, so what? I have plenty of other weeks to prove myself. That's the attitude to have because golf gives you that. If you don't do something this week, you have the next week to prove yourself and the week after that and the week after that. So you have to keep going."
Lahiri will shuttle between the PGA and European Tours until August. He will be living out of a suitcase and without a base in the United States, so it will be an entirely new routine. He will also have to cope with the increased attention that comes with greater success.
"We have been working for 13 years to get up to here," Divecha said. "Everything has come together. Now it is a question of going there and also enjoying the whole experience. The reason we have taken this up as a career is because we enjoy what we are doing.
"We will take whatever results come, no problem. Hopefully, the results will be good. If not, we are ready to work. We have done it before. We will do it again."
Find latest and upcoming tech gadgets online on Tech2 Gadgets. Get technology news, gadgets reviews & ratings. Popular gadgets including laptop, tablet and mobile specifications, features, prices, comparison.
Sports
The tour released results that showed three positive tests at the TPC River Highlands in Connecticut — Cameron Champ and the caddies for Koepka and McDowell. There were no positive tests on the Korn Ferry Tour event in Utah.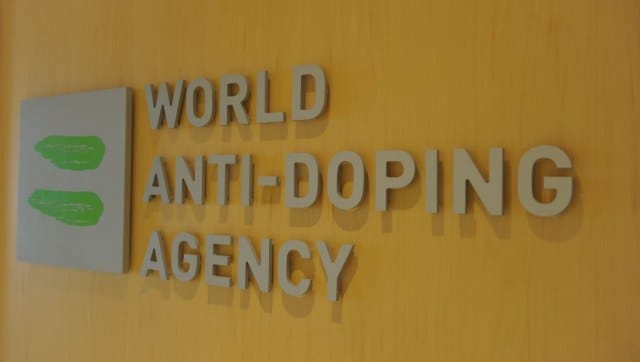 Sports
If WADA does not change its way of doing business the agency could soon find itself out of funding and out of business, warned Travis Tygart, the head of the United States Anti-Doping Agency.
Sports
The United States Tennis Association's announcement comes five days after the national governing body said it was rethinking their decision and that it could have better communicated with wheelchair athletes.