Footballer Mesut Ozil defends picture with Turkish President Reccep Tayyip Erdogan amidst criticism from Germany
German footballer Mesut Ozil has defended his decision to take a controversial picture with Turkish President Reccep Tayyip Erdogan, amidst strong criticism from Germans.
Berlin: Footballer Mesut Ozil said on Sunday that he had no regrets about his controversial photograph with Turkish President Recep Tayyip Erdogan that sparked questions about his loyalty to Germany's national squad ahead of the World Cup.
Breaking his silence over the snapshot that caused outrage during the tournament, the Arsenal midfielder said in a statement on Twitter that he was loyal to both his Turkish and German origins and insisted he did not intend to make a political statement.
"Like many people, my ancestry traces back to more than one country. Whilst I grew up in Germany, my family background has its roots firmly based in Turkey," he said, adding, "I have two hearts, one German and one Turkish."
Ozil said he had first met Erdogan in 2010 after the president and German Chancellor Angela Merkel watched a Germany-Turkey match together. "Since then, our paths have crossed a lot of times around the globe," he said.
"I'm aware that the picture of us caused a huge response in the German media, and whilst some people may accuse me of lying or being deceitful, the picture we took had no political intentions," Ozil added.
Ozil said despite the timing of the picture with teammate Ilkay Gundogan and Erdogan — shortly before the president won re-election in a poll endowing him with sweeping new powers — "it wasn't about politics or elections, it was about me respecting the highest office of my family's country".
The past couple of weeks have given me time to reflect, and time to think over the events of the last few months. Consequently, I want to share my thoughts and feelings about what has happened. pic.twitter.com/WpWrlHxx74

— Mesut Özil (@MesutOzil1088) July 22, 2018
"My job is a football player and not a politician, and our meeting was not an endorsement of any policies," Ozil said, adding, "I get that this may be hard to understand, as in most cultures the political leader cannot be thought of as being separate from the person. But in this case it is different. Whatever the outcome would've been in this previous election, or the election before that, I would have still taken the picture."
Ozil, 29, came in for stinging criticism in Germany for their shock first-round defeat at the World Cup. Team boss Oliver Bierhoff suggested after the debacle that Germany should have considered dropping Ozil after his failure to explain himself over the Erdogan picture.
Bierhoff later backtracked, saying that he "was wrong" to put Ozil under undue pressure, but the picture continued to draw scorn from fans on social media. Germany is home to more than three million people of Turkish origin.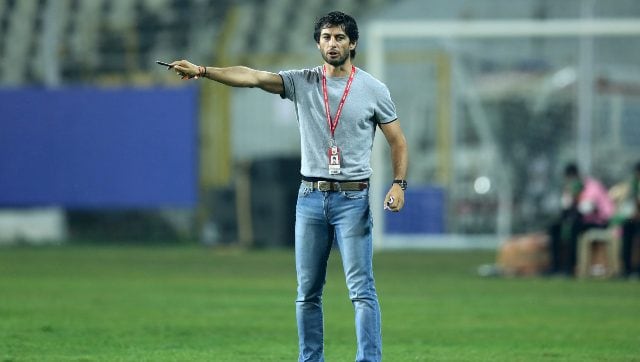 Sports
The loss against Mumbai City FC on Monday meant FC Goa's league-record 15-match unbeaten streak came to a crashing halt.
Sports
India are currently ranked 57th while Brazil are placed 50 spots above them. Citing the higher level of the opponents, India captain Ashalata Devi said it will be a "huge opportunity" for her side to play against a top team in the world.
Sports
Stadium 974 has been officially unveiled and will host its first match on 30 November when UAE and Syria go head-to-head on the opening day of the 2021 Arab Cup