Football stars pose with bananas after Dani Alves reaction to racist taunt
Barcelona defender Dani Alves has received an outpouring of support for his response to a racist taunt during a game.
Barcelona defender Dani Alves has received an outpouring of support for his response to a racist taunt during a game, while Villarreal issued a lifetime ban to the season-ticket holder who threw a banana at him.
Alves, was about to take a corner in Sunday's 3-2 win at Villarreal's El Madrigal Stadium when a banana landed on the pitch in front of him. The Brazil international picked it up, peeled it and ate some of it before throwing the rest aside. You can check out the video here.
"Villarreal deeply regrets and condemns the incident that happened," Villarreal said in a statement on Monday. "The club has already identified the (culprit) and has decided to withdraw his season tickets, permanently."
"Our club would like to express its firm commitment to promoting respect, equality, sportsmanship and fair play both on and off the field and our absolute rejection of any act that is contrary to these principles, such as violence, discrimination, racism and xenophobia," Villarreal added in its statement.
After the match, Alves said humour was the best way to combat racism in sport. That sentiment has led fellow football players, officials and even political figures from around the globe to respond with solidarity by picturing themselves eating a banana.
Barcelona teammate Neymar then posted a photo of himself on Instagram holding a peeled banana alongside his son, who was holding a doll that resembled a banana. Neymar's picture has since then gone viral and seen over 538,000 likes on Instagram and over 78,000 comments.
The hashtag somostodosmacacos and weareallmonkeys has also gone viral on Twitter. The latest football player to join the list of those tweeting out pictures of themselves with a banana is Mario Balotelli.
Fellow Brazil teammates Hulk and Fred also lent support via their social media accounts, as did Liverpool's Luis Suzarez.
Argentina striker Sergio Aguero and Brazil women's striker Marta both posed for photos while biting into bananas, while former Brazil international Roberto Carlos also posted an internet photo of himself with the fruit.
"We have suffered this in Spain for some time," Alves said Sunday. "You have to take it with a dose of humor. We aren't going to change things easily. If you don't give it importance, they don't achieve their objective."
Brazilian President Dilma Rousseff, who has been actively condemning racist acts in Brazilian football, also expressed her support to Alves, while Italian Prime Minister Matteo Renzi and Italy national team coach Cesare Prandelli also shared a banana in a photograph.
FIFA President Sepp Blatter also commented on Twitter, saying that "what (Alves) tolerated last night is an outrage." He added that there "will be zero tolerance" at the World Cup.
The match referee on Sunday included the 75th-minute incident in his match report, so Villarreal could face a fine.
Alves has often been subjected to racist taunts and called fighting racism "a lost war" in January 2013 after segments of Real Madrid's fans abused him with monkey chants during a match.
With inputs from Associated Press
Check out all the tweets below:
Mario Balotelli: "#weareallmonkeys , #NoRacism We're all equal!" (@FinallyMario) pic.twitter.com/1cndVMP754

— FC Barcelona Fl (@FCBarcelonaFl) April 28, 2014
Great reaction by Dani Alves. Respect! #weareallmonkeys #SayNoToRacism pic.twitter.com/F10iDwVBNY

— Dries Mertens (@dries_mertens14) April 28, 2014
Grande Daniel Alves, vc engoliu o racismo, somos todos iguais... #SomosTodosMacacos, #WeAreAllMonkeys. pic.twitter.com/WLJibBIJqw

— fAgNeR hEnRiQuE 03 (@fAgNeRhEnRiQuE3) April 29, 2014
Con mi compañero @phil_coutinho #somostodosiguales #somostodosmacacos pic.twitter.com/utucemYXBh

— Luis Suarez (@luis16suarez) April 28, 2014
With my colleague Marta from Brazil we say #NoToRacism. We are all equal. pic.twitter.com/0kWLsaAgwP

— Sergio Aguero (@aguerosergiokun) April 28, 2014
#somostodosmacacos #chegadepreconceito #weareallmonkeys @DaniAlvesD2 @carvalhothaissa @neymarjr @LucianoHuck pic.twitter.com/5WCnJkCp0h

— Clarice (@Kaiaethiaguinho) April 28, 2014
Rafinha, Charles and Celta teammates celebrate win over Valladolid and join Neymar's group. #TodosSomosMacacos pic.twitter.com/yDMVuoVc4H

— Seleção Brasileira (@BrazilStats) April 29, 2014
Sports
The Copa America will kick off on Sunday with defending champion Brazil against Venezuela at the Mané Garrincha stadium in Brasilia. The final will be on 10 July at the Maracanã stadium in Rio de Janeiro, one of the COVID-19 epicenters in Brazil, where more than 480,000 have died from the coronavirus.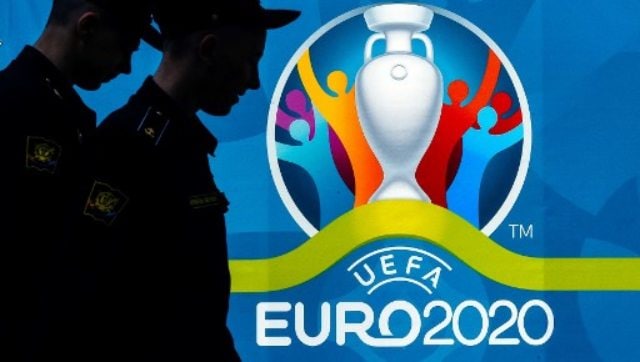 Sports
Ahead of this season's edition, let's take a quick look back at the history of the tournament, and try to refresh our memories by having a go at Firstpost.com's Euro Quiz: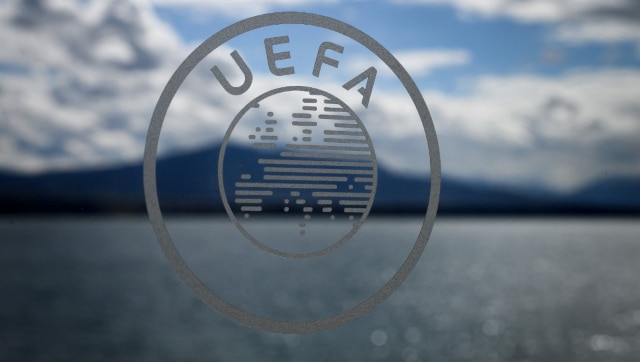 Sports
European football's governing body said in a statement it was investigating "potential discriminatory incidents" in the Puskas Arena during Hungary's 3-0 defeat to Portugal on Tuesday and the 1-1 draw with France on Saturday.