Floyd Mayweather vs Conor McGregor: Super fight winner to get WBC's exclusive 'Money Belt'
The 'Money Belt', which will be given to the winner of McGregor vs Mayweather, features 3,360 diamonds, 600 sapphires, 300 emeralds and 1.5 kilograms of solid, 24-karat gold and is made of alligator skin.
The super fight between Irish Mixed Martial Artist Conor McGregor and undefeated boxing champion Floyd Mayweather on 26 August at the T-Mobile Arena, Las Vegas is not for a world title, but a belt is still on the line.
The World Boxing Council (WBC), the sanctioning body that Mayweather has long been associated with during his 21-year career, created the 'Money Belt' to present to the winner.
The president of the WBC Mauricio Sulaiman unveiled the Money Belt at the final press conference for the Mayweather vs Conor McGregor boxing match. The belt features 3,360 diamonds, 600 sapphires, 300 emeralds and 1.5 kilograms of solid, 24-karat gold and is made of alligator skin.
Most of the boxing experts have called this fight a farce, and questioned Mayweather's integrity as a boxer to allow McGregor to step up in ring with him. They feel let down by their most prized asset. One of former Mayweather's nemesis now turned promoter Oscar del Hoya called this fight 'disrespectful to boxing'.
Irrespective of the outcome, the two men at the centre of the action will be laughing all the way to the bank.
If pay-per-view targets are met, Mayweather could earn as much as $200 million, pushing his career earnings towards $1 billion. His last biggest payday came in 2015 against Manny Pacquiao, where he also earned upwards of $200 million, and the fight set the record of highest PPV buys with over $4 million. This fight is all set to break that record.
McGregor, who four years ago was living off unemployment benefit in Dublin before his emergence as a star of MMA, could pocket $100 million, that too without any professional boxing record.
This fight is expected to reach a billion eyes, and it won't be a surprise if the estimated income from sponsorship deals, broadcasting rights and entry gate of ticket sales are accumulated, the fight also becomes the first 'Billion Dollar Fight'.
Sports
Simranjit Kaur (60kg) lost to Thailand's Sudaporn Seesondee in the pre-quarterfinals.
Sports
Lovlina defeated Chinese Taipei's Chen Nien-chin 4-1 in the last eight bout by split decision.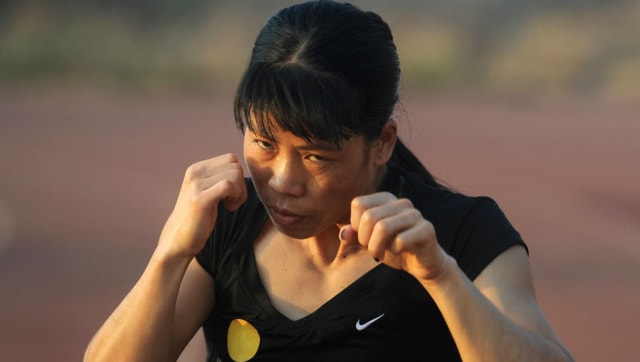 Sports
With the Tokyo Olympics fast approaching, Firstpost takes a quick look at one of India's experienced boxers MC Mary Kom, and charts her journey towards securing Olympic qualification.