Flowers, lollipops adorn memorial for Johan Cruyff at Barcelona as fans flock to pay tribute
Barcelona fans will flock to the cavernous Camp Nou stadium Saturday to pay their final respects to football legend Johan Cruyff, the man who engineered some of the club's greatest triumphs.
Barcelona: Barcelona fans will flock to the cavernous Camp Nou stadium Saturday to pay their final respects to football legend Johan Cruyff, the man who engineered some of the club's greatest triumphs.
Cruyff, 68, died on Thursday after a battle with lung cancer.
The Spanish giants said a memorial space at the famous ground will open to the public from 0900GMT until 1800GMT where fans can leave messages to their former star and coach.
Workers were building the installation on Friday, with a sign bearing the words 'Thank you, Johan' on the front of a tribune bearing a photo of the Dutchman.
Fans as well as tourists had already placed tributes at the entrance to the ground on Friday, including roses and lollipops.
Cruyff often patrolled the touchline sucking on a lollipop which became his prop after he stopped smoking cigarettes.
On Friday night, the Netherlands' international against France in Amsterdam was halted in the 14th minute as a mark of respect.
A huge portrait banner showing Cruyff and his familiar Dutch orange number 14 shirt was hauled across one end of the ArenA stadium in his home city as fans and players applauded.
A seat covered with flowers and a number 14 shirt was left empty in the VIP stand at a game which saw the Dutch slip to a 3-2 defeat against the hosts of the Euro 2016 tournament this summer.
It was the first time that an international has been halted for such a gesture.
"It was special," said France coach Didier Deschamps. "A great man like Johan Cruyff deserved such a tribute and the stadium responded to him."
In Cruyff's childhood home area in the Amsterdam working class Betondorp (Concrete Town) neighbourhood, fans laid hundreds of flowers and other tributes.
"He was a god. He was football and he was the Netherlands," a teary Peter Heysteeg, 52, told AFP.
Revolutionised football
Leading football figures also highlighted the importance of Cruyff's impact.
"I knew nothing about football before knowing Cruyff," said Pepe Guardiola, the Bayern Munich coach who played under Cruyff at Barcelona and later became its most successful coach.
"He helped us to understand football ... and he encouraged you to trust your instinct, your nose. To make decisions," Guardiola told Catalan radio station Rac1.
"He revolutionised football and, in particular, he embodied everything about Barcelona's playing philosophy," said Joachim Loew, coach of the German team who won the 2014 World Cup.
Pictures of Cruyff in his favourite shirt covered front pages around the world on Friday.
"Dutch Master" said the Dutch tabloid Algemeen Dagblad with a picture of a young Cruyff in full flight in the Ajax Amsterdam colours.
"Immortal" said De Telegraaf daily which also reported that Cruyff's cremation was held Friday although that was not confirmed by his family.
"Heaven has a new playmaker," headlined the British tabloid, The Sun.
A one-time heavy smoker who gave up after double heart by-pass surgery in 1991, Cruyff revealed in October last year that he had lung cancer.
His son, Jordi Cruyff, also a former footballer, tweeted his affection for his late father.
"A husband, a father, a grandfather. We will miss you like crazy, it will be hard but I hope we will make you proud," Jordi wrote.
The Cruyff family said it was arranging "a private farewell to Johan." But they did not say when it would be held.
The family also said it would soon announce a public memorial for the player who won three European Cups as a player with Ajax Amsterdam and European player of the year titles in 1971 with Ajax and 1973 and 1974 with Barcelona.
Cruyff moved from Ajax to Barcelona in 1973 and stayed there until 1978.
He returned 10 years later to coach the Spanish side. They won four consecutive league titles and their first ever European Cup in 1992 at Wembley.
Cruyff is considered one of the greatest players of all time.
"We have lost a great man. May we carry on his example of excellence," said Brazil's Pele.
Cruyff helped end an era of dour defensive football, inspiring the Dutch team in their Total Football offensive that took them to the 1974 World Cup final where they were narrowly beaten by Germany.
AFP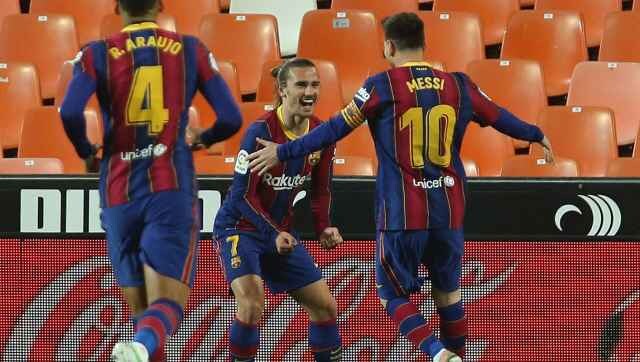 Sports
Messi scored a double to take his LaLiga tally to 28 goals for the season, seven ahead of Karim Benzema and even more remarkable given his relatively slow start.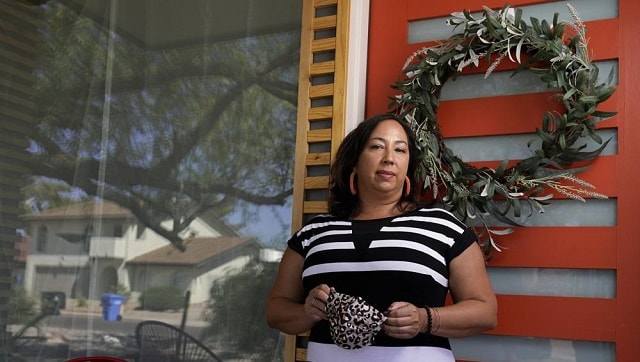 World
As we navigate these weeks that are unspooling a year after March, April and May 2020, memories from earlier in the COVID-19 crisis are popping up in people's social media feeds when throwbacks, reposts and commemorations crack open the digital time capsule of the pandemic before it's even over.
Sports
The Spanish league has a decisive match when third-placed Barcelona host leader Atlético Madrid at the Camp Nou Stadium.