Firstpost Spodcast Episode 97: Liverpool maintain unbeaten run in Premier League, IPL Player Auction and more
Welcome to Spodcast, where we cover the big sports headlines of the day. Today, we discuss latest Gameweek in Premier League involving Liverpool, Arsenal and Manchester United. Also Indian Premier League Player Auction and more.
The IPL player auction for the 2019 season will be held on 18th December, and 1000 cricketers have registered their names for the 70 slots available.
Of the 1000, 200 are capped players, 800 are uncapped players and some even from associate nations have registered for the auction. Of the 800 uncapped players, 746 are Indian. A Firstpost report noted that cricketers from nine Indian states have registered with the IPL for the first time - north-eastern states like Arunachal Pradesh, Manipur, Nagaland, Sikkim, and Mizoram as well as states like Bihar and Puducherry. South Africa has the most number of overseas players registering for IPL 2019, with 59 players.
Bengaluru FC continued their unbeaten run in this season of the Indian Super League after they drew 1-1 against an aggressive NorthEast United in Guwahati on Wednesday.
Liverpool are now just two points behind leaders Manchester City after a thrilling 3-1 win over Burnley.
Liverpool struggled to get any rhythm going in the first half. To make matters worse, goalie Alisson Becker had a less than impressive second half as he conceded a goal to give Burnley the lead.
But Liverpool equalized soon, and then took a 2-1 lead. The first goal was scored by James Milner, who also provided the ball to Firmino who scored goal number two. Xherdan Shaqiri scored the third in the 91st minute to seal the win for Liverpool.
Meanwhile, it was a case of lopsided fortunes as Arsenal's unbeaten run extended to 20 games in a 2-2 draw against Manchester United who have gone winless for four games now. Shkodran
Mustafi and Marcos Rojo scored for Arsenal while Anthony Martial and Jesse Lingard scored for Manchester United.
USA Gymnastics announced yesterday that it had filed for bankruptcy protection. The governing body for American gymnastics is grappling with the fallout of the Larry Nassar abuse scandal.
Earlier this year, former US team doctor Larry Nassar was jailed for life after it came to light that he had abused more than 250 athletes, including several stars of the United States' gold medal-winning teams at the 2012 and 2016 Olympics. USA Gymnastics was accused of covering up Nassar's crimes.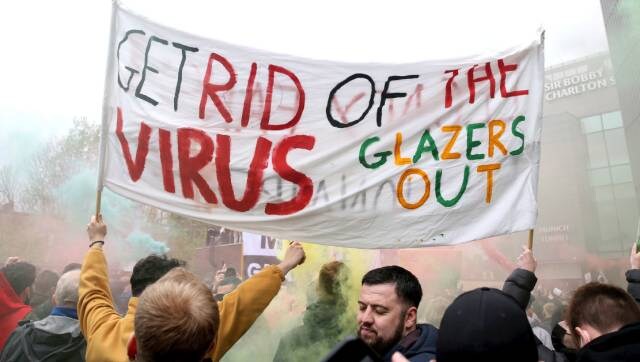 Sports
Glazer's letter — to representatives of the club-led fan forum — acknowledge the need for better consultation on important issues.
Sports
Manchester United's three top-flight fixtures in five days come after Thursday's intense Europa League semi-final second leg at Roma, where they lost 3-2 but triumphed 8-5 on aggregate to reach the final against Villarreal.
Sports
It was announced that Woodward would be leaving his role shortly before United officially withdrew from the Super League, of which the club's American co-chairman Joel Glazer was named vice-chairman.