Firstpost Explains: It cannot match Formula 1 in speed, so what makes Formula E so exciting?
Formula E is a far way off Formula 1 in terms of pace as of now. Yet, in this edition of Firstpost Explains, we talk about what makes the all-electric series so exciting.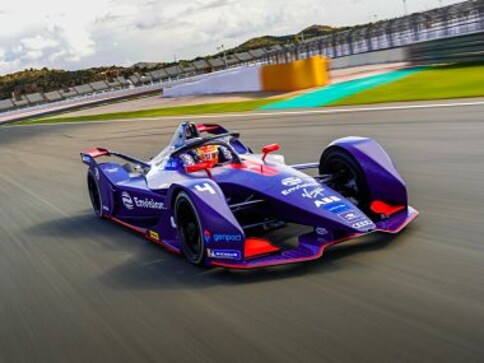 "When Formula E started, a lot of people, including fans and journalists, were laughing at it. Not anymore!" says Nick Heidfeld, who made a name for himself racing in Formula 1 in the 2000s.
Heidfeld — currently working with Formula E team Mahindra Racing in an advisory role even while filling in as a test and reserve driver — swapped his Formula 1 seat for a drive in Formula E right at the beginning of the revolutionary racing series in 2014.
In its fifth season, the all-electric, single-seater racing series has certainly piqued the interest of many. BMW, Jaguar, Audi are already associated with teams. Nico Rosberg became a shareholder in the series in April. Mercedes will enter the racing series next season. As will Porsche. The trailblazing Susie Wolff — who was a test driver for Williams Formula 1 team — became the team principal for Venturi. Felipe Massa was so intrigued by the new challenge that he reconsidered retirement — for the second time — to race for Venturi. Even Leonardo di Caprio bought a stake in Venturi.
While some have started whispering about how Formula E could become the future of motorsport, it is a far way off replacing Formula 1 as of now. Yet, this new racing series has done enough in four seasons to make even Formula 1 take notice.
What makes Formula E exciting? Unpredictability
"In Formula E, it's not certain who will win the race beforehand," says Mahindra Racing's Heidfeld, taking a not-so-subtle dig at Formula 1.
The unpredictability extends to the season as well.
In four seasons so far, the series has seen four different champions.
In the inaugural edition, 2014-15, Nelson Piquet Junior raced to the driver's championship in his NEXTEV Team China Racing. 2015-16 saw Renault's Sebastien Buemi clinch the title while Lucas di Grassi, racing for Abt Audi Sport, was the champion in Season 3. Jean-Eric Vergne clinched the driver's championship in the fourth edition.
One reason that the series has such a level playing field is the budget cap that exists on teams, which doesn't allow teams to splurge on technological advancements like aerodynamics that are beyond the reach of their rivals. Each team has a standard chassis and battery while they are allowed to use their own powertrain.
Racing on the edge
Mahindra Racing driver Jerome d'Ambrosio says racing in Formula E is the 'most emotional form of racing he has experienced'.
Ask him to compare driving in Formula 1 to driving in the all-electric series and he says, "When you drive a car with a technology (like Formula 1) and the way the rules are designed in Lap No 1, for example, you're very sure of what's going to happen and when it's going to happen. The road is very smooth, even in street circuits. In normal circuits, you can always veer off-course and come back, most of the time.
"In Formula E, there's very little amount of downforce, cause we choose to keep it a little more old-school and make it more difficult for the driver. The tyres are not slicks, so they have to work on the wet and on the dry. All of this makes it a combination of things that make it very difficult for a driver to race. It's very easy to make a mistake. When you make a mistake you pay it by slamming into a wall. So when I'm driving a car, I translate that into emotions.
"Emotionally, you're never really fully relaxed when you drive (in Formula E). It's like being on the edge all the time, knowing that any mistake you make, the cost will be intense. Your heart rate is always up there. You have to put yourself out there on the line. You cannot be shy!"
Gen2 cars eliminate car-swap pitstops
The Gen2 cars have double the battery life of the Gen1 cars, which means that drivers will no longer be required to get out of their cars mid-race and jump into a replacement car: a car-swap pitstop, if you will. This added drama to races in the first four seasons, even though it came under some criticism from motorsport purists. Here's what it looked like:
The fifth season sees a race last for 45 minutes plus one additional lap after that time elapses. This makes team strategy critical for every driver in terms of conserving energy.
Fans get to influence the race
Football and cricket use the cliché about 'fans being the 12th man' far too often. Formula E actually lets fans influence the race with a feature called 'Fanboost'. Fans can vote for their favourite drivers via social media starting six days before a race begins until 15 minutes before a race.
The five drivers who receive the highest votes get a 'significant burst of power', which they can use to propel themselves in a five-second window during the second half of the race. Each car has 200kW of available power in normal race mode. With Fanboost, a driver can have upto 225kW of power, which can make the difference between winning and finishing second.
'Attack mode' adds edge to races
Starting from Season 5, drivers will need to take risks to race faster, thanks to a feature called 'Attack Mode'. To arm their car with an extra 25 kW of power, drivers will need to veer slightly off course from the racing line and drive their cars through an 'Activation Zone'. Drivers may lose position while trying to race through the 'Activation Zone', but will gain extra speed which they can use for a few laps allowing them to race harder and make up for lost spots. Still, this will be somewhat of a gamble.
Trailing behind Formula 1, but Gen3 could be game-changer
Earlier this year, Formula E chairman Alejandro Agag termed Season 5 'a moment of truth' for Formula E.
However, when the season-opener at Abu Dhabi started, it was evident that there was still work to be done. The Gen2 Formula E car can reach a top speed of 280kmph, way off the F1 record speed of 372. Even in acceleration, the new Gen2 cars can go from 1-100kmph in 2.8 seconds. A Formula 1 car can do that in under two seconds.
"Electric cars are going to go faster and faster," Agag told Reuters in an interview earlier. "I see us going now towards smaller batteries with the same amount of power and ultra-fast charging so maybe one or two pitstops during the race in Generation Three.
"This will mean less weight, even more power, so a lot more performance. And I think Generation Four or Five can be at the same level as the Formula One cars today."
It's a different issue that Formula E's current formula of racing on street circuits will severely restrict cars from touching those speeds, given the tight corners that such circuits entail.
So is Formula E the future of motorsport? The jury's still out on that one.
But at least no one's laughing at it anymore!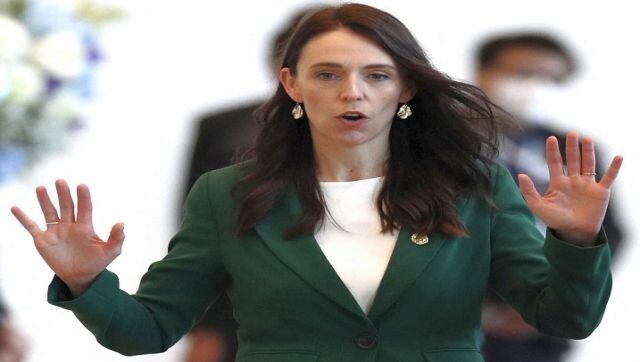 Health
Jacinda Ardern at 42 announced that she is stepping down as New Zealand prime minister after 'no longer having enough in the tank'. Alluding to a burnout, Ardern will be hailed for not only showing how to balance work with family, but also for knowing when to call it quits
World
The World Economic Forum in its 'Global Risks Report 2023' warned that the world could see a polycrisis emerging from the Russia-Ukraine war. The term is when multiple crises take place across global systems and get entangled in ways that significantly degrade humanity's prospects
World
The World Economic Forum's annual meet has begun in Switzerland's town of Davos from 16 January until 20 January. The conference will see more than 2,700 leaders from 130 countries, including 52 heads of state, discuss the pressing issues of the day — such as Russia-Ukraine war and climate change