FIFA World Cup: Preparation for Qatar 2022 running ahead of schedule despite dark clouds hanging over event
With four and a half years until the 2022 World Cup kicks off, Qatar is ahead of schedule when it comes to venues, related major projects and even paint.
Doha: Last year, Qatar's finance minister Ali Sharif Al-Emadi said his country was determined to have everything ready for the 2022 World Cup well before fans started landing in the Gulf.
"We don't want to be painting while people arrive in the country," he said, before going on to reveal Qatar is spending almost $500 million a week on infrastructure projects for football's biggest tournament.
It is highly unlikely that any visitor to the World Cup is going to see rushed last-minute preparations.
With four and a half years until the 2022 World Cup kicks off, Qatar is ahead of schedule when it comes to venues, related major projects and even paint.
Of the eight stadiums it will build or renovate for 2022, one -- Khalifa International -- is already open and will host the World Athletics Championships next year.
Two more, Al-Wakrah and Al-Bayt stadiums, are expected to be finished by the end of this year and officially opened early in 2019.
Work is also well underway on Lusail Stadium, where the World Cup final and opening game will be played in 2022.
Construction across Doha -- the 2022 World Cup is effectively a one city tournament and the longest distance between venues just 55 kilometres -- progresses despite the Gulf political crisis.
Swiftly replaced
In the 13 months since Saudi Arabia, the United Arab Emirates and their allies froze all relations with Qatar, World Cup organisers have proved resilient.
The embargo, in place since 5 June, 2017, cut off the supply of construction materials from Saudi Arabia and the UAE, but they were swiftly replaced by imports from Malaysia and China.
New roads, hotels, museums, neighbourhoods even towns -- including the estimated $45 billion Lusail -- have been built.
Doha's first metro system, costing $36 billion, is on track to open in 2019.
Qatar expects up to 1.5 million fans to attend in 2022 and they will be housed in a combination of hotels, Airbnb properties, tents and some 12,000 on cruise ships.
Doha has proved very sensitive about accusations there will not be enough hotel spaces with claims it will fall short on the 60,000 hotel rooms FIFA requires a World Cup host nation to provide.
Designated fan zones will be put in place as well as regulated areas where fans can drink.
Qatar, a conservative Muslim country, permits alcohol but only under regulated circumstances.
Where the teams will stay in Qatar -- and if all will stay in Qatar -- for the moment is not clear.
Iran has offered its Kish Island as a base for teams and use of that could depend on the tournament remaining a 32-nation World Cup or if FIFA brings forward plans to increase it to 48 sides.
For security, Qatar will use foreign police officers to try and combat hooliganism, say organisers, as they aim to deliver "the safest World Cup in the world".
British Typhoon fighter jets bought last year by Qatar for $8 billion will help provide security and patrol the skies during the event.
Find latest and upcoming tech gadgets online on Tech2 Gadgets. Get technology news, gadgets reviews & ratings. Popular gadgets including laptop, tablet and mobile specifications, features, prices, comparison.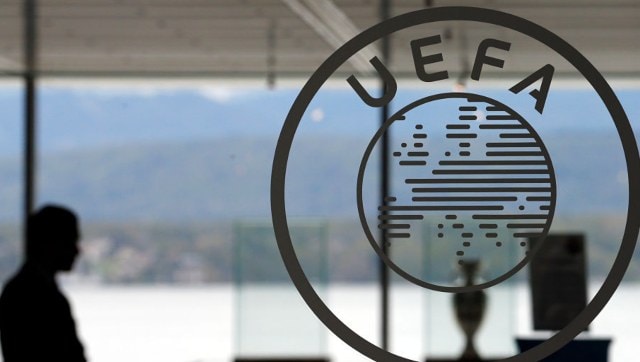 Sports
UEFA announced that it had selected its five top-ranked under-19 teams, France, England, Italy, the Netherlands and Portugal, as its entrants. Spain, who won the last under-19 Euros in 2019, miss out.
Sports
In 2017, Robinho was sentenced by an Italian court to nine years in prison for his involvement in the rape of a 22-year-old woman at a nightclub in 2013.
Sports
Robinho shot to fame with goals galore for the Rio outfit, which also produced Neymar and Pele, before Real Madrid signed him to great fanfare in 2006.