FIFA World Cup moments: How Colombia's Andres Escobar's own goal against USA cost him his life in 1994
Pablo Escobar and Andres Escobar. One terrorised Colombia. The other entertained it. Both of them were no way related to each other yet their lives intertwined in a weird way.
Pablo Escobar and Andres Escobar. One terrorised Colombia. The other entertained it. Both of them were, in no way related, yet their lives intertwined in a weird way.
Colombia was laden with cocaine cartels since 1970s. Slowly, drug money started rolling in the South American country and the drug lords saw football as a means to launder their cash. At the helm of this affair was Pablo, who loved football and often carried a radio to listen to match commentary of his favourite teams.
Pablo, incidentally, also owned Medellin's Atlético Nacional, a team which Andres played for. Such was his love for the sport that Colombian players, including Andres and their famous goalkeeper René Higuita, used to visit Pablo in the Catedral Prison — specially built by the Medellin Cartel boss after surrendering to the Colombian government in early 1990s — for 'all-star' matches with Pablo and his accomplices.
Pablo wasn't the only drug lord in Colombia though. Others too followed suit and invested heavily in football. The millions made out of the illegal drug trade helped football grow in Colombia, which made them one of the favourites in the 1994 World Cup. In fact, Brazil legend Pele had the same school of thought.
Colombia had lost just one of the 26 matches leading up to the 1994 World Cup. They had conceded only two goals in the qualifiers and beat Argentina 5-0 in the final game. Colombia coach Francisco Maturana allowed his players to play with freedom, which made them the team they had become. But they were anxious heading into the World Cup, which was being held in the USA.
Following Pablo's death in 1993, contrary to the Colombian government's expectations, the violence in the country increased.
"When Pablo died, the city spun out of control," his cousin, Jaime Gavira said in Two Escobars, a documentary which revolved around the lives of Pablo and Andres.
"The boss was dead, so everyone became their own boss. Pablo had prohibited kidnappings. He ran the underworld with complete order. Anything illegal, you asked for Pablo's permission," Gavira added.
But once Pablo was gone, no one felt that they had to seek any permission. There was no control over the violence in Colombia. Under these circumstances, the Colombian team travelled to USA, under Andres' leadership, carrying hopes of a million people.
But the World Cup started on a disastrous note. Romania defeated Colombia 3-1, which made their next fixture against USA, the hosts, very crucial. It was a do-or-die situation for Andres and Co. Shortly after the Romania loss, a lot of team members received death threats and defender Luis 'Chonto' Herrera's brother was killed in a car crash. Players often face pressure in sports but this was pressure of a different kind. Footballers dream of playing in a World Cup, but this was slowly turning into a nightmare.
It was the 34th minute of the Colombia-USA clash when Andres stretched to intercept a cross from John Harkes but only managed to sent the ball past the wrong-footed goalkeeper Oscar Cordoba and put USA in front. It was a fatal own goal after which Colombia succumbed to the pressure and eventually lost the match 2-1. Romania then went on to defeat USA, which pushed Colombia out of the World Cup.
Andres didn't lose heart after his mistake and wrote this in a column for Bogota's El Tiempe newspaper: "Life doesn't end here. We have to go on. Life cannot end here. No matter how difficult, we must stand back up. We only have two options: either allow anger to paralyse us and the violence continues, or we overcome and try our best to help others."
He was ready to move on. A few weren't.
To unwind, Escobar went out with friends for the first time since his return from USA despite being advised against it. After enjoying a few drinks, people began to taunt and hurled abuses at the defender.
Understandably upset after the incident, Andres went out to the car park to drive home. However, he was approached by three men and an argument ensued. Andres asserted that the own goal was a mistake. But the altercation worsened and two men took out handguns and fired six times with a .38 caliber pistol. Reports suggested that after every shot, the killers shouted 'Gol' (Goal) once for each time the South American commentator said it during the broadcast.
Andres was rushed to the hospital but was pronounced dead after 45 minutes.
The murder was widely regarded as a revenge by gangsters who had incurred heavy losses while betting on Colombia during the World Cup. Humberto Castro Muñoz, a bodyguard for members of a powerful Colombian drug cartel, confessed to the murder and was sentenced to 43 years, but was released after 11 years on account of good behaviour.
Over 120,000 people attended Andres' funeral and the incident is widely remembered for its notriety.
To read about other FIFA World Cup moments, click here.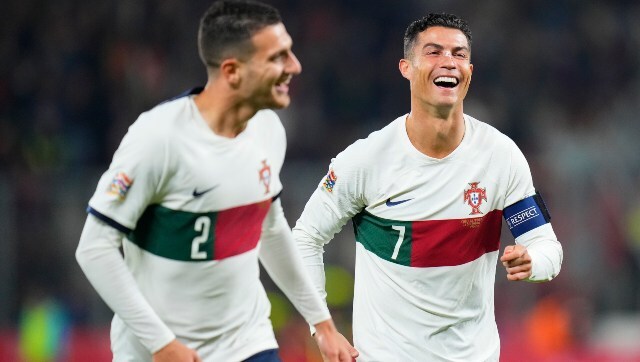 Football
After beating the Czech Republic in Nations League, Portugal moved two points ahead of Spain in Group A2 before the neighbours meet in Braga on Tuesday in a winner-take-all clash to see who advances to the tournament's final four next June.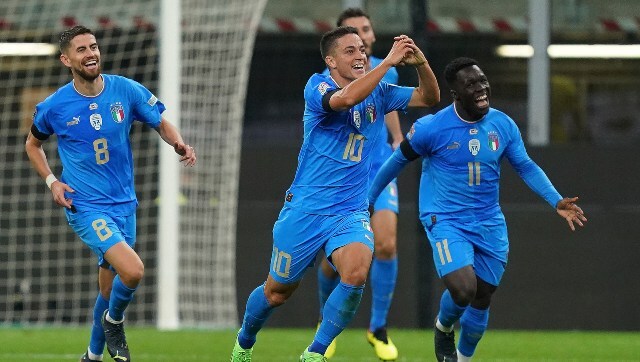 Football
Hungary host Italy with both teams fighting to finish first in their group and qualify for the Final Four of Nations League in June next year.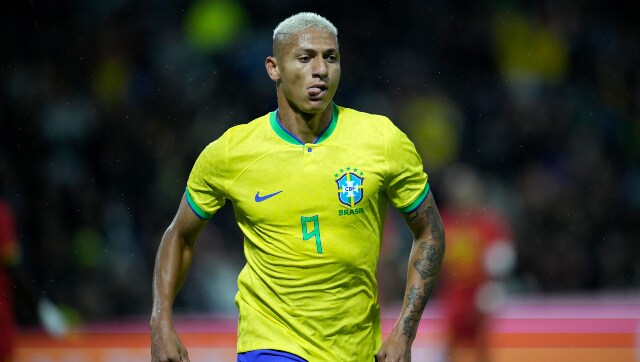 Football
Marquinhos headed Brazil in front from a corner and Richarlison doubled the lead before the half-hour. The Tottenham Hotspur striker nodded in a third on 40 minutes.