FIFA World Cup 2022: 1000 nationals from Saudi Arabia, Bahrain, UAE apply to be volunteers despite Qatar embargo
Out of nearly 175000 people who applied to be the volunteers at the 2022 World Cup, nearly 1000 of them are nationals from Saudi Arabia, UAE and Bahrain, countries that currently have a trade embargo with Qatar.
Doha: Almost 175,000 people have applied to be volunteers for the 2022 World Cup, including 1,000 nationals from Gulf countries which have broken off all diplomatic and travel ties with tournament host Qatar, Doha organisers revealed Friday.
Figures from the Supreme Committee for Delivery and Legacy show that 174,639 people have so far applied to help at the World Cup after applications opened at the beginning of the month. Committee figures are broken down by nationality and reveal that 597 Saudi Arabians, 380 Bahrainis and 46 Emiratis have applied.
A spokesman for the committee told AFP that the applications were from "confirmed nationals", not just from people residing in those countries. The figures have not been independently verified.
Saudi Arabia, Bahrain and UAE are among a group of countries which broke off all ties with Qatar since June 2017 in a regional political stand-off lasting 15 months and showing no signs of ending soon. The boycotting countries closed all land, sea and air links with Doha over its alleged proximity to Saudi Arabia's arch-enemy Iran and support for extremist Islamist groups.
Qatar — which is spending almost $500 million a week on World Cup infrastructure projects — has strongly denied the accusations, saying its Gulf Arab rivals are trying to seize control of Doha's foreign policy. The 2022 World Cup will be the first held in the Middle East and Qatar has long sought to convey it as a tournament for the whole region, a boast under threat because of the ongoing tensions.
The highest number of volunteer applications comes from Indians, with almost 25,000. Eighty-three percent of all applications are from men. Up to 16,000 volunteers will be used in 2022 to help out across a range of functions, including communications, medical services and hospitality.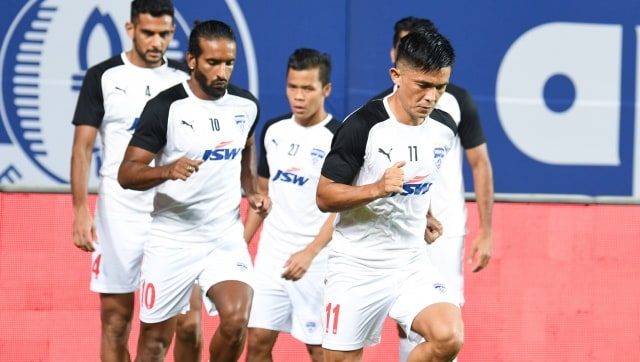 Sports
The AFC confirmed that the playoff and group stage (South) matches of the second-tier continental club competition will be held in the Maldives.
Sports
The news follows a two-year transfer ban imposed on the club Friday by FIFA for bringing underage Nigerian players to Italy in breach of national immigration laws
Sports
O'Byrne wrote "Black Dives Matter" in response to a BBC post about the controversial penalty won by Sterling in England's 2-1 victory over Denmark in the European Championship semi-finals.