FIFA World Cup 2018: VAR is in its nascent days, but as it showed in Russia, its implementation needs to be better
VAR is only in its nascent days and offers great fodder for thought, but with better implementation, it could definitely become a staple for the beautiful game.
"We live in a society exquisitely dependent on science and technology, in which hardly anyone knows anything about science and technology." One would think astrophysicist Carl Sagan's decades-old opinion is no longer relevant in contemporary society, but the FIFA World Cup 2018 did find a way to confuse the layman by its implementation of a technological advancement which was supposed to provide clarity to certain aspects of the world's most popular sport.
The FIFA's announcement of the presence of VAR or Video Assistant Referee in this summer's spectacle had drawn mixed reactions from football enthusiasts — while some believed that it will unnecessarily slow the game down, some others felt it was necessary for football to stay up-to-date with modern technologies available — although it might add a couple of minutes to the duration of the game, it could also cut down on glaring errors made by officials. Most importantly, the VAR would help in case of close calls as the match referee will get an opportunity to analyse a potentially game-changing decision which could affect the course of the tournament.
VAR, however, did more than slowing the game down or helping out referees in a jam. Not only were certain decisions deemed controversial, some of those even changed the course of certain teams in the competition. The biggest influence of the Video Assistant Referee in the group stages was undeniably Portugal. While as many as 335 incidents were reviewed by the VAR in the group stages, it was Portugal's match against Iran in the final Group B fixture which afforded everyone a look at the drawbacks of the VAR.
Portugal seemed to be the initial benefactors as Cristiano Ronaldo was only cautioned for a foul which could have easily drawn marching orders for the Portugal captain, but Iran's dramatic late equaliser which derailed Portugal's bid to finish top of the group came only because a VAR review adjudged that Cedric Soares had committed a handball within his own penalty area, leading to a spot kick for the Asian nation which they converted. Portugal's misery created furore among their fans and football lovers in general, but this was not the VAR's first brush with controversy this summer.
In Egypt's match against Saudi Arabia, Wilmar Roldan's refusal to reverse his decision for awarding Egypt a penalty after Ali Gabr's challenge on Fahad Al-Muwallad raised questions. The Saudi Arabia player was adjudicated to have fouled Al-Muwallad in the box and in spite of a VAR review which took ages, the match referee chose to stick to his initial decision, indicating he had not made a 'clear and obvious error' while several replay angles suggested Gabr didn't make significant contact with the Egyptian.
This points towards the human aspect of this technological facet — irrespective of how long a decision is reviewed through a variety of replay angles, it is the referee or his assistant in the studio whose understanding and perspective of the match situation and the in-play happenstance which determines the final outcome. Just when it seemed that the World Cup final would remain unscathed by the fiery glimmer of the VAR, France were awarded a penalty for Ivan Perisic's handling of the ball — a decision which was reviewed and still deemed harsh by majority of the observers. It was just another example of VAR affecting a match situation which would have otherwise not been changed, and this is where it has drawn sharp criticism from all quarters.
It isn't a secret that VAR's introduction has led to the increased number of penalties this summer and there is no denying the fact that VAR has mostly been consistent with its outcome in identical situations, but its inaction in certain cases — as during the extra-time in Spain's losing cause against Russia — has raised some questions about its effectiveness. While the VAR was definitely responsible for correcting the outcome of certain matches like in Senegal vs Colombia, during which the Latin Americans were rightfully rewarded, there is a definite need for more clarity.
"We have always said that VAR doesn't mean perfection — there could still be the wrong interpretation or a mistake — but I think you would agree that 99.3 percent is very close to perfection," Pierluigi Collina, Chairman of the FIFA Referees' Committee, had said after the group stages, while mentioning how VAR had increased the referees' probability of making a correct call from a previous 95 percent. But statistics can be skewed and more work is needed behind the scenes to make VAR wholeheartedly accepted by everyone.
Not only do the spectators in the stands need to see the replays regarding the review process, but the referees must also have a clearer directive regarding the implementation of the guidelines in all the aspects — starting from awarding goals or penalties to initiating disciplinary actions. After all, it's not the introduction of a technological advancement, but what we do with it is which truly matters. The Video Assistant Referee is only in its nascent days and offers great fodder for thought, but with better implementation, it could definitely become a staple for the beautiful game.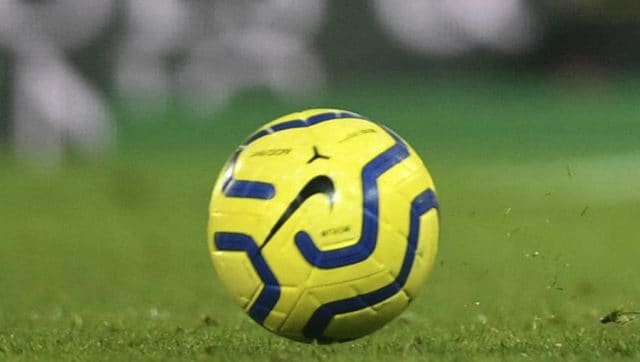 Sports
It urged Qatar to abolish the so-called kafala sponsorship system which bonds foreign labourers to employers, making them more vulnerable to abuses such as late- and non-payment of wages.
Sports
England hammered San Marino 10-0 with captain Kane scoring four times as the Three Lions confirmed their place in the finals of the FIFA World Cup in Qatar next year.
Sports
The 70-year-old coach said he can still do his job despite falling and hurting himself on Sunday.