FIFA World Cup 2018: Russia goalkeeper Igor Akinfeev seeks redemption at showpiece tournament
Akinfeev is still haunted by a speculative shot that softly hit his palms and slowly arched in over his head in Russia's 2014 World Cup opener against South Korea.
Moscow: Igor Akinfeev, Russia's top goalkeeper of his generation and elder statesman, will be seeking redemption when he plays at home in what may be his last World Cup.
The Moscow native is the venerable captain of a ragtag team decimated by injuries and looking for guidance ahead of the 14 June kickoff.
He is an engaging 31-year-old with a winning smile who would seem to be the calming presence Russia need.
Akinfeev helped Moscow's once middling CSKA club win six league titles and a UEFA Cup trophy in 2005.
His commanding presence saved Russia from added humiliation in a 3-0 World Cup warm-up loss to Brazil on Friday.
And his cat-like reflexes have added confidence to a group that has little experience of going up against the likes of Cristiano Ronaldo and Lionel Messi.
But Akinfeev is still haunted by a speculative shot that softly hit his palms and slowly arched in over his head in Russia's 2014 World Cup opener against South Korea.
"What on earth is going on," the stunned Russian TV commentator asked at the time.
Akinfeev admitted a full year later that it was not something he "will ever be able to explain".
The demoralising fumble set the tone for a miserable tournament for Russia as they crashed out without winning a game.
Akinfeev will now look to exorcise his demons and push Russia deep into this year's edition of the showpiece against all odds.
"Years ago, I said he could end up being the World No 1," said former Germany goalkeeper Oliver Kahn.
"Yes, he always made little mistakes, but I think he still has time to write his name into history."
Yashin's legacy
Goalkeepers have long had a special place in Russian hearts.
The Soviet Union's Lev Yashin is regarded as one of the greatest 'keepers to play the game.
Rinat Dasayev was the only Russian included by Pele in the FIFA 100 when the world football governing body celebrated its centennial in 2004.
Their legacy lives on in legions of schoolyard kids who pretend to be one of the two when they stand in goal to this day.
Yet Akinfeev was not just dreaming but actually playing for CSKA's youth team at the age of four.
He even had trouble in school because he shunned organised sports for fear of getting hurt and ruining his career.
"I can only thank my teachers for not kicking me out," he joked in a 2009 book.
Akinfeev stayed fit and helped CSKA win the junior title in 2002.
He was promoted to the main squad the next season and immediately won the league.
The progression from there seemed obvious.
Akinfeev became the youngest national team goalkeeper at the age of 18 and piqued the interest of Arsenal three years later.
But a ruptured cruciate knee ligament dashed his dreams of going to England and turned him into one of the modern game's rare one-team stars.
His 555 appearances for CSKA and 103 caps for Russia have convinced coach Stanislav Cherchesov that Akinfeev is the man to lead Russia at their biggest moment.
Akinfeev made a handful of admirable saves against Brazil on Friday and was named the team's man of the match by Moscow's Sport Express newspaper.
Brazil coach Tite called him a "high quality player" who stood out.
Akinfeev will be rested for Tuesday's match against France after giving solid grounds to believe that his 2014 nightmare was behind him.
He also knows that the smallest blunder in the two remaining warm-ups against Austria and Turkey will see his critics pounce.
"Either he will produce a highlight-reel worthy moment in goal, or he will become an internet meme for the ages," the popular Business Insider website wrote.
Sports
Marseille won away to Bordeaux in Ligue 1 for the first time since 1977 as Cengiz Under's first-half goal secured a 1-0 victory on Friday.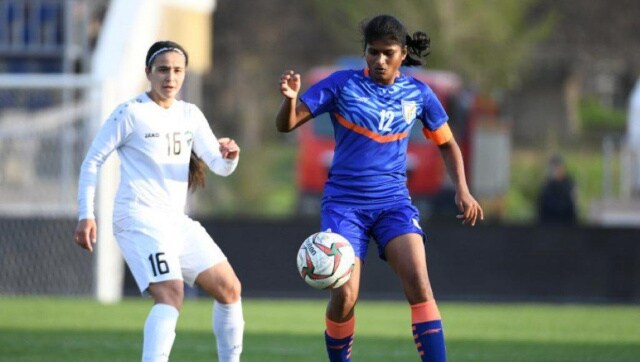 Sports
Indumathi said it's all about communicating on the field to fill in the missing areas, when you're playing in the midfield
Sports
The Buenos Aires house which Diego Maradona had gifted his parents, put up for a minimum $900,000, still did not find a buyer, nor did a luxury 2017 model BMW priced at $225,000.