FIFA World Cup 2018: Panama national team's hotel rooms raided during international friendly against Norway
The Panama national team's hotel rooms were robbed as they took on Norway in an international friendly in Oslo. The total value of objects stolen is $62,000.
Oslo: Around the time that World Cup minnows Panama were playing Norway this week, thieves were busy rifling through their Oslo hotel rooms, police told AFP on Thursday.
The Panamanian football federation tweeted: "Three Panamayor hotel rooms were robbed in Oslo, Norway. Norwegian police are at the scene looking for clues."
Police say objects worth around 53,000 euros ($62,000) were taken from three rooms in a downtown Oslo hotel, explaining thieves are thought to have used an old magnetic room key or a stolen one and that video footage would be examined. Police spokeswoman Aslaug Rohne told AFP the robbery probably took place at the same time as Panama were being beaten by Norway on Wednesday in a match that ended 1-0.
Panama will make their World Cup debut in Russia, where the central Americans will face England, Belgium and Tunisia in Group G. Panama kick off their campaign against Belgium in Sochi on June 18, the same day group G opponents Tunisia host England.
Click here for comprehensive coverage of FIFA World Cup 2018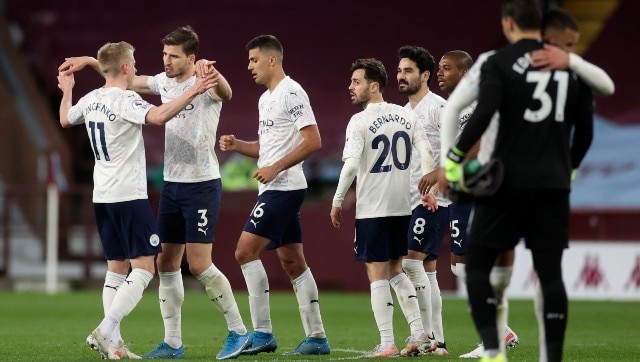 Sports
City are 11 points clear of second-placed Manchester United and need a maximum of eight points from their remaining five games to clinch a third Premier League title in four seasons.
Sports
Florentino Perez was the only name in the running since the window for potential candidates to apply opened at the start of the month.