FIFA World Cup 2018: Kosovar fans rush to pay off fines incurred by Xherdan Shaqiri and Granit Xhaka for goal celebrations
Kosovar people rushed to put together enough money to pay off the fines incurred by Xherdan Shaqiri and Granit Xhaka from FIFA for their celebrations in Switzerland's win over Serbia.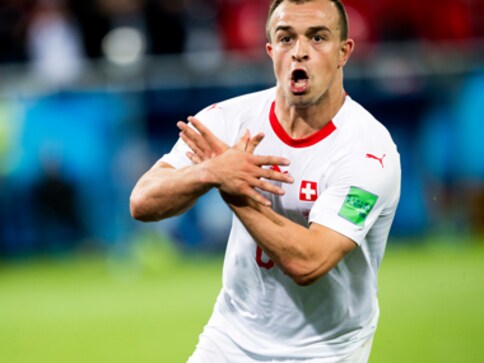 Kosovo: Hundreds of ethnic Albanians from Kosovo — including a government minister — have raised enough money to pay the fines imposed on Swiss goalscorers Granit Xhaka and Xherdan Shaqiri for their celebrations in the World Cup win over Serbia.
Both players, who are ethnic Albanians from Kosovo, celebrated by imitating the double-headed eagle displayed on Albania's flag. Swiss team captain Stephan Lichtsteiner joined them, and they were together fined 25,000 Swiss francs ($25,160) by FIFA.
Albanians in Kosovo and elsewhere soon rushed to donate to pay the fines, collecting over $27,000 USD. Bajram Hasani, the minister of Trade and Industry, donated his monthly salary of 1,357 ($1,575) euros via GoFundMe.
"I gave my salary as a sign to support our boys which make us proud," Hasani told Reuters. "This is to show the world we take care of them," he said, adding the Swiss might donate the money should they chose not to accept it. The funds have yet to be sent to the Swiss team.
Serbia refuses to recognize the independence of its former province Kosovo whose 1.8 million people are mostly ethnic Albanians and opposed Kosovo's ultimately successful bids to join UEFA and FIFA, the governing bodies of European and World soccer.
Four of Switzerland's squad left their homes in the former Yugoslavia as children when war broke out in the 1990s. About three percent of Switzerland's population is ethnic Albanian and for some, the Swiss win over Serbia symbolised a victory over their ex-rulers.
In Albania's capital Tirana, Prime Minister Edi Rama opened a bank account to take donations marked 'Fear Not the Eagle'. "The sign of eagle with the hands is our way of expressing joy," Rama wrote.
In Pristina, Kosovo's Prime Minister Ramush Haradinaj posed on social media with his police bodyguards bringing their palms to their chests and flapping them to symbolize the eagle. Xhaka and Shaqiri's celebrations divided opinions in Switzerland, with some defending them and others saying they felt their goals were scored by Kosovo rather than Switzerland.
With Kosovo and Albania not qualifying for the World Cup finals, many Kosovans are supporting Switzerland. When Shaqiri and Xhaka scored hundreds took to the streets across Kosovo to celebrate, waving Kosovan, Albanian and Swiss flags. In the small village of Zheger in eastern Kosovo, where Shaqiri was born, a whole street was covered with Swiss flags before and after the game.
Find latest and upcoming tech gadgets online on Tech2 Gadgets. Get technology news, gadgets reviews & ratings. Popular gadgets including laptop, tablet and mobile specifications, features, prices, comparison.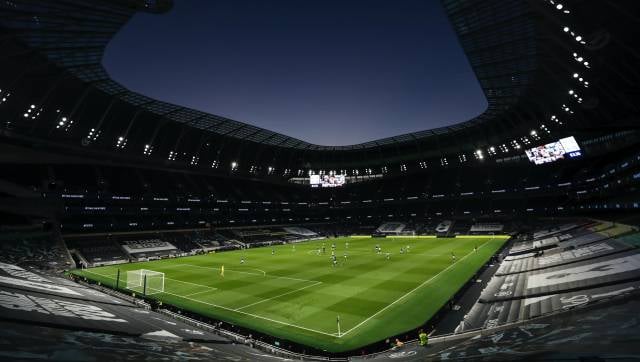 Sports
A package of loans and grants was offered to clubs in tiers three and four, which are struggling without matchday income due to coronavirus.
Sports
The Czech football association said police raided its headquarters in Prague on Friday, and that it was cooperating with investigators.
Sports
A New York Times report listed persistent complaints of bullying, tensions and sexist behaviour within the FFF management.