FIFA World Cup 2018: Having shed underdog status, Portugal head to Russia shouldering weight of expectations
An illustrious attack, an ageing defence, a safety-first approach — reigning European champions Portugal head into the 2018 FIFA World Cup shouldering the weight of expectations, having shed off their 'underdog' persona in the recent past.
An illustrious attack, an ageing defence, a safety-first approach — reigning European champions Portugal head into the 2018 FIFA World Cup shouldering the weight of expectations, having shed off their 'underdog' persona in the recent past.
An Overview
Two years after their awe-inspiring European triumph in France, Fernando Santos' Navigators sport a slightly different look but are still grounded in the same fundamentals. For years, Portugal failed to live up to their billing on the international stage as inferiority complex grasped them on the biggest of occasions, a lack of temperament undermining the incredible talents of the squad.
Portugal's fourth-place finish in the 2006 FIFA World Cup held at Germany has been their best display in over half a century and the Cristiano Ronaldo-led side will be eager to make amends after their horrific group-stage elimination in Brazil in the previous edition. Santos' Portugal have sacrificed their erratic flamboyance for a more disciplined approach and it remains to be seen whether they can repeat the heroics of 2016 and break the curse of European champions failing to make a deep run in the next World Cup.
The current Portugal setup is an intriguing mix of youth and experience — on one hand, there is Ronaldo on the verge of making his 150th appearance for the 'Selecao das Quinas' while on the other, Benfica's young centre-half Ruben Dias has been capped only once. Rui Patricio, the nation's first choice below the bars is an experienced campaigner while back-ups Anthony Lopes and Beto are veteran keepers as well, providing Portugal with the much-needed experience at back.
Defence was Portugal's strong suit in the 2016 European Championship, as Santos' men made it their life's mission not to concede goals. Vice-captain Pepe is expected to lead the charge alongside Rangers' Bruno Alves and ex-Southampton stalwart Jose Fonte. In Mario Rui, Raphael Guerreiro and Cedric Soares, Portugal have three fullbacks coming off excellent league seasons with youngsters Ricardo Pereira and Ruben Dias rounding off the squad.
Renato Sanches' fall from grace in the last two years, combined with Andre Gomes' stalled Barcelona career, has ensured the world will witness an even more nuanced, if not more dangerous Portugal midfield. While Joao Moutinho and William Carvalho are expected to start in the deep midfield, Sporting CP's Bruno Fernandes is one of the potential stars in the Portugal ranks — the unheralded midfielder is expected to make a strong mark in Russia this summer.
Leicester City's Adrien Silva and West Ham United's Joao Mario are accomplished midfielders in their own right, but it is former Benfica reject and current Manchester City prodigy Bernardo Silva who is rightfully considered the heir to Ronaldo's elite status in the Portugal squad, for the 23-year-old attacking midfielder's technical aptitude is unparalleled.
Andre Silva will lead the line for Portugal, alongside Ronaldo, although the AC Milan forward has had a nightmarish first season at his new club. Silva's link-up play with Ronaldo has been one of the highlights of Portugal's attacking buildup during the qualifiers and it is a trend likely to continue during the finals. Ricardo Quaresma's consistency is another feature of Santos' Portugal — that Ronaldo's shooting percentage improves by as much as 19 percent whenever Quaresma is on field proves the understanding between these two battle-hardened internationals. The tried and tested 4-4-2 formation helps Santos combine his players' guile with sheer brute force.
Portugal follow a simplistic approach irrespective of the opponent they are facing — executing a low block with two banks of four when the opposition has the ball, and countering at breakneck pace once they recover it. It is the basic tenet of caution in their game which has bode so well for Santos' side in the last four years, for they have managed to cut out the errors.
Strengths
Portugal's versatile attack is their biggest strength — a primarily counter-attacking team, the Navigators tend to advance the ball through their wide players, preferring to put in crosses in the danger zone. Santos' men are also able to mount elaborate attacking ploys, stringing together a host of passes to outmanoeuvre the opponent, as against their 2-2 draw with Tunisia in the run up to the World Cup.
Since their loss to Switzerland in the first qualifier, Portugal went on a nine-game winning streak scoring a mammoth 32 goals — a staggering testimony of their firepower. Temperament had always been Portugal's bane at crucial junctures, but their wins over Croatia and France in the 2016 Euro has disparaged such notions as Santos has managed to add a steely grit to his Portuguese side.
Weakness
The lack of pace in Portuguese defence is a legitimate cause of worry for Santos. Moreover, Bruno Alves and Jose Fonte have had terrible seasons with their respective clubs and are likely to be low on confidence. In spite of Pepe's inevitable presence in the starting eleven, Portugal's defenders have their task cut out especially against Spain and Morocco. Portugal's refusal to provide their opponents space to wield their influence may have paid dividends in the European championships, but old tricks rarely work twice and Santos must be wary of his side falling into old patterns.
There are also a few sceptical voices among the Portugal supporters which fear that opponents are likely to figure out and counter Santos' straightforward yet effective tactics as lack of a 'Plan B' often renders the Selecao das Quinas attack blunt, when Ronaldo is injured or not in the best of forms. Creativity has been lacking in most matches with goals coming off deflections or opposition errors and Portugal's recent goalless draw in their preparatory match against Belgium suggested more is needed from the Portuguese ranks to unlock crafty oppositions.
Key Players
Ronaldo is the fundamental cog in Portugal's wheel, the Real Madrid talisman noteworthy not only for his goals but also for his leadership. That Portugal's only defeats in competitive fixtures in last four years have come in matches where Ronaldo was absent speaks volumes about the 33-year-old's influence on the squad.
While Carvalho's retirement has left a semblance of void in terms of commandeering defensive masterclasses, Pepe's performances will be crucial in determining how deep a run Portugal make into the knockouts. Bernardo Silva and his exceptional talent is the perfect exhibition of the free-flowing football Portugal are renowned for, and high hopes are held regarding the Manchester City attacker.
Favourites or Underdogs or Somewhere in Between?
Portugal have been drawn into a tricky Group B along with Spain, Morocco and Iran. While they are expected to win comfortably against Morocco and Iran, these two lesser heralded sides of world football retain the ability to punch above their weights and Santos' men will need to put their best foot forward, especially after the difficult campaign opener against Spain.
Portugal are likely to make it out of the group stages this time round, and the presence of Uruguay, Egypt, Saudi Arabia and Russia in Group A means a quarter-final appearance isn't beyond Portugal's abilities. However, as far as a deeper run into the last four of the FIFA World Cup is considered, Portugal are still the dark horses — an amalgamation of talented players and a tactically astute coach still need the fortune to favour them.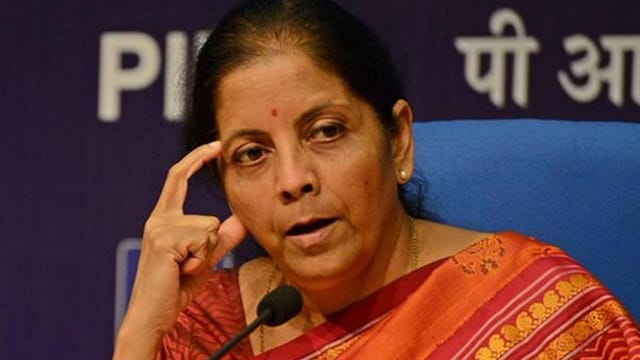 World
Negotiations on a free trade agreement have been stalled since May 2013, when both sides failed to bridge substantial gaps on crucial issues including data security status for the IT sector
Sports
Leaders Inter Milan edged towards the Serie A title despite a 1-1 draw at Napoli, to pull 13 points ahead of Juventus who dropped to fourth place.
Sports
Rowllin Borges is aware that India weren't particularly exceptional against the UAE, saying that the Blue Tigers were unable to implement the ideas Igor Stimac had laid out, although he mentioned that it wasn't for a lack of effort.