FIFA World Cup 2018: Google Doodle celebrates football culture of France, Argentina, Nigeria and other nations on Day 13
On Day 13 of FIFA World Cup 2018, Google Doodle celebrates the football culture of France, Argentina, Nigeria, Iceland and other nations.
Google Doodle continued its series on the 32 participating countries at the FIFA World Cup 2018 and their rich football culture on Day 13.
The doodle for Tuesday features the eight teams from Group C and D that will be in action at the premier event in Russia — France, Denmark, Australia, Peru, Croatia, Nigeria, Iceland and Argentina.
Once you click on the doodle, it slides from one country to the next as each illustration depicts the footballing culture of the nation and what makes the sport unique for them.
Talking about the footballing culture in Argentina, Gaston Pacheco, the artist behind the country's Google Doodle said: "Football is the most popular sport in our country and the one that people are most passionate about. There're plenty of rituals around it, traditions, and even cábalas. It brings lots of expectations and excitement to the air and it's also a way to bring people together."
Meanwhile, Helene Leroux of France says, "For the majority in France, football is something we have in our heart since childhood (whether it's through fuss-ball, collecting cards of players, playing together in the mud even if it's raining, video games, TV etc). It's an opportunity for people to gather to either play or cheer for their team. Football in France will always echo to the world cup victory of 1998 and the colour blue! Allez Les Bleus!!"
According to Yinfaowei Harrison and Ifesinachi Orjiekwe, football to Nigerians means a lot more than a game – it's love, and more importantly a way of life. Only football can bring people of different tribes and ethnic groups together under one roof.
Croatia lead Group D after impressive wins against Nigeria and Argentina, while France top Group C despite unconvincing victories over Australia and Peru.
Argentina are on the brink of shock elimination after losing 0-3 to Croatia and drawing 1-1 against underdogs Iceland.
France play Denmark on Tuesday, while the Soceroos take on Peru. Iceland face off Croatia and Argentina lock horns with Nigeria in the other Group D clash.
Click here for full coverage of FIFA World Cup 2018
Click here to view the full schedule of FIFA World Cup 2018
Football
Bayern are a point behind leaders Borussia Dortmund and the two sides set to meet in the next round of games on 1 April.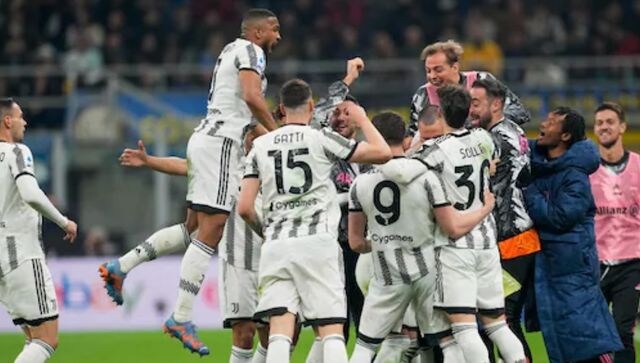 Football
Juventus defeated Inter Milan 1-0 while Napoli extended their lead to 19 points thanks to a 4-0 thrashing of Torino.
Football
With Antoine Griezmann as contender for France captain, Les Bleus turned to Kylian Mbappe who could lead the national team for a decade