FIFA World Cup 2018: Five apps to ensure you don't miss a thing during the month-long football mania
Here's how you can keep your FIFA game strong this football season.
The upcoming 31 days will be dominated by football with the FIFA World Cup 2018 kicking off from 14 June 2018.
While there are still a few days to go for the World Cup matches to begin, the pre-Cup friendlies have already thrown some surprises. Germany lost to Austria. France (a WC qualified team) tied with the USA (which hasn't qualified for the WC). Brazil brought its A-game to the table with a 3-0 win over Austria, with Neymar scoring.
Unlike the last edition of the World Cup which took place in Brazil, and had really odd timings for most of us in India (thanks to the time difference), this time around the timings are almost perfect for Indian football fans, with most matches taking place between 3.30 pm and 12.30 am IST.
But not everyone may be able to catch all the matches, due to work or social committments. And if you are one of those hardcore fans who does not want to miss a single minute of your favourite team's game, then here is a list of five apps you must download to keep an up to the minute update of all the World Cup games.
Official FIFA app
This is the most obvious app to have on your phones. It is free and available on both Android and iOS. This app has complete information about all the participating teams, schedule of matches, image gallery, video collection and a minute by minute description of all matches.
Goal Live Score
In case you want to skip all the frill and just want the real business then this is the app for you. The Goal Live Score only gives you the score of all the matches. But it is pretty efficient and updates in real-time. Available on both iOS and Android.
Stats Zone
In case you want to get to know more than just the goals scored and basic statistics, the Stats Zone is the app for you. The app provides detailed tactics employed during the matches including shots on goals, passes, attack, defence and more. This app is available only on iOS.
OneFootball
OneFootball keeps you updated about all latest happenings related to the World Cup as well. It provides everything you would want to know to remain at the top of the game like live scores, news, highlights, stats, etc. But what makes the app stand apart is that you can personalise content as per your favourite teams and players. The app is available on both Android and iOS.
SonyLIV app
You can download the Sony LIV app which will be streaming all the football World Cup games for paying as well as non paying subscribers. If you want an ad-free live telecast experience, you will have to shell out Rs 199 for the 'Super Sports' pack which is valid for six months. If you are fine with a 5-min delayed ad-supported telecast, then you won't have to pay anything. But honestly, Rs 199 for six months isn't a bad deal at all if you are planning to stream the World Cup games.
News & Analysis
Users who have received the feature, can add up to four pronouns, which will display next to their name on the profile.
News & Analysis
The Clipt app is available for Android users via the Google Play Store and as a Chrome Extension via the Chrome Store.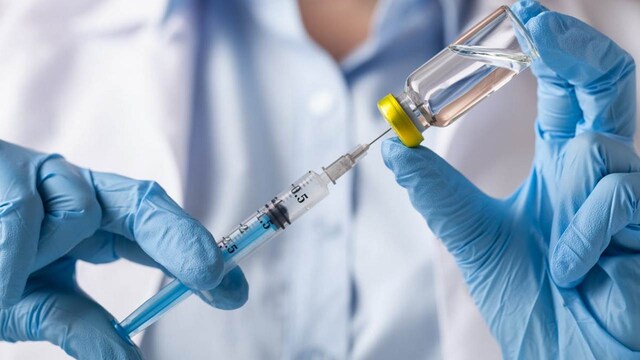 News & Analysis
The 'MyGov Corona Helpdesk' chatbot on WhatsApp will now help users to find a vaccination center.