FIFA World Cup 2018 draw: Iceland placed in Argentina group in first-ever appearance at marquee event
Iceland and their Viking fans became the Euro 2016 darlings after shocking England 2-1 to reach the quarter-finals.
Moscow: Euro 2016 darlings Iceland were in dreamland on Friday after being drawn against Lionel Messi's Argentina in their first appearance at a World Cup.
"It's just romantic and fun. They are connected to the romance of the World Cup," Heimir Hallgrimsson, the coach of the smallest of the 32 nations at the marquee 14 June - 15 July competition, said after the draw in the State Kremlin Palace.
After opening their campaign against Argentina in Moscow on 16 June, Iceland will face Nigeria on 22 June in Volgograd and Croatia on 26 June in Rostov-on-Don.
Hallgrimsson said his team fancied their chances against all three opponents, although he conceded that Iceland's odds against two-time World Cup winners Argentina "were less than against the others".
"You know football, you always have a chance. How much it is for Iceland against Argentina, I don't know, but we have shown through the years that if we play well, we can at least give them a good game."
He added that his had already spoken to his Argentina scout.
"He told me just one thing, number 10," Hallgrimsson said in reference to Messi before breaking out into a laugh.
Iceland and their Viking fans became the Euro 2016 darlings after shocking England 2-1 to reach the quarter-finals.
With much of the world cheering on, Iceland's magical spell shattered after they received a 5-2 thumping from tournament hosts France.
Asked if he was expecting to be everyone's second-favourite team next year in Russia, Hallgrimsson said shyly, "We hope so. We hope we keep on making people happy.
"Our fans will come in numbers to Russia and they will be the top stars of the World Cup in Russia, they will be happy people."
He added that he expected about 15 percent of the island nation's 335,000 population to make the trip.
"I hope that Icelandic fans will come to Russia and stay at least for the three first games, and then I don't know how long they will stay, but hopefully they will see us through to the end of the tournament."
Find latest and upcoming tech gadgets online on Tech2 Gadgets. Get technology news, gadgets reviews & ratings. Popular gadgets including laptop, tablet and mobile specifications, features, prices, comparison.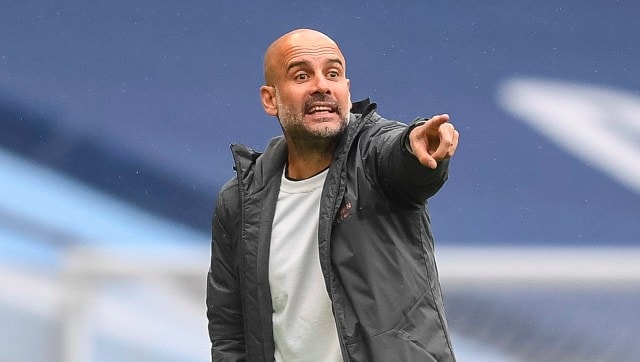 Sports
Manchester City would have been the favourites to sign Messi if he had managed to make his way out of Barcelona. Instead, he will stay until the end of his contract that runs until June 2021.
Sports
Lionel Messi netted two goals and set up one more in a 3-1 victory over second-tier Girona, Barcelona's second training match since Ronald Koeman took over as coach.
Sports
Messi had been practicing separately from the group since returning to the club on Monday. He had not been with the squad since announcing he wanted to leave and then deciding to stay to avoid a legal dispute with Barcelona.