FIFA World Cup 2018: A comprehensive list of all 32 teams that have qualified for showpiece event in Russia
Here's a look at the 32 teams from five confederations who will be in contention for the World Cup next year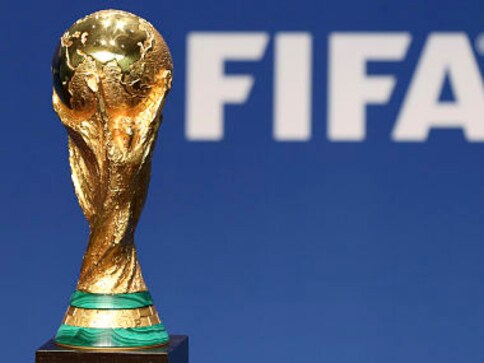 After a long hiatus of 35 years, Peru qualified for the FIFA World Cup, scheduled to be held in Russia from 14 June to 15 July next year.
With hosts Russia getting an automatic qualification for the event and 30 other teams having earlier qualified for the tournament, Peru pipped New Zealand to seal the only place up for grabs.
Here's a look at the 32 teams from five confederations who will be in contention for the title next year.
1. Confederation of African Federation (CAF)
After a battle involving 53 teams and 127 matches, the list whittled down to five CAF teams who will be taking the plane to Russia to play at the World Cup finals.
Qualified teams: Egypt, Morocco, Nigeria, Senegal and Tunisia will represent the African continent in the premier event.
Notable misses: Ivory Coast, Ghana, Cameroon
2. Asian Football Confederation (AFC) 
46 teams from the AFC fought it out with each other for the five places in the offing.
Qualified teams: Australia, Iran, Japan, Korea Republic, Saudi Arabia
3. Union of European Football Associations (UEFA)
UEFA offered the highest number of berths (13) and the long qualifying process came to a close with celebrations and heartbreaks in equal measure.
Qualified teams: Belgium, Croatia, Denmark, England, France, Germany, Iceland, Poland, Portugal, Russia, Serbia, Spain, Sweden, Switzerland
Notable misses: Italy, Netherlands, Czech Republic, Hungary
4. Confederation of North, Central American and Caribbean Association Football (CONCACAF)
With one big name missing out and a first-time entrant, the qualifying tournament had the proverbial twist.
Qualified teams: Costa Rica, Mexico, Panama
Notable misses: United States of America
5. The South American Football Confederation (CONMEBOL)
With 10 teams in the federation fighting for five spots, there were bound to be a few upsets and surprises.
Qualified teams: Argentina, Brazil, Colombia, Peru, Uruguay
Notable misses: Chile, Ecuador, Paraguay
Sports
The world number one, chasing a calendar Golden Grand Slam, ended home interest in the tennis with a ruthless 6-2, 6-0 victory in only 70 minutes.
Sports
Host Japan won a swimming gold, Tunisia claimed a surprising spot atop the medal podium, and the mighty Australian women set the first world record of the competition in the 4x100 freestyle relay.
Sports
FA chiefs on Monday said they had informed the Department for Digital, Culture, Media and Sport (DCMS) of the review over the weekend and vowed to identify those responsible for the "disgraceful scenes" both before and during the match.