FIFA U-17 World Cup 2017 Tournament Director Javier Ceppi happy with ticket sales in Kochi
Fans in Koch have a chance to be a part of the history with ticket prices starting at as low as Rs 60 per game in Kochi.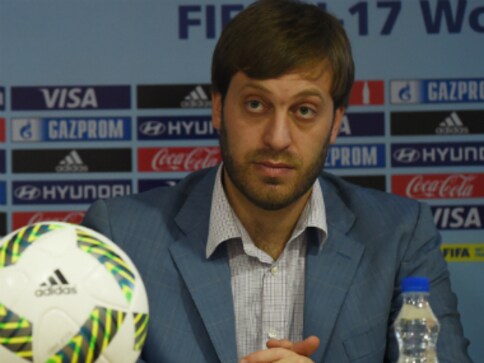 Kochi: It would not be an understatement to say that Kochi got the best luck when the FIFA U-17 World Cup draw was made in July. Fans in Kochi will be jubilant after their city drew two of the pre-tournament favourites, Brazil and Spain, apart from North Korea and Niger. For good measure, the city will also witness a match of title contenders Germany when they take on Guinea. Not to mention the football-crazy city will also host a Round of 16 match and a quarter-final.
The mouth-watering prospect of seeing the future stars of three of the biggest footballing nations has seen Kochiites rushing to book tickets, which was what Tournament Director of the Local Organising Committee Javier Ceppi expected.
Talking about the ticket sales, Ceppi added, "We want Kochi to support all the teams, we haven't seen it yet, we thought we are going to see a sell out for all Brazil matches. Brazil, Spain as well as Germany are playing in Kochi and we were expecting a sell out in 2 hours like we saw in Kolkata. To be honest, a Brazil versus Spain game in a World Cup is as big as it gets and fans in Kochi need to step up and show the true spirit that we know it for."
Besides the group stage matches featuring Spain, Brazil, Germany amongst others, the venue will host a Round of 16 and a quarter-final game as well. A tremendous response from the fans saw 100% ticket sales in the first two phases and Javier is confident that the ticket sales will rise again with a little more than two months for the tournament to kick off.
"The sales in Kochi have not been bad. Looking at phase 1 and 2, we are not sure why the trend has not continued. We are not getting into a situation where fans' interest is a problem. We are confident fans will buy. Brazil vs Spain in a World Cup game is by far the biggest international game to be played in India and we are confident fans will come in huge numbers to witness this historic game." Ceppi added.
The third phase of the ticket sales started on 21 July 2017 with individual match tickets at 25% discount. Fans in Koch have a chance to be a part of the history with ticket prices starting at as low as Rs 60 per game in Kochi.
The tournament is scheduled to be held between 6th and 28th October. Tickets for the tournament can be booked on www.fifa.com/india2017/ticketing.
Sports
The Manchester City dressing room witnessed an outpouring of emotions as players celebrated the Premier League title.
Sports
Manchester City are on the brink of taking their fourth domestic title in five seasons, with victory at home to Aston Villa in their final game of the season enough for them to be crowned champions
Sports
Liverpool have won both English domestic cups in the same season for the first time since 2000-01, with Jurgen Klopp getting his hands on the famous old trophy for the first time.