FIFA U-17 World Cup 2017: Spain won hearts if not the title, a la Johan Cryuff's Netherlands
The young Spanish side would have learnt a lot from their trip to India and they will only get better. If England's future holds promise, Spain need not worry as well.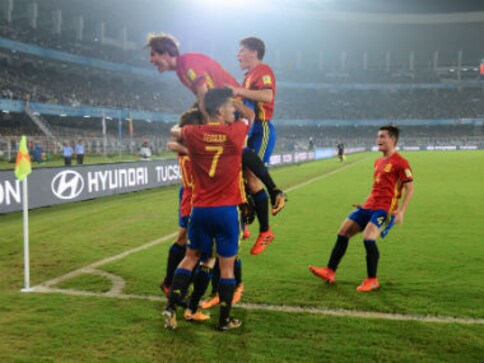 Despite the febrile atmosphere for the FIFA U-17 World Cup final at the Salt Lake Stadium, one couldn't help but sense a tinge of disappointment across the lanes of Kolkata. A city whose allegiances are strictly split between Brazil and Argentina was to host England and Spain for a World Cup final. It was far from ideal. But as the two nations played out an unforgettable conclusion, disappointment turned into delirium. England came from two goals down to win 5-2, avenging their loss to La Rojita in the U-17 European Championships final earlier this year. England were the best team in the tournament and they played excellent football, but Spain weren't too far behind.
At the final whistle, the young Spaniards fell to their feet, crying in disappointment and disbelief. They were inconsolable. They had just lost a World Cup final. Much of football history only remembers the winners, but sometimes a team goes down in glory and occupies your hearts and minds for long.
Johan Cryuff's Netherlands are the first who come to mind. Those who saw them play still haven't gotten over it. Hungary from the 1950s – the Magical Magyars – are still considered one of the greatest football teams of all time. The Spanish senior side itself never tasted success until recently. One of the great footballing nations and purveyors of beautiful, flowing football, Spain waited rather long to finally become champions. They conquered the world by enthralling it. It is thus harsh when a tournament ends in tears for a team that gave so much joy to so many people.
The Spain U-17 side were among the favourites when they landed in India. They were the European champions after all. The people of Kochi probably couldn't believe their good fortune when both Spain and Brazil were drawn to play the groups stage in their city.
Spain's tournament started the way it ended: with a loss. But their quality was apparent when they went down 2-1 against Brazil. They scored six times against Niger and North Korea to finish second in the group and reach the knockout stage. In the round of 16, they showed character and resilience to come from behind and beat another tournament favourite, France, 2-1. They progressed to dispatch Iran 3-1 in the quarter-final. Iran had been unbeaten till then and had impressed immensely. Everyone was expecting a close affair, but Spain went out and showed the gulf in class that existed between the two teams. In the semi-final, they eased past the African U-17 champions Mali with another 3-1 win. There were big hurdles between them and the final and Spain cleared them in style.
England, however, were always going to be a tough opponent. They were unbeaten and had played some of the best football of the World Cup. Even the departure of their talismanic forward Jadon Sancho had not perturbed them. Rhian Brewster had scored back-to-back hat-tricks against USA and Brazil in the quarter-final and the semi-final respectively. Spain had only edged them out in a penalty shootout to be crowned European champions in May. And considering recent performances and form, England were going into the final as favourites. But If Brewster and Philip Foden had made everyone take notice, Spain's Abel Ruiz and Sergio Gomez were standout performers in the tournament too.
Spain started the final as they meant to end it. After a string of passes, Gomez found the net and Spain had the early lead. He doubled it before half-time with a searing half-volley and the Spanish Armada seemed to be on course to do the double on England.
When Callum Hudson-Odoi's curling shot from the edge of the box hit the post just before half-time, the commentator declared that it wasn't England's night. But barely a minute later Brewster headed in his eighth goal of the tournament and it was game on. Or so one thought. There was hardly any game as England came out firing on 12 cylinders in the second half.
Morgan Gibbs-White equalised with a tap in and it seemed that Spain unravelled at that moment. In a complete turn of fortunes, the night seemed to be betraying the Spaniards. Letting a two-goal lead slip in a final can be damaging. Spain lost their semblance and composure and England pounced in for the kill. Foden put England in the lead, Marc Guehi extended it and Foden added one more for good measure. It seemed to be a different game altogether after Spain went two goals up.
Maybe England were too good on the night or maybe Spain lost their grip on the game under pressure, but we can forgive them for that. They can be proud of the way they have played and what they have achieved. They delighted fans throughout the World Cup and were the other half of a stunning finale. The young Spanish side would have learnt a lot from their trip to India and they will only get better. If England's future holds promise, Spain need not worry as well.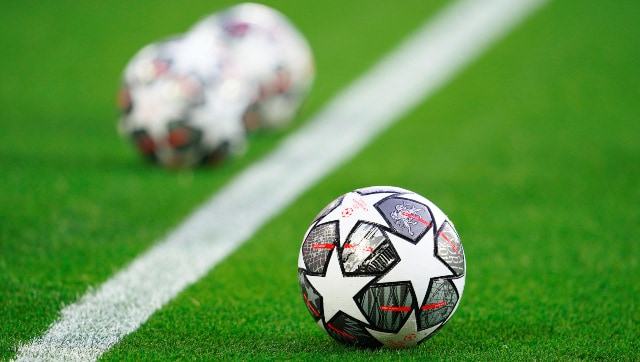 Football
The German football federation passed a new regulation for gender-nonconforming players with the civil status "diverse" or "unspecified" on Thursday.
Football
The Croatian World Cup bronze winner had earlier expressed his desire for the CoA to decide on his contract quickly.
Football
Milan have been fined 12,000 euros (Rs 9.86 lakh approx.) while defender Theo Hernández, goalkeeper Mike Maignan and midfielder Sandro Tonali have been fined 4,000 euros (Rs 3.28 lakh approx.) each.