FIFA U-17 World Cup 2017: PSG starlet Tim Weah ready to shed the burden of his illustrious surname
For Paris Saint-Germain's Tim Weah, the son of George Weah — only African player ever to win the Ballon d'Or — who's part of the United States' U-17 team, each day starts with an alarming need to deliver.
It can't be easy being a young player trying to make it big at a place like Paris Saint-Germain, especially not when you see the club splashing £360 million on two of the best young talents in the world. And if you happen to be the son of a former Ballon d'Or winner, there's also the burden of expectations that comes with this. Still not enough? Add the pressure of living up to being one of the better players in a team that's already touted as the best its nation has ever produced.
For young Timothy Weah, the son of George Weah — only African player ever to win the Ballon d'Or — who's part of the United States' U-17 team that's already made many stand up and take note with their performances at the ongoing U-17 World Cup in India, each day starts with an alarming need to deliver.
Perform or perish! For every player at PSG, the notion is part of life itself. For some, however, even good performances may not be not enough. And for Tim, especially, the margin for error is virtually non-existent. Signing a professional contract with the club is special, but it guarantees nothing.
But amid the ever-escalating need to deliver, Tim exudes a calm far beyond his age. "Talking about the player's ability, if you are good, (then) you are good, you can play at any level. But for a player of my age — 17-years-old — it's very important to gain maturity, just train with those (PSG) players and develop as a player," Tim told Firstpost on Tuesday.
Given his illustrious parentage, Tim has always had to tackle pressures, but he says he's prepared for the grind. "I think there's always going to be expectations playing at this level, or on account of my father being who he is. Some days will be hard and some days, I'll be on top of my game. It's all about growing and progressing," he added.
Having learnt the trade from his father, a legend by any yardstick, Tim has never been short of illustrious role models. And today, surrounded by the very best at PSG, he hopes to continue learning from the best. "I look to them (PSG players) as my teachers, and I'm learning (from them). I'm just an apprentice, so it's important for me to stick to my role and learn. Hopefully, the coach will see that I'm putting in a lot of hard work and dedication in training and will give me a call-up to one of the games, to let me make my debut," he wished.
Sharing the stage with PSG's superstars would be momentous, even for someone who has grown up with a legend within the confines of his own household. But for now, he's happy at gleaning insights from the team's less glamorous players. Thiago Motta has been especially valuable in this regard. "I played with a couple of PSG players, but I only got a chance to talk to (Kylian) Mbappe and Thiago Motta," he revealed.
"Motta is a slightly older guy, he could probably even be my coach in a few years! But he is a very motivational guy, he's a leader, he gives us little pointers about what we have to do to get to the first team and what to focus on," he added.
He has featured for PSG's U-15 and U-19 teams and also appeared for them in the UEFA Youth League, which he marked with a hat-trick against Bulgarian side Ludogorets. So coming into the U-17 World Cup, he's had the experience of playing in pedigreed competitions.
But the World Cup will always be at a pedestal. "It's my first World Cup and it's a bit different from the youth league, even though a majority of the players that I will face here are the players that I played against. But every player with the club team is not the same with the national team. The level is higher here at the World Cup, so just taking in the learning from everyone, just taking that confidence from this World Cup and going into the Champions League (Youth League) is very important," he said.
Tim is a big part of US' U-17 team, that's hailed by many as the greatest the country has ever produced. In a competition that the US has never come close to winning, it's easy to shrug off the hype. But Tim says he firmly believes in the media frenzy about the American youth team, and says there's no need of keeping these ambitions in check. "I feel this is a team to watch out for, and could be one that can hopefully bring home a World Cup one day," he declared.
That may invite more pressure or more expectations, but Tim has shown he can handle all that.
World
The US Labour Department has indicated that fraudsters stole an estimated $45.6 billion from the United States' unemployment insurance program during the Covid-19 outbreak by applying tactics like using Social Security numbers of deceased individuals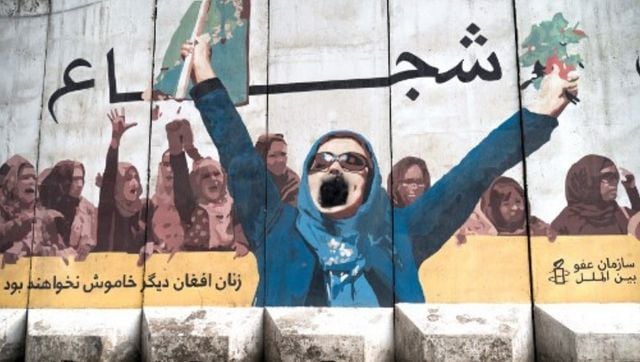 World
US Secretary of State Antony Blinken said providing equal access to education and work is an 'essential component to the vitality and resiliency of entire populations'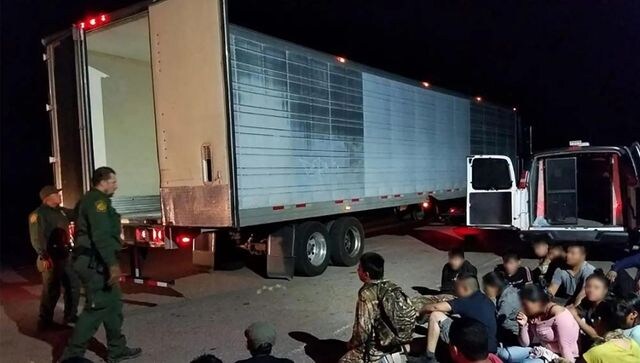 World
There were 67 migrants from Guatemala travelling in the truck, including 57 unaccompanied children, mostly boys, aged between 14 and 17, pointing to large-scale human trafficking, according to a statement by Mexico's National Institute of Migration