FIFA U-17 World Cup 2017: Pollution may impact Delhi hosting matches post-Diwali, says Javier Ceppi
The Tournament Director of Local Organising Committee Javier Ceppi rubbished reports that Fifa U-17 World Cup matches scheduled in Delhi would be relocated.
Kolkata: The Tournament Director of Local Organising Committee Javier Ceppi on Thursday rubbished reports that Fifa U-17 World Cup matches scheduled in Delhi would be relocated but the post-Diwali pollution is a factor when it comes to hosting marquee matches.
With Diwali slated 19 October this year, the air quality is a big concern for Fifa local organising committee after smog led to the cancellation of two national championship cricket matches last year.
"It's nothing to do with Delhi hosting matches. Let me be very clear and straightforward, Delhi will host matches. There's no question of Delhi not hosting matches," Ceppi told reporters dismissing news reports by a certain section.
"We have not said Delhi would not host marquee matches... We don't know yet. How does the pollution may impact Delhi hosting matches post-Diwali, it's being analysed. What's being analysed now, we will see what measures to be taken post-Diwali.
"We will see what measures that can be taken for the air pollution post-Diwali so that it would have a lesser impact on the tournament," Ceppi said during his inspection here on Thursday.
The 24-team tournament will have 52 matches at six venues – New Delhi, Navi Mumbai, Margao, Kochi, Guwahati and Kolkata which has emerged as the favourite to host the summit clash boasting India's largest 87,000 capacity.
The Salt Lake Stadium is going through a sea-change as the venue which had an old out-dated look now looks sparkling with renovation in full swing, something that has impressed Ceppi.
"The change is astonishing. You all have covered matches at the venue, are you all not surprised? All kudos to the state government and the IFA (the West Bengal football association) who's pushing quite a lot to get things done. It's their responsibility and they have delivered. The change is fantastic that does not happen in other venues."
He, however, remained tight-lipped on whether it would host the final.
"You people keep on asking me this... The last inspection in March last week will determine the match schedule. Each venue will get about at least matches. There will be plenty promotional activities. There are seven qualifying teams. We will know 24 teams by 28 May. The draw will be on 7 July."
On promotional front, Ceppi said:"Once we know the teams, we would be much more proficient about promotions and see whether there're any interesting teams coming to Kolkata to drive a particular promotion.
"We will work with the state government. Nobody wants to see an empty stadium, it affects poorly not only on the city but also on the tournament. We will find a way to bring people to the stadium," Ceppi added.
Find latest and upcoming tech gadgets online on Tech2 Gadgets. Get technology news, gadgets reviews & ratings. Popular gadgets including laptop, tablet and mobile specifications, features, prices, comparison.
Sports
Memphis Depay scored what might be his farewell goal for Lyon on Tuesday in a 2-1 Ligue 1 defeat at Montpellier which could be his final match before a rumoured move to Barcelona.
Sports
Timo Werner marked his Premier League debut by winning a penalty that Jorginho converted to put Chelsea ahead, but the Germany star took a whack on his leg as he was tripped by Brighton keeper Mat Ryan in the incident.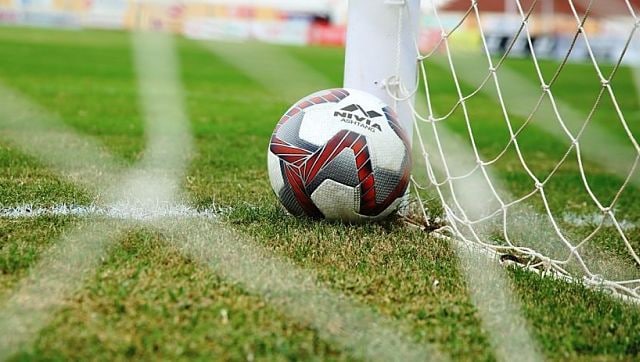 Sports
Al-Khelaifi, who is also chairman of Qatar-owned broadcaster beIN Media, is charged with inciting Valcke to commit "aggravated criminal mismanagement."