FIFA U-17 World Cup 2017: Javier Ceppi feels completion of the draw will improve ticket sales
The FIFA U-17 World Cup tournament director Javier Ceppi has termed its ticket sales a 'resounding success' and expressed confidence that it would pick up further once the draw is done on 7 July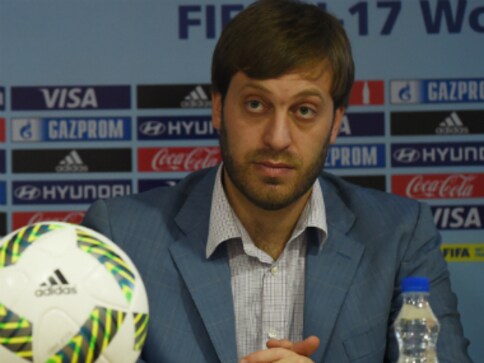 New Delhi: The FIFA U-17 World Cup tournament director Javier Ceppi has termed its ticket sales a "resounding success" and expressed confidence that it would pick up further once the draw is done on 7 July.
Ticket sales for the matches has received a lukewarm response in Goa, one of the traditional strongholds of Indian football. So has been the case in Delhi.
Even as the lowest price for a ticket has been kept at Rs 48, only 200 people have bought tickets in Goa, which is less than four times the next venue tickets available at fifa.Com.
However, Ceppi sounded optimistic.
"It is important to put things in perspective. So far, the overall ticket sales for the FIFA U-17 World Cup India 2017 has been a resounding success.
"We know that no other event previously in the country has managed to sell as many tickets as it has been done for the World Cup," Ceppi said.
The Chilean said ticket sales would get even better once the fans come to know which teams would be playing in which venues.
"With regards to Goa and Delhi, they are indeed lagging behind. Probably post 7 July, once all the venues know the teams that they are going to get, individual ticket sales will also see a boost.
"There are very interesting teams for the World Cup and that will certainly reflect on the fans picking up tickets to watch them.
"However, regardless of the teams playing, this is the first football World Cup, a momentous event for football fans in India, we have kept tickets very affordable so that they have no excuse to not get one and go to the stadium and watch the best football that India has seen live till date."
Sports
LaLiga have suffered losses for the first time since 2012 but the league expects to recover completely in the next two seasons.
Sports
Napoli took advantage of fourth-placed Juventus's shock 2-1 loss at Genoa to move four points ahead with two matches left to play.
Sports
Jordi Alba's stinging injury-time volley snatched a 2-1 victory for Barcelona at the Benito Villamarin to ensure they will play in the Champions League next term