FIFA U-17 World Cup 2017, Iran vs Guinea, Football match results: Iran beat Guinea 3-1
Catch the live scores and updates from the Group C match between Iran and Guinea
Click here for highlights of the Group C match between Iran and Guinea
Click here for highlights of the Group D match between North Korea and Niger
Preview: Asian powerhouse Iran begin their campaign in the FIFA U-17 World Cup against Guinea in a Group C match on Saturday.
Iran will be making their fourth appearance in this tournament. They have played here last year in the AFC U-16 Championships and finished second behind Iraq to qualify for the U-17 FIFA World Cup.
Iran coach Abbas Chamanyan said his side's experience of having earlier played in Goa should help them in this tournament.
Iran are not new to the world stage at the junior level as they had earlier participated in FIFA U-17 World Cup in 2001 at Trinidad and Tobago, 2009 in Nigeria and 2013 in UAE.
They could reach the round of 16 in their last two appearances and are yet to make the quarter-final stages. And, the head coach is hoping that his side can go the farthest this time.
"We have a different side altogether that played last in the AFC U-16 tournament. We have 15 new players from the side that played in the AFC U-16 tournament last year. We play against the African side Guinea who are always physically strong and it is going to be a tough encounter.
"Our players are ready for the challenge and are looking for a win their opening match tomorrow," stated Abbas Chamanyan.
Guinea, who are the youngest side in this tournament, could be the dark horses from this group and are out to surprise the teams in this group, which also has Germany and Costa Rica in it.
"Ours is a young team and want to prove themselves that they are no pushovers in this tournament. We have worked hard to reach this stage and are now will try our best to win the tournament," said coach Souleymane Camara.
Squads
Guinea: Ibrahima Sylla, Samuel Conte, Ibrahima Soumah, Charif Camara, Issiaga Camara, Fandje Toure, Lape Bangoura, Doss Soumah, Aguibou Camara, Djibril Sylla, M Bemba Camara, Seydouba Cisse, Salia Bangoura, Blaise Camara, Abdoulaye Doumbouya, Ismael Traore, Elhedj Bah, Naby Bangoura, Aly Soumah and Mohamed Camara.
Iran: Gholam Zadeh Gomari, Satavi, Jalali, Esmaeil Zadeh Shahkola, Nasiri, Shariati Khameneh, Hosseinzadeh Tazehgheshlagh, Sharifi, Sayyad Manesh Shiadeh, Ghobeishavi, Delfi, Ashayer, Janipour, Davaran, Kooshki, Namdari DEhghadi, Ghaderi, Karimi Lishter, Sardari Amidabadi, Khaghani and Khoda Moradi.
Find latest and upcoming tech gadgets online on Tech2 Gadgets. Get technology news, gadgets reviews & ratings. Popular gadgets including laptop, tablet and mobile specifications, features, prices, comparison.
Sports
Klopp said the upcoming transfer window was likely to be more subdued than in previous years due to the impact of COVID-19 on clubs' finances.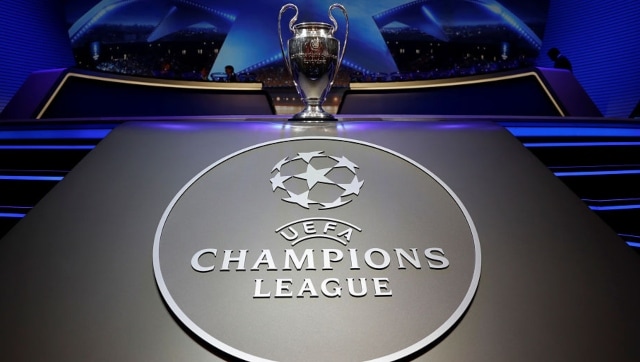 Sports
UEFA said earlier this month that this season's Champions League, suspended in March because of the COVID-19 pandemic, would be completed with an eight-team mini-tournament in Lisbon from 12-23 August
Sports
The study analysed 2,073 statements from English-speaking commentators in 80 games from the 2019-20 season across Serie A, Ligue 1, LaLiga and Premier League. A total of 643 players of various races and skin tones were discussed.