FIFA U-17 World Cup 2017: Indian players have task cut out to sustain legacy; must steer clear of tempting offers
There are many positive legacies of the U-17 World Cup in India. However, the future of this talented group of players seems uncertain.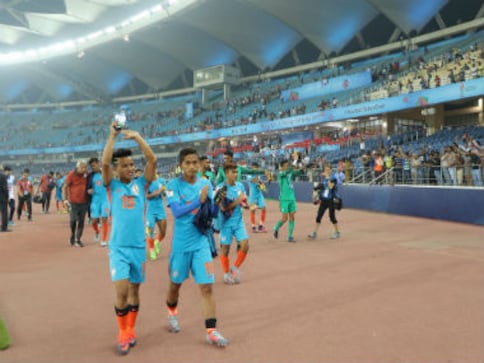 For nearly one week, from 6-12 October, the U-17 Indian football team was the talk of the town. Media coverage was extensive, spectators at the Jawaharlal Nehru Stadium in New Delhi chanted the names of their heroes, goalkeeper Dheeraj Moirangthem, Anwar Ali, Boris Thangjam, Jitendra Singh, Komal Thatal with his fancy hair style, and the six-foot tall goal scorer Jeakson Thounaojam.
The middle class or humble origin background of the players was highlighted; their hobbies, their football heroes (Cristiano Ronaldo was the most popular with seven of the Indian players listing him as their icon) and the clubs they supported (Real Madrid was the team of choice, with 12 saying they backed the current European and La Liga champions and only four supporting Barcelona) were all written or talked about.
This was a positive legacy as the Indian team played gallantly in three Group A matches against superior opposition, did not get overawed and created a positive impression. The gallant displays of the team aroused optimism for the future.
More was known about Dheeraj than the goalkeeper of the senior team Gurpreet Singh Sandhu. Dheeraj, according to Baichung Bhutia, is the find of the tournament. His shot-stopping ability, positioning and awareness have been appreciated by many experts who watched the U-17 World Cup. His sterling performances under the bar kept the margins of defeat in the three Group A matches respectable. An introvert, who as a youngster preferred badminton, showed remarkable temperament.
His transformation has been remarkable. Till about five months ago, Dheeraj's position as the undisputed first choice goalkeeper was in doubt. He was seen as being weak against crosses and in anticipation. In May 2017, coach Luis Norton de Matos and his assistant Hugo Martins felt that India needed a taller goalkeeper. Hence the Indian passport of the six-foot-four-inches Sunny Dhaliwal from Woodbridge, Canada was fast-tracked and he joined the probables. In the meantime, de Matos contacted Paolo Grilo, who is the goalkeeping coach of USA's Major League Soccer side Philadelphia Union. He came for a few months and his specialised training transformed Dheeraj and the other two goalkeepers in the squad, Prabhsukhan Gill from Ludhiana, Punjab, who was a former kabaddi player, and Dhaliwal.
What is the future for the 21 teenaged players, the first Indians to ever play in a FIFA World Cup? Fans are concerned about how this legacy can be maintained. The All India Football Federation (AIFF) offered the entire squad contracts for two years, with a monthly salary of Rs 50,000. The team would be kept together, and with some additions from India's U-19 squad, would participate in the 11th I-League starting next month.
The AIFF announced that de Matos would continue as coach. This has also caused some heartburn as the AIFF's technical committee was not consulted about this decision. The technical committee chairman Shyam Thapa said he had no idea about the decision. Continuing with de Matos seemed sensible but it would have been wiser to have appointed an Indian as an assistant coach.
There are now so many young Indian coaches who have done their Pro License degree. As the majority of the players are from Manipur, Santosh Kashyap, who has worked in the North East as coach of Royal Wahingdoh and assistant coach of North East United FC in the Indian Super League (ISL), would have been an ideal choice. Kashyap understands the psyche of the players from that region and could have communicated well with them. Derrick Pereira or Jo Paul Ancheri could also have been considered. Having an Indian assistant coach would have saved a lot of finance and they could have communicated easier with adolescent anxieties.
Only about a dozen of the U-17 players have signed the contract with AIFF yet. Some like left back Sanjeev Stalin expressed complete faith in the AIFF's plans and signed without a blink. However, some of the star players are distracted. Dheeraj, it is learnt, has an offer from an ISL franchise from the south of Rs 1.50 lakhs per month, with the temptation of training in a foreign club also. Solid central defender Jitendra Singh has got an offer from East Bengal, which is more than Rs 50,000 per month. Dashing winger Komal Thatal from Sikkim was distracted by rumours that scouts from Manchester United were thinking of taking him to their academy. Several others are also distracted.
The players should not get distracted by tempting offers from agents and think judiciously about their future. Their careers are at the crossroads. If Jitendra Singh joins East Bengal he will be mainly warming the bench. East Bengal has established central defenders like Gurwinder Singh (Player of 2016-17) and Eduardo Ferreira (Brazil and now Equatorial Guinea). Also I-league teams can now play five foreigners. Similarly Dheeraj should think twice. ISL franchises have signed the leading Indian goalkeepers and so he will never get playing time.
The concept of an AIFF youth team in the I-League has been tried before. The Pailan Arrows, earlier Indian Arrows, coached by Desmond Bulpin and later Sukhwinder Singh, played for some years in the I-League. Several members of that squad like Jeje Lalpekhlua, Allwyn George, Pritam Kotal and Narayan Das became established internationals. However, the players in the Pailan Arrows squad were older in age and so could cope with senior football.
As each club can field five foreigners in the I-League this year, it will be a struggle for short-statured players like Boris, Ninthoi Meetei, Lallengmawia and Nongdamba Naorem to cope with big and strong foreigners. One hopes the young Indian players do not get injured.
There are many positive legacies of the U-17 World Cup in India. However, the future of this talented group of players seems uncertain. As most of the I-League clubs and ISL franchises do not have age group teams, the AIFF has to concentrate on the development of teenaged players. The players are in a lurch. The road ahead post FIFA U-17 World Cup seems uncertain.
Football
Juventus drop down from third to 10th place on just 22 points, 15 from the top four positions in Italy Serie A.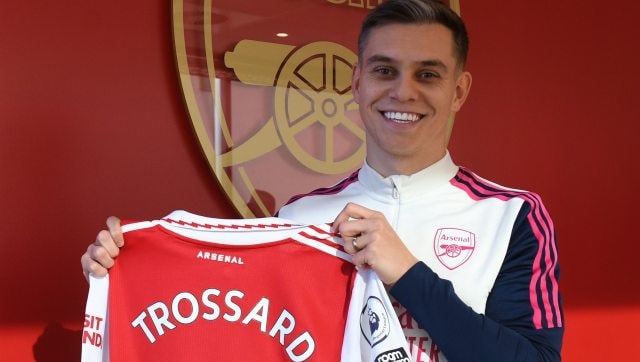 Football
Leandro Trossard agreed a "long-term" contract as Arsenal bolstered their attacking options in their bid to win the title for the first time since 2004.
Football
Experts including a former Indian footballer, administrator, coach and broadcaster weigh in on the challenges AIFF will face in implementing its 'Vision 2047' roadmap and how they can be tackled.