FIFA U-17 World Cup 2017: India 'incredibly difficult' to break down, says US coach John Hackworth
India might be lingering at the bottom of Group A following defeat to United States and Colombia in the FIFA U-17 World Cup so far, but Luis Norton de Matos' men have earned plenty of plaudits for showcasing a brave face against formidable opponents
India might be languishing at the bottom of Group A following defeat to United States and Colombia in the FIFA U-17 World Cup so far, but Luis Norton de Matos' men have earned plenty of plaudits for showcasing a brave face against formidable opponents.
Although India lost 0-3 and 1-2 to USA and Colombia respectively, the young men in blue showed enough on the pitch for them to leave it with their heads held high.
While the youngsters earned plenty of admirers across the nation with their two wholehearted performances, US coach John Hackworth hasn't held back in revealing his admiration for India.
"I feel India deserve a lot of credit. They made it hard for us. Everyone was saying that the US were playing bad and I was telling everyone that's not the case. India were actually quite good," he told reporters on Monday after his team's first training session since arriving in Mumbai.
"They are incredibly hard to break down. Perhaps going into the tournament people didn't think they were that strong," he added.
Hackworth was left surprised by the alterations Colombia made to their shape against India, and although he did feel the South Americans weren't at their best during that game, he isn't ready to take any thing for granted when his team faces them in the final group game on Thursday.
"Colombia is an excellent opponent and at the minute, Ghana, Colombia or us could all win the group. Winning the group is important as you not only remain in Mumbai for the next game, but you also get five-days rest," the coach reasoned.
Hackworth thus hinted that he in unlikely to tinker with the team against the South Americans as the US, who have already qualified look to enter the next round as winners of Group A.
On the same day, India will face Ghana in New Delhi knowing anything less than a win will end their hopes of qualifying for the next stage of the competition. But Hackworth feels, India will find it hard against the African champions to get the desired result.
"In my opinion, Ghana is one of the strongest teams in the tournament, so India are going to have their hands full," Hackworth stated.
However, the American was quick to point out to India's ability to stand up to tougher opponents and compete with them for large parts of the game.
"India have proved that they can play against two very strong opponent and stay in the game. I think they had a little let-down after they scored against Colombia. It seems they surprised themselves a little bit too much which can happen. These are teenagers," he analysed.
With the US having booked a knockout berth, Hackworth hopes India spring up a surprise against Ghana. "I'm hoping that they give Ghana an excellent game and I'm rooting for an India win all the way," Hackworth signed off by saying.
India will need its fans to support the team against Ghana on Thursday, and a bit of backing from the US coach won't do any harm at all.
Explainers
Depending on whom you ask, the 55-year-old Viktor Bout is a swashbuckling businessman unjustly imprisoned after an overly aggressive US sting operation or a peddler of weapons whose sales fuelled some of the world's worst conflicts and earned him the 'Merchant of Death' moniker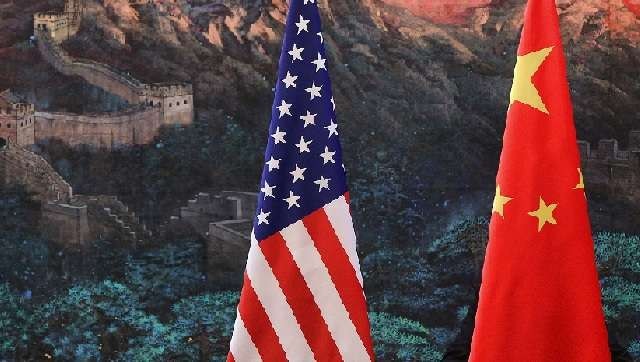 World
Sweeping theories for the supposed advantages of one system or the other over climate change and the COVID-19 pandemic have been of little help in predicting how these crises would play out
Explainers
To understand leaders' motives – and therefore effectively negotiate the elimination of nuclear weapons – we must acknowledge that policymakers express underlying moral concerns as strategic concerns