FIFA U-17 World Cup 2017: England's ultimate aim of team is to win senior tournament, says coach Steve Cooper
England U-17 head coach Steve Cooper said that ultimate aim of all these boys is to win the senior trophy, that has eluded them for 52 years.
Kolkata: He is happy that his wards are one shot away from glory but England U-17 head coach Steve Cooper said that ultimate aim of all these boys is to win the senior trophy, that has eluded them for 52 years.
England won the FIFA World Cup way back in 1966 defeating West Germany in the final.
"Our long-term aim is to win World Cup and European Championship at the senior level. If these boys can keep playing the way they are, regardless of what happens tomorrow, for the long term, we think we will have half a chance of reaching the aims and objectives of winning for the senior team," Cooper said on the eve of the U-17 summit clash against Spain.
England have never been close to repeating 1966 World Cup heroics but Cooper said they are in the right direction with the DNA development in place at the Football Association.
"We have a plan now at St George's Park. I'm a big part of that plan. We are only a few years into the plan. Nobody is getting carried away. We will commit to it through the highs and lows."
"Any good development programme is to play for the first team. We are back from a successful summer. We are in a good moment. If we continue to do that I am sure there would be more opportunities for the players.
"Managers, chairman whoever will take note. All we have to do is concentrate on the moment and make it a productive one," he said urging the Young Lions to make the most of it against their European rivals.
Cooper, however, refused to take the credit from his boys and said it's a team game.
"The last thing tomorrow is about is me, it's about a group of players and staff who are doing their very best to represent the country the best way we can. We have done that, that's been our attitude so far in the tournament and tomorrow would be no different."
Since the Euro U-17 Championship final defeat to Spain, the Young Lions have been a transformed side with six wins in as many matches, including four at the Saltlake Stadium.
But Cooper thinks it will be flattering to call themselves favourites.
"As a matter of fact, we did not win the last time, so we can't be favourites. Any opposition, we play we treat them with the same respect, same focus. We concentrate on ourselves and what we can do. It will be no different tomorrow.
"We are thriving on the moments, embracing the moments. We know it's good for us, we know it's good for the show long term. We are very confident and optimistic. We will never class ourselves as favourites.
"We want to be humble and respectful of whoever we are playing. It's flattering if anybody thinks we are favourites for a World Cup final. We are not going to get carried away with that as you tend to get complacent then," Cooper said.
Asked about their European rivals, he said both of the teams know each other well.
"They are befitting World Cup finalists. It's an amazing achievement, very good team throughout from back to front players. We know where their strength lies as well as the areas what we can exploit, because of that we are going to game confident tomorrow," said Cooper.
"It can be a game we can play well. We know all about them, they also know all about us. We will be ready for that. It's about quickly getting to rhythm and plan how we play. We will be ready for that. Tomorrow will be no different, whether we play in the group stage or final our ideas will be the same."
England captain Joel Latibeaudiere missed the target in their bitter penalty shootout defeat to the same rivals in the Euro U-17 final but he said he's become mentally stronger now.
"We have learnt a lot from the game. We are proud of what we have achieved. We are playing Spain again, and are not looking at the past but into the future. It's about being prepared and ready."
"It was more like a team game around me. It has made me stronger as a player. I think mentally I'm stronger now. It's an honour to lead England U-17 in the final, a dream come true. We are confident of our style of play," he signed off.
Sports
A spokesperson for Munich regional court told AFP subsidiary SID that both Boateng's lawyer and the state prosecutor have contested the verdict.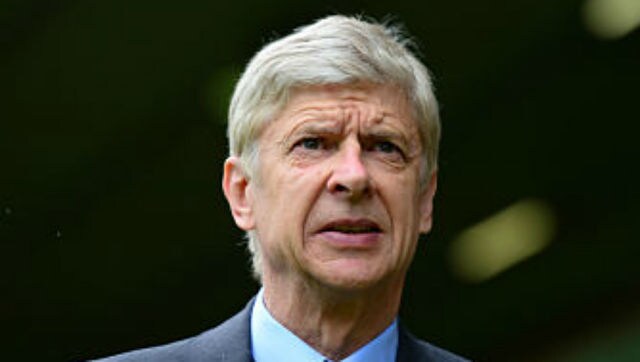 Sports
Wenger's idea to stage the World Cup once every two years led to widespread criticism from managers, while UEFA issued a scathing response.
Sports
Despite the lack of competitive preparation matches, Antonio Lopez Habas' side hopes to make up for it in talent and ambition.