FIFA U-17 World Cup 2017: England have improved in game's every aspect since Euro final, says Spain coach Santi Denia
In a repeat of the Euro U-17 final, Spain and England will square off against each other in the summit clash of the FIFA U-17 World Cup on Saturday.
Kolkata: Spain coach Santi Denia on Friday said England has improved in every aspect of the game since the two teams met each other in the Euro U-17 final in May earlier this year.
In a repeat of the Euro U-17 final, Spain and England will square off against each other in the summit clash of the FIFA U-17 World Cup on Saturday.
In the Euro U-17 final, Spain might have defeated England to claim the top honours but coach Denia is wary of the much- improved Young Lions, who looked the most threatening side in the ongoing tournament so far.
"I believe England have improved in every aspect of the game. It is clear that they are defensively much better while offensively their record — 18 goals from six matches — speak for themselves," Denia told a press conference on the eve of the final at the Eden Gardens.
"They have improved not only with the ball but they do know how to play transition football," he said while crediting England coach Steve Cooper.
"Steve has handpicked players to come here and he knows very well how to play them. He has accomplished what he was looking for," Denia added.
It will be a repeat of the Euro U-17 final in Croatia when Spain beat England 4-1 on penalties after both the teams were locked at 2-2 at the end of regulation time.
Both the teams will be eyeing their maiden FIFA U-17 World Cup title as England made the final for the first time, while Spain have failed at the last hurdle three times earlier (1991, 2003 and 2007).
"We have not won this title yet. We have had several good former players who have not been able to win it but we have a chance tomorrow. We are motivated as a team and we are looking for the answers, to find the best way of playing," Denia said.
On a realistic note, the former Atletico defender said: "This is the second final of this generation. We have the experience yes, but we have to understand it's not just about experience, but the game tomorrow. We need to find a way to be tranquil, to motivate them and win the title."
Asked whether the Spaniards are feeling the pressure, Denia said: "It's not pressure. We are motivated.
"In order win we have to play better. We are working on it. We should attack better in order to defend better and if we defend better we will attack better," Denia said summing up his tactics.
It may have been an all-European final but the Spanish coach said even Asian and African sides were at par in this tournament.
"There are much better teams in Asia and Africa. If you have seen the tournament, most matches were very tight. England and Japan match was decided on penalties. We are here because we were good enough to play the final," Denia said.
Spain defender Hugo Guillamon said they are hugely motivated as they've been working for this moment for two years.
"We would do whatever it takes, try the best possible way to take the trophy home," he said.
He reiterated that they are the European champions and they would play like one.
"England play more physical than us but in the end we are European champions. We have found our answers. It's time to find answers again tomorrow," he added.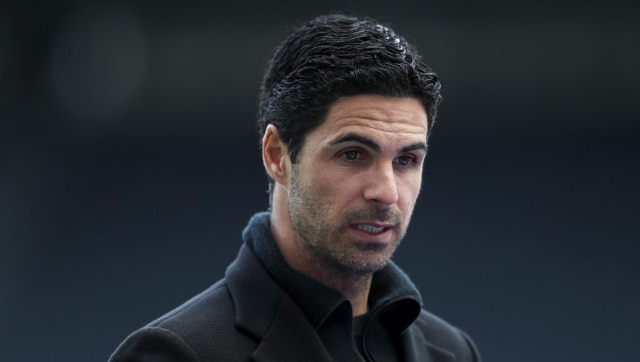 Sports
The Gunners climbed off the bottom of the Premier League table with their first goal and first points of the campaign by beating Norwich 1-0 last weekend.
Sports
Dyche's success with Burnley, who are playing in the Premier League for a sixth consecutive season, had led to speculation of a move.
Sports
Forest are bottom of the second tier and Wednesday's home defeat by Middlesbrough left them without a win from any of their first seven league matches.