FIFA U-17 World Cup 2017: England coach Steve Cooper says using keeper Curtis Anderson in shootout was pre-planned
England coach Steve Cooper said that sending goalkeeper Curtis Anderson to take a penalty during the shoot-out against Japan in the U-17 World Cup pre quarter-final was a part of a well-devised strategy.
Kolkata: England coach Steve Cooper said that sending goalkeeper Curtis Anderson to take a penalty during the shootout against Japan in the U-17 World Cup pre quarter-final was a part of a well-devised strategy.
Anderson turned out to be an unlikely hero saving a penalty and converting one as England beat Japan 5-3.
"It was a part of our plan -- something that we have used before. We have a strategy for taking penalties whoever is in the list in the list whether he come on as a substitute or goalkeeper. He's very much part of our plan," Cooper said at the post-match news conference.
England may have carried a jinx into the penalty shootout and the latest being their 2017 U-17 Euro final loss to Spain earlier this year but Cooper ensured that the Young Lions held their nerves and not panic.
"It's great when you win on penalties but it's also the harshest way to lose on penalties. We can't get away from it. We have to thrive on it, plan for it. We have to learn when we lose and celebrate when we win them as well," Cooper said.
"We talked about it (the jinx) yesterday. But part of my work is to develop all parts of international football. Penalty shootouts definitely will happen the longer they stay in the system," said Cooper.
England will now face the United States of America in Margao on 21 October in the quarterfinal, a stage from where they have not been able to progress further in earlier editions.
"We are aware that the furthest we have gone is quarterfinal and we have equalled that. It's another good recognition of where the English developmental teams are at the moment," the coach observed.
"As I said at the start of the tournament that we are working in two ways -- one is to be successful in any given tournament we take part in. We are on the back of a good summer and the success in the tournament makes us proud of our performances."
Overwhelmed by the support he received in Kolkata, Cooper said that he would love to come back to Kolkata.
"That means we are in the final! It's been amazing attendance here, so good for players for players and all the teams to play in front of such a crowd atmosphere in a developmental tournament like this. The local public really deserves a pat on their back."
Having topped their group with three wins out of three scoring 11 goals, England went into the game as strong favourites but soon found the going tough with the absence of Jadon Sancho, who was recalled by his club Borussia Dortmund.
The closest the came was in the 26th minute when Liverpool's Rhian Brewster thunder strike cannoned off the post from a tight angle and survived Japan's onslaught.
"We did not concede that was a massive plus. It was a really a tough game... Japan will feel hard done in after playing really some good football especially in the second- half.
"They had some shots from the edge of the box but did not quite get clear cut chances and that was because of our defence. They still had some really good opportunities.
"We can't always score 11 goals. It's hard to do that. We made sure that we did not concede. We created chances. This is a really tough tournament, all the teams to progress we need the luck. We are looking forward to go to Goa. Great learnings from the games so far," Cooper said.
Showering praise on Japan, he said: "I was not surprised by their fight and the football they played. Full credit to them. That's why I'm really pleased with the cleansheet.
"I'm really but really proud of the way we stood up and did not let them in. I really believed in my players and loved their body language in the shootout," he concluded.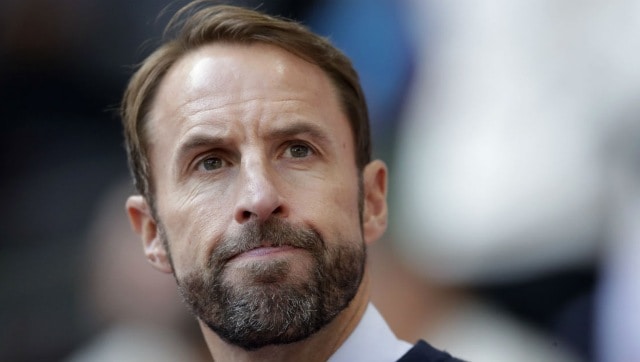 Sports
Although no official figures are available, reports suggest only seven of England's 20 top-flight clubs have more than 50 percent of their squad fully vaccinated. A number of players in Southgate's squad as well are understood not to have had the jab.
Sports
The 22-year-old insisted he is just getting started after a year in which he helped the Blues win the Champions League and England reach a first major tournament final since 1966.
Sports
Japan still trail Australia and Saudi Arabia in the battle for the group's two automatic spots for Qatar 2022.