FIFA U-17 World Cup 2017: England coach Steve Cooper expects an entertaining quarter-final against USA
England coach Steve Cooper said the confidence of his side was high as they have been unbeaten in this tournament.
Margao: England and United States of America coaches were on Friday cautious in their assessment of Saturday's quarterfinal match of the FIFA U-17 World Cup beyond saying that it will be a game of entertaining football.
England coach Steve Cooper said the confidence of his side was high as they have been unbeaten in this tournament.
"The knock-out stage is always tough. In the first round against Japan, we found difficult to break the opposition defence and had to go on penalty shootout to win. Tomorrow also we are facing a tough opponent who play similar style of football and we expect entertaining football." Cooper said at the pre-match press conference.
US coach John Hackworth also said almost the same when asked about Saturday's clash at the Nehru Stadium.
"We are expecting a fantastic game against England who are in fine form and are looking to keep their unbeaten run intact. Both teams have played together four times and know each other well. We play similar football and tomorrow we are expecting entertaining match and hope we do well to win tomorrow," said Hackworth.
The US will be playing in a third different venue of the tournament Saturday (after playing in New Delhi and Navi Mumbai). While it will be the team's first time here in this tournament, Hackworth's side has plenty of familiarity with this venue thanks their participation in the 2016 AIFF Youth Cup in May last year.
Playing five matches during that tournament, the US advanced all the way to the final where it lost 1-2 in extra time to Korea.
Asked if he expects Saturday's match to go upto the penalty shootout, Hackworth said, "We want to win the game in regulation time. If it comes to penalty, we are ready as we have been doing penalty practice in training sessions."
"It's disappointing that our senior team did not qualify for the 2018 World Cup to be held in Russia. We'll try to make up for the disappointment and try to win this tournament," he added.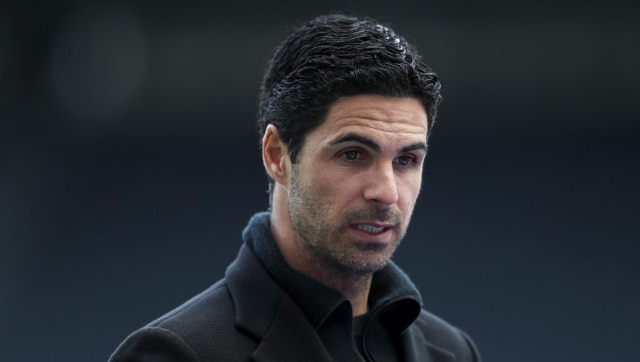 Sports
The Gunners climbed off the bottom of the Premier League table with their first goal and first points of the campaign by beating Norwich 1-0 last weekend.
Sports
Dyche's success with Burnley, who are playing in the Premier League for a sixth consecutive season, had led to speculation of a move.
Sports
Forest are bottom of the second tier and Wednesday's home defeat by Middlesbrough left them without a win from any of their first seven league matches.