FIFA U-17 World Cup 2017: England coach says Jadon Sancho returning makes no point unless he starts for club
Steve Cooper said on Jadon Sancho's depature, 'It is disappointing for him as well. He was enjoying his time in India. He was really relishing the chance to play in a World Cup.'
Kolkata: Unhappy with the way star attacking midfielder Jadon Sancho had to leave England midway into the FIFA U-17 World Cup due to club commitments, coach Steve Cooper came down heavily on Borussia Dortmund, saying if he doesn't start for the German giants in the next game there was no point in taking him away.
"It was disappointing to see him go. I can only imagine Dortmund playing him in the first team and he would start. I can't think of any other reason why you would call a player during the World Cup," Cooper said at the pre-match press conference ahead of their pre-quarterfinal against Japan on Tuesday.
After much hoopla on whether the former Manchester City winger is staying beyond the preliminary round or not, Cooper informed the media that he has left for Germany to play in the Bundesliga.
Dortmund will play Eintracht Frankfurt on Saturday after losing 2-3 to RB Leipzig on 14 October. Dortmund are at the top of the table with 19 points from eight games.
"People enjoyed seeing Jadon play. It is disappointing for him as well. He was enjoying his time in India. He was really relishing the chance to play in a World Cup. He loves playing for England and loves playing for this team in particular," Cooper said.
Even without Sancho, who netted three times in the group stages, England have looked great and had a perfect record in the group matches, winning against Chile, Mexico and Iraq.
"We look forward and not back. I have said before it isn't about one player. If any of the boys left with any reason, may it be injuries, suspensions, club commitments ... we will always be about a team and about a squad. I am absolutely convinced we have players who are capable of playing for England.
"So the spirit in the camp is excellent and I am really excited about playing a knockout game tomorrow (Tuesday) again in this wonderful stadium. All to look forward and to be excited about and that is the mentality we will be going with," Cooper said.
Asked about Japan who come into the tie after a shock 1-1 draw against minnows New Caledonia, Copper stressed the Asian giants play to a plan and have their own identity on the pitch.
"They changed the team. So I very much imagine they will change the team tomorrow (injecting) some fresh legs," the coach said not wanting to read too much into the New Caledonia result.
"I like the way Japan play the game. Compliments to the coach and players. They play an attractive style of football. They are a well organised team, very much clear with an identity and a plan. We are very much aware of that. We will be well prepared for that.
"In my opinion one of Japan's biggest strength is their team. They have an identity and have good players in all areas of the pitch. They have an expert coach. We have to make sure we match them tomorrow. Some teams we play have star men but we look at the opposition as a whole."
England have a poor history when it comes to shootouts. In the knockout stages of this tournament, there won't be any extra time if the two parties are locked level after normal time. The tie will be decided straightway on penalty shootouts.
"Listen penalty shootouts is part of tournament football...very much part of international football.
"Whether we enjoy them or not we cannot get away from them. I have talked about a lot of international experience and the development pathway of the players and the journey that they are on," Cooper said.
"Penalty shootouts is part of that journey. We have tried to change the mindset about thriving at penalty shootouts and being confident about them. If we happen to progress tomorrow and if it happens again in the tournament which is likely, I am sure there will be penalty shootouts in all knockout stages, we will be ready and will be confident."
England U-17 captain Joel Latibeaudiere, who is of Dominican origin, added that playing for England is a matter of great pride and donning the armband is even more special.
"Every time I step onto the pitch with or without the armband, it's an honour to represent the country. having the armband is something extra, something I have dreamed about," he said.
Football
Juventus drop down from third to 10th place on just 22 points, 15 from the top four positions in Italy Serie A.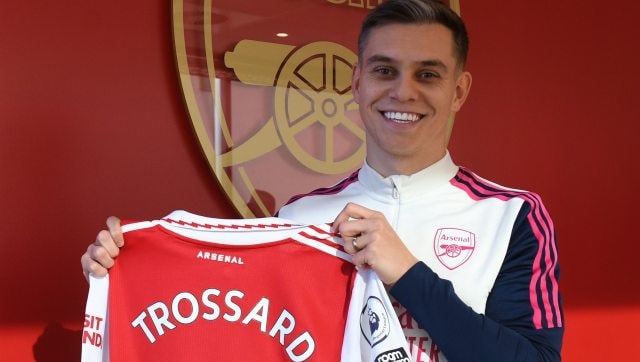 Football
Leandro Trossard agreed a "long-term" contract as Arsenal bolstered their attacking options in their bid to win the title for the first time since 2004.
Football
Experts including a former Indian footballer, administrator, coach and broadcaster weigh in on the challenges AIFF will face in implementing its 'Vision 2047' roadmap and how they can be tackled.