Fifa U-17 World Cup 2017: Chief Commercial Officer tells India to focus on grassroots, investments
Fifa's Le Floc'h oversaw the signing of Hero MotoCorp as a 'National Supporter' for the next FIFA U-17 World Cup, to be hosted by the country in October.
New Delhi:  Investments and a structured grassroots programme will be critical to the growth of Indian football in the coming years, Fifa's chief commercial officer Philippe Le Floc'h said on Thursday.
Le Floc'h, who was appointed to the new post of chief commercial officer last September as part of a restructuring of Fifa's administration, was in the capital for an event related to the U-17 World Cup.
"Investments, structured academies are very important. India is a huge market with many big companies who are also doing well abroad. It's a big market for us with huge population, big companies," Le Floc'h said. "Fifa wants to help develop Indian football. The U-17 World Cup will help develop young generation of players. It's buoyant, vibrant and passionate about football."
In the presence of All India Football Federation (AIFF) secretary Kushal Das, Le Floc'h oversaw the signing of two-wheeler manufacturing giant Hero MotoCorp as a 'National Supporter' for the next Fifa U-17 World Cup, to be hosted by the country in October.
Speaking at the event, Le Floc'h said: "Fifa is very happy to welcome Hero as a National Supporter of the Fifa U-17 World Cup India 2017. Hero has been an active supporter of sport in India for several decades and expressed its interest in being part of this important tournament from its very early stages. Both Hero and Fifa share a vision of further developing and strengthening the beautiful game here in India."
Chairman of the Local Organising Committee and AIFF president Praful Patel said: "Hero has been a long-time partner of Indian football and as the company that has helped us the most in developing the game in our country, it was natural that it would be associated with the most important football event that India has ever hosted."
In his capacity at FIFA, Le Floc'h oversees all commercial activities, heading both the Marketing and TV sub-divisions and helping drive the organisation's commercial performance. Das hoped India will be able to cross the group stage despite the presence of a very strong field in the U-17 tournament.
Sports
Infantino, who is working with former Arsenal manager Arsene Wenger to gain support for World Cups every two years, claims the plans would help more nations qualify to play on the biggest stage.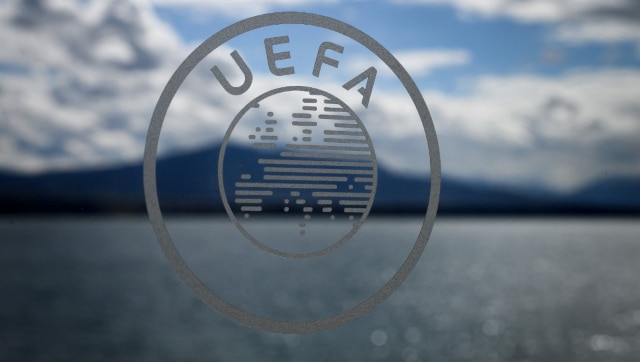 Sports
European football's governing body presented the findings of the study to the leaders of its 55 member federations on Tuesday.
Sports
Though IOC President Thomas Bach said last month we will not interfere in this discussion, his organisation stepped in on Saturday after meeting in Athens to detail objections it shared with football stakeholders.