FIFA U-17 World Cup 2017: AIFF president Praful Patel announces setting up of Centre of Excellence in India
The All India Football Federation (AIFF) president Praful Patel announced the setting up of a Centre of Excellence (COE) in two years time with financial and technical help from the world body FIFA.
Kolkata: The All India Football Federation (AIFF) president Praful Patel announced the setting up of a Centre of Excellence (COE) in two years time with financial and technical help from the world body FIFA.
Patel did not elaborate much nor reveal the place where the centre will be based but said that it will be a top-class facility, which will house all the national men and women age group and senior national teams.
He said the FIFA has committed to support this initiative.
"As a continuing effort of this U-17 World Cup, a National Center of Excellence will be set up with help from FIFA. I can't tell now where this will be based but I can tell you that it will be set up in two years time.
"The national senior men and women's team, as well as the age group teams, will be housed in this center. It will have all kinds of facilities under one roof, mental and physical training, the best of classroom training," Patel told reporters at the FIFA U-17 World Cup wrap-up press conference.
"I met the FIFA President Gianni Infantino today and discussed this centre. He has committed FIFA's solid support in this project. FIFA is very happy and will lend us all the expertise they have. This is a big project for us and I'm sure this will change the entire approach of Indian football," he added.
He said six AIFF academies will be established spread across the country, each one housing 30-50 young boys and girls.
"We will continue to invest heavily in grassroot development projects. We want to attract young kids of all age groups, younger we catch them it is the better.
"We are forming another team of Under 13-14 for the players from10-year-old onwards which will play in U-17 later. They (U-13 and U-14) will get the same support as the U-17 side. This will give continuous pathway (to senior team)," he said.
Patel said the AIFF has not closed down any academies but only consolidated them under one roof in Goa.
"We are not closing them, there are logistical issues and so we consolidated the academies under one roof. I will talk to each and every state government that they should give us more support and facilities," he said.
"I want a team from central India in the I-League, besides the Tatas in Jamshedpur. I want teams from Gujarat, Rajasthan and more teams from north India. We need to expand the geography of Indian football. That will also bring more revenues and a broad ecosystem will be built," the AIFF President said.
He said the federation will try to keep the boys of the India U-17 team that crashed out of the FIFA U-17 World Cup in the group stage.
"Our effort is to keep the team together as one unit. Of course, we cannot bind them but we can compensate them appropriately and professionally managed by the AIFF. They are certainly going to play in the I-League certainly by appropriately adding some U-18, U-19 players.
"They will be given full support so that they do not find themselves at a disadvantageous position than (their peers in other clubs)."
Patel also said that the AIFF will continue to scout talent from across the country just like it did for the Indian U-17 World Cup team.He also said that the scouting of Non- Resident Indians who have Indian passports will also continue.
He termed the shifting out of the Brazil vs England semifinals from Guwahati to Kolkata as unfortunate but dictated by 'force majeure (act of God)' situation.
"It was very unfortunate and I am personally very sad. The North-East has become the epicenter of Indian football now. Nearly half of the Indian U-17 team was from the Northeast. So, it would have been befittting if the semifinal was held in Guwahati. But it was something caused by a force majeure condition and we can't do anything," he said.
He refused to comment on reports of a police complaint filed against the LOC and the AIFF by a student organisation in Guwahati for taking the semi-final to Kolkata nor on the issue of whether Mohun Bagan or East Bengal should play in the Indian Super League.
Asked if FIFA will allot the 2019 U-20 World Cup after hosting the U-17 event, he said, "Let's try, why not be optimistic. Things are changing in Indian football."
"We are also in the process of bidding for Club World Cup in 2020 and 2021. We want to continue this enthusiasm by hosting FIFA competitions in India. We are confident on the strength of our ability to host a FIFA U-17 World Cup.
India
TV footage showed a number of coaches lying sideways down the elevated tracks as rescue workers were seen trying to extricate the passengers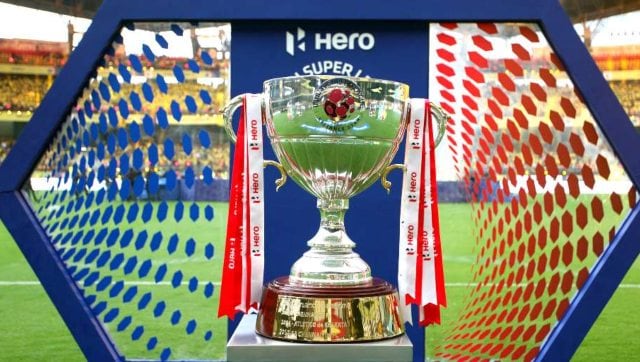 Sports
The ISL said it will reschedule the match to a later date.
Sports
SC East Bengal's resurgent backline will be put to test when they take on a strong Jamshedpur FC side in an Indian Super League match in Bambolim on Tuesday.